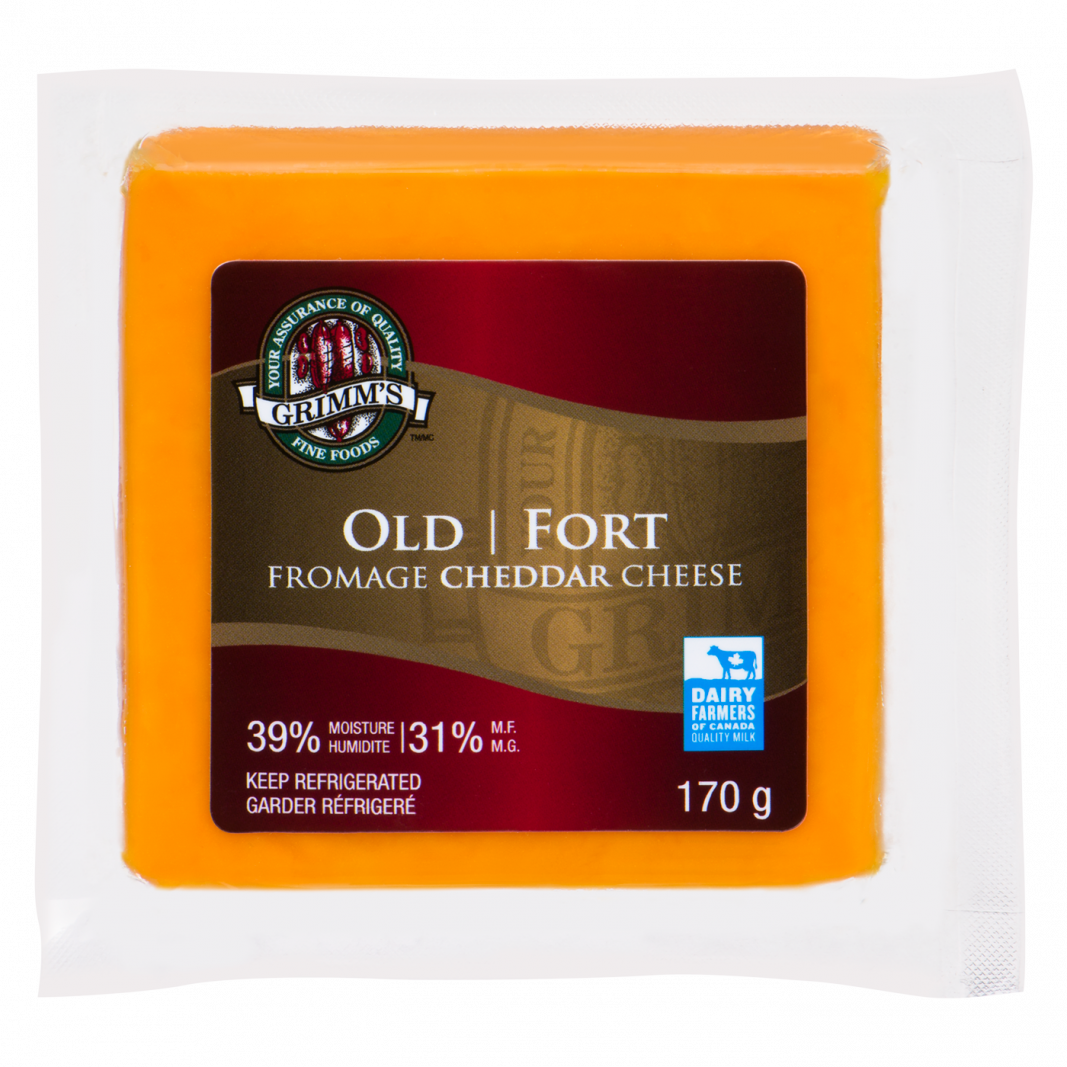 OLD CHEDDAR
Our cheese is made exclusively with 100% Canadian Milk from local Canadian Dairy Farmers. Packed with calcium and Vitamin A, cheese is a natural choice for growing families.
Ingredients & Nutritional Information
INGREDIENTS: PASTEURIZED MILK, MODIFIED MILK INGREDIENTS, BACTERIAL CULTURE, SALT, CALCIUM CHLORIDE, MICROBIAL ENZYME, COLOUR.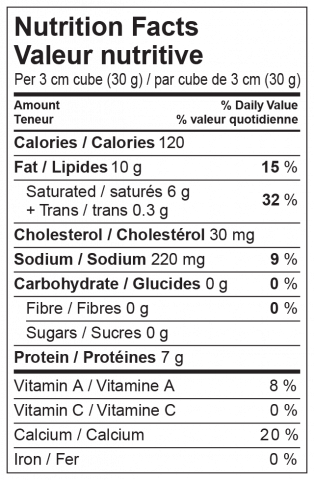 Featured Recipes Sheet Pan Croque Monsieur
This beautifully simple breakfast dish was made for #GrimmsGivesBack by CBC's Food Columnist, Dinner with Julie.
15 minutes

Preparation Time

20 minutes

Cooking Time

6

Servings
Featured Recipes Potato Kale Broccoli Soup
This beautifully rustic soup was created by Chef David Jorge, MasterChef Canada Champion, for Breakfast TV's "Secrets To Making Great Soup". This hearty recipe easily adapts to be gluten-free.
20 minutes

Preparation Time

30 minutes

Cooking Time

6-8

Servings
Featured Recipes On The Go Breakfast Muffins
Smokey sausage, gooey cheese, and caramelized onions are scattered throughout these simple yet savoury muffins. These muffins can be made ahead of time for a convenient breakfast on the run or an accompaniment to soup or salad.
10 minutes

Preparation Time

20-25 minutes

Cooking Time

12

Servings