Ingredients
3/4 block Grimm's Mozzarella, grated
1/3 cup Grimm's Pizza Pepperoni
1/3 cup Grimm's Cervelat Salami Toppers
1/3 cup Grimm's Dry Pizza Pepperoni Toppers
1/4 pkg Grimm's Breakfast Sausage
1/4 pkg Grimm's Chorizo Sausage
1 baked flatbread pizza base  
1/2 cup tomato sauce   
1/2 red onion, chooped
1/2 green pepper, chopped
3/4 cup mushrooms, thinly sliced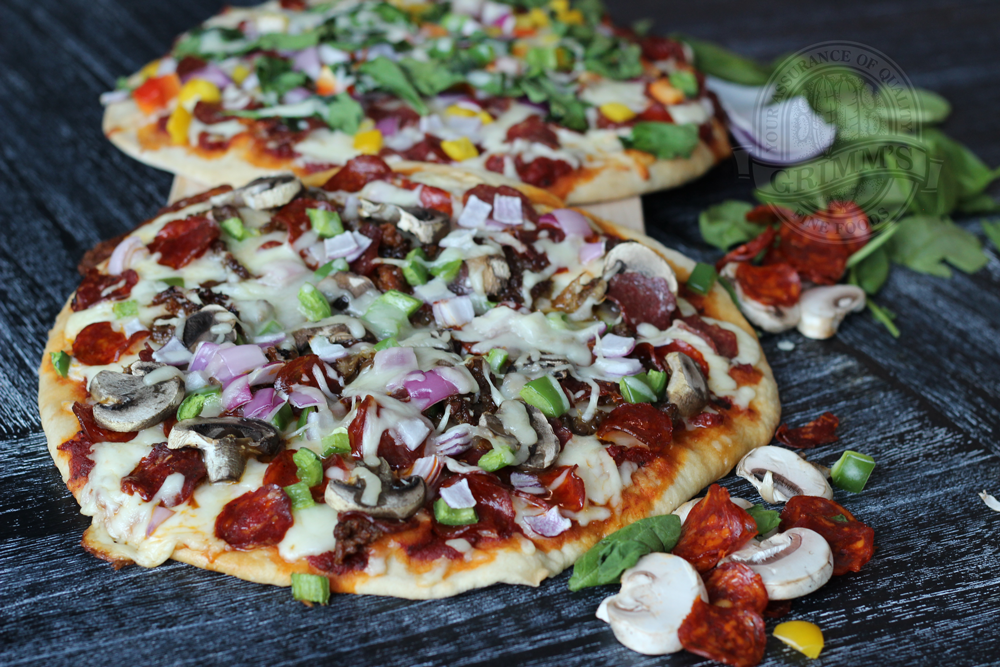 Preparation
Cook crumbled sausages pieces on medium high heat for 5-7 minutes then set aside.
Grate mozzarella.
Dice vegetables into medium-sized pieces.
Spread a layer of tomato sauce to cover the entire pizza base.
Top with a generous layer of mozzarella.
Assemble all toppings on top of the cheese.
​Bake at 375°F for 20 minutes or until cheese is golden brown.