Ingredients
1 pkg Grimm's Bratwurst
1 jar kimchi (500 ml)
1 jar pickles (750 ml) (for serving)
1 jar caraway sauerkraut (500 ml)
1 small carrot, julienned
3-4 tbsp mayonnaise
4 brioche hot dog buns
1 bunch cilantro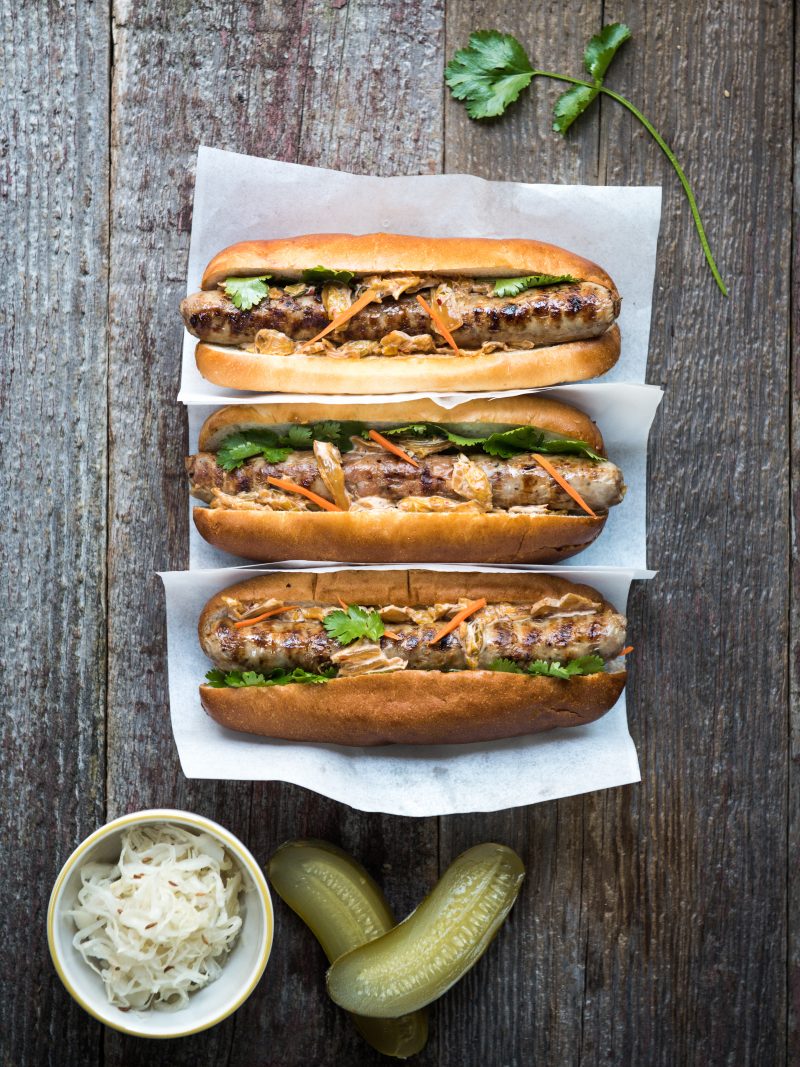 Preparation
Grill sausage on BBQ, turning a few times until cooked thoroughly (approx. 10 minutes).
Warm hot dog buns on the grill.
Spread kimchi mayo mix (recipe below) on the buns with sausage, add chopped carrots and chopped cilantro.
Serve with vegetable chips, sauerkraut, and pickles.  
Kimchi Mayo
Chop 1/2 cup of kimchi, add 3-4 tbsp of mayonnaise and mix.