Ingredients
2  pkgs Grimm's Bratwurst Sausage 
1 red bell pepper 
1 yellow bell pepper
3 stalks celery
1 large red onion 
7 large Brussels sprouts 
1 zucchini 
1 cup grape tomatoes 
1 mozzarella ball (340 g)
1/4 cup olive oil 
2 tbsp thyme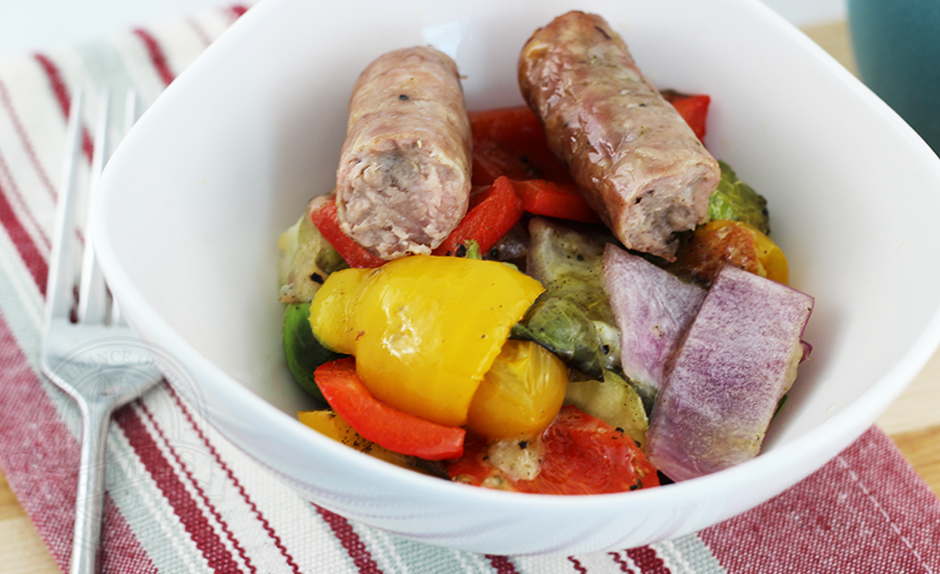 Preparation
Preheat oven to 425°F.
Chop all of your vegetables into large chunks and add to a greased casserole dish.
Slice mozzarella into thick coins and place evenly throughout vegetables.
Pour 1/4 cup of olive oil over ingredients and sprinkle thyme evenly.
Place Bratwurst Sausage on top.
Cook for 40-45 minutes (until the sausage is cooked all the way through).
Let cool 5-7 minutes and serve in bowls.