These cheesy, gooey, delicious pizza roll-ups were created by Winnipeg Blogger Ashley Hart of hereforthefoodie.
Ingredients
Grimm's Dry Pizza Pepperoni Toppers
1 Grimm's Whole Grain Tortilla 
1 tbsp marinara or salsa
choice of pizza toppings (mushroom, red onion, green onion, chopped ham)
1/3 cup low-fat cheese.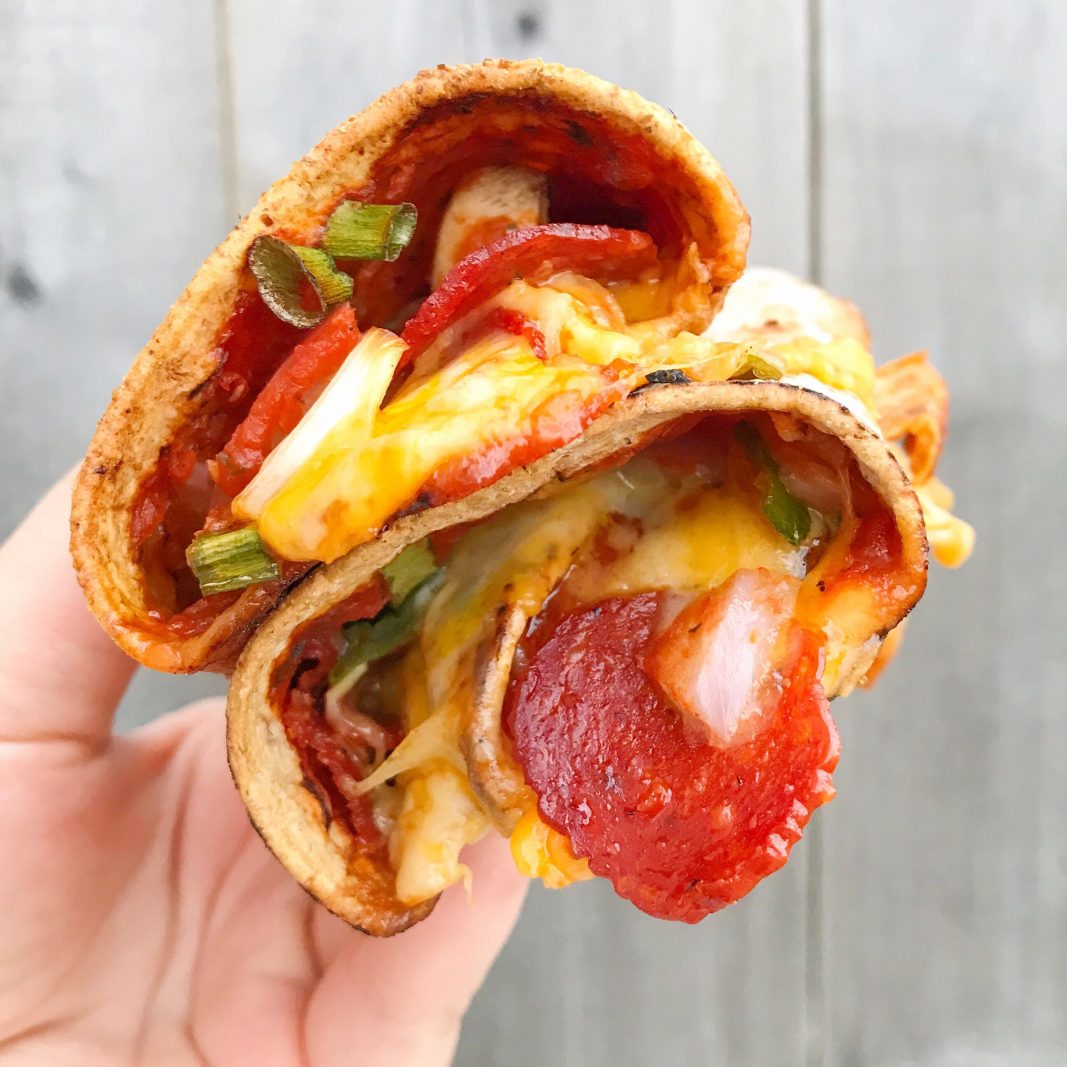 Preparation
Top wrap with all toppings.
Roll.
Bake at 375°F for 10-15 minutes, until all the cheese has melted.
Enjoy!