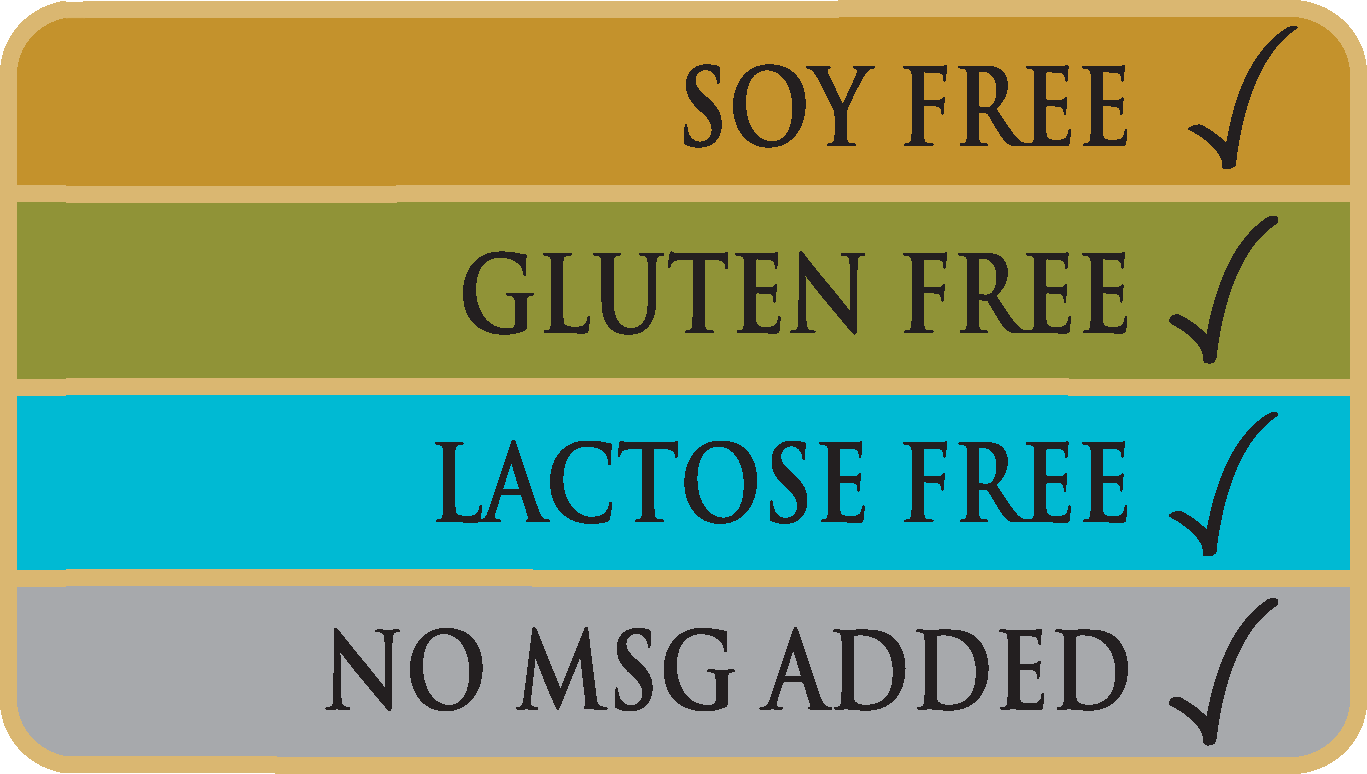 Our Products A great tasting,
high quality selection
Grimm's guarantees that our products contain absolutely no fillers or bi-products.
We try to make our products as low in salt and fat as possible and offer many options that are gluten, lactose, and soy-free with no MSG added.
Where to buyFound at your local grocer and a selection of fine retailers
Our products can be found anywhere from your small and locally owned deli to your favourite national grocery chain.
Each of our retailers carries a different and wide selection of Grimm's products. If you're unable to find what you're looking for just ask for us by name.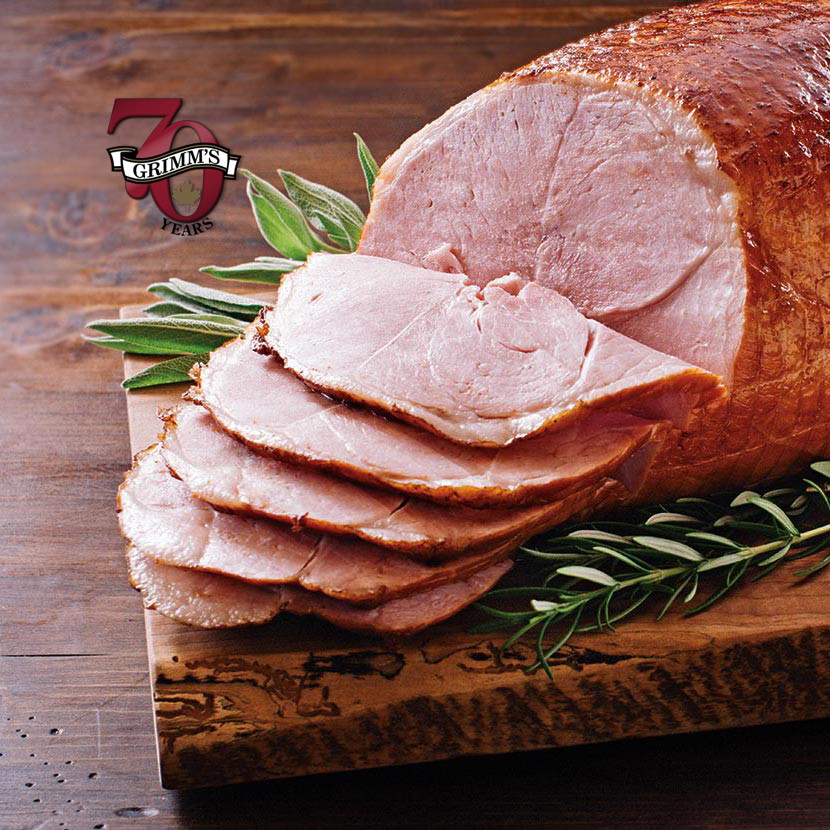 Featured Recipes Mexican Street Corn Salad with Jalapeño and Cheddar Smokies
Nothing says summer like the smell of smokies and fresh corn on the grill! @ChezChanelle mixes the heat of Grimm's Jalapeño & Cheddar Smokies together with refreshing corn and Tomatillo-Cilantro Crema dressing for an untraditional Mexican Street Corn Salad.
10 min

Preparation Time

25 min

Cooking Time

6

Servings
Featured Recipes Jalapeño Bacon Wrapped Smokie Poppers
These bacon-wrapped smokies are everything you didn't know you needed this summer! They are decadent, rich, and exploding with flavour. Enjoy oozing cheddar bursting from the Sizzlin' Smokies and a crisp, thick outer layer of bacon; it's sure to impress your friends and family!
10 minutes

Preparation Time

27 minutes

Cooking Time

4

Servings
Featured Recipes Fully Loaded Kolbassa and Sizzlin Smokies
What's better on the grill than Grimm's Sizzlin' Original Smokies? Try adding in slices of our Kolbassa Sausage along with peppers and red onion. It's unexpected and a meat-lovers dream! @HereForTheFoodie brings her A-game to this mouth-watering recipe.
10 min

Preparation Time

10-15 min

Cooking Time

5+

Servings
Featured Recipes Grilled Andouille Sausage Tacos
Try something new on the grill! Try these Grilled Andouille Sausage Tacos with Pineapple Salsa and Lime Crema for all the flavours of summer. Add Grimm's Corn Tortillas for a gluten-free meal the whole family will love.
10 min

Preparation Time

20 min

Cooking Time

4-6

Servings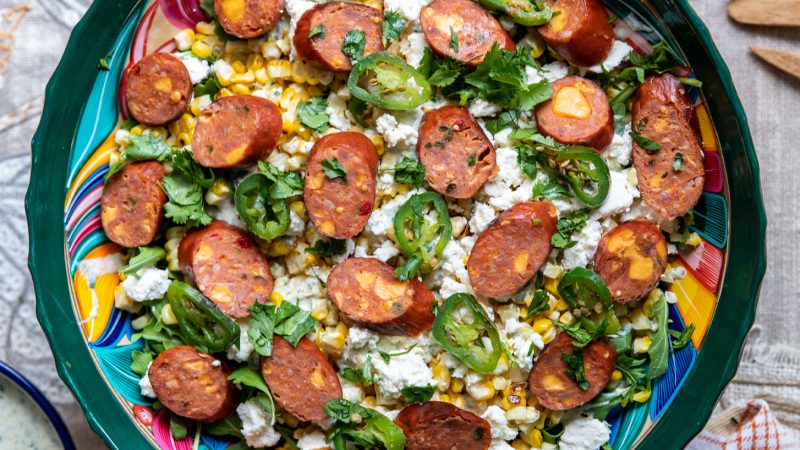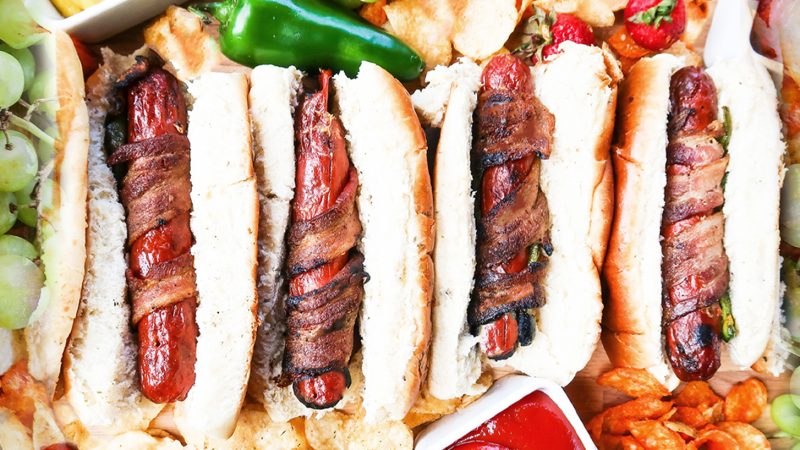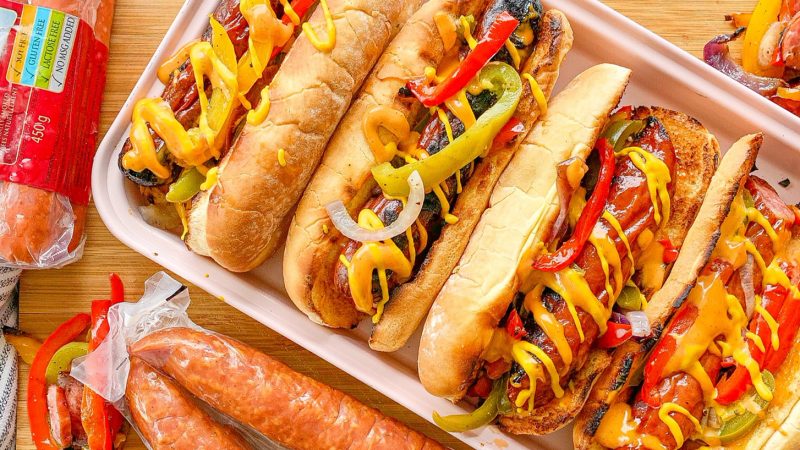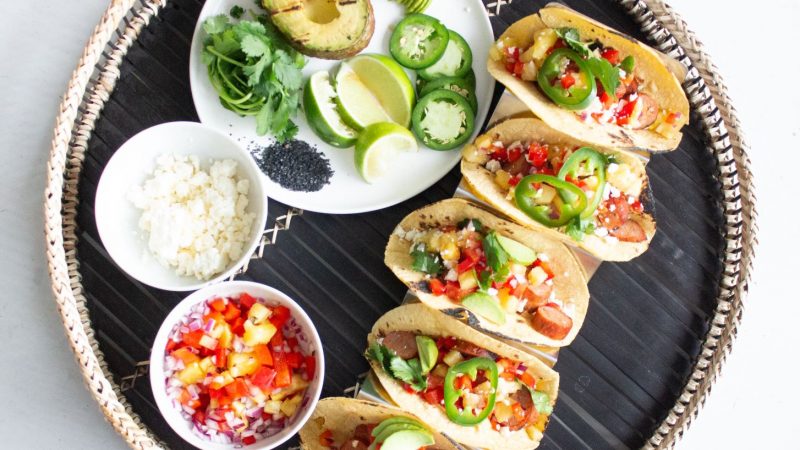 Our Communities Instagram
@Grimmsfoods is a place for us to share our latest recipes, events, and news with you.
We love interacting with our customers and invite you to be a part of the conversation.
Tag us in your everyday creations!