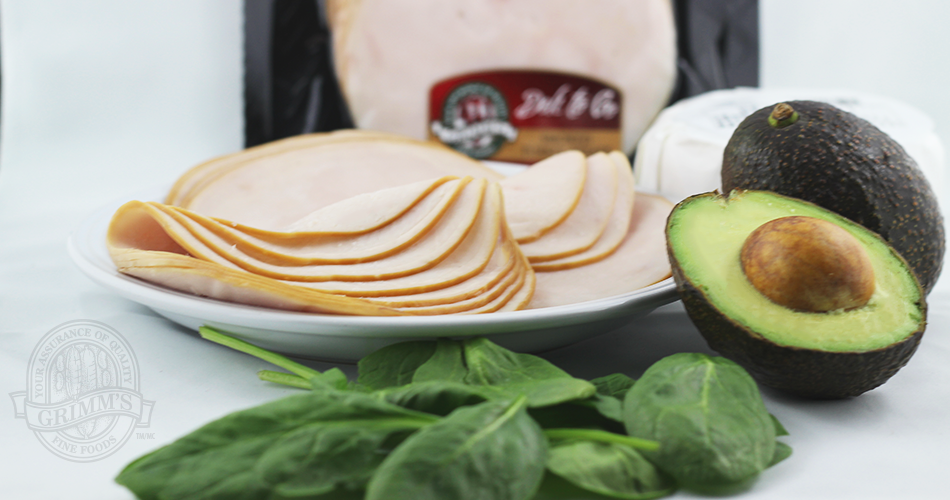 It has brie, need we say more?
This sandwich is gooey, crunchy, creamy, tangy, and completely gluten-free!
It's hard to pinpoint what we love most about this sandwich. Maybe it's how the cranberry mayo perfectly complements the smoked turkey or the way the brie melts over the edges of the bread to create a delicious glue that holds everything together.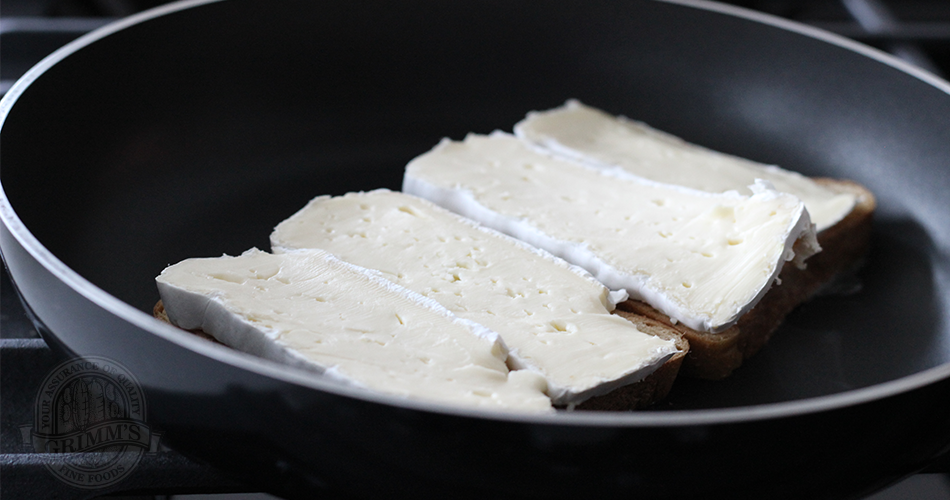 This sandwich sounds like its high maintenance, but it's really not!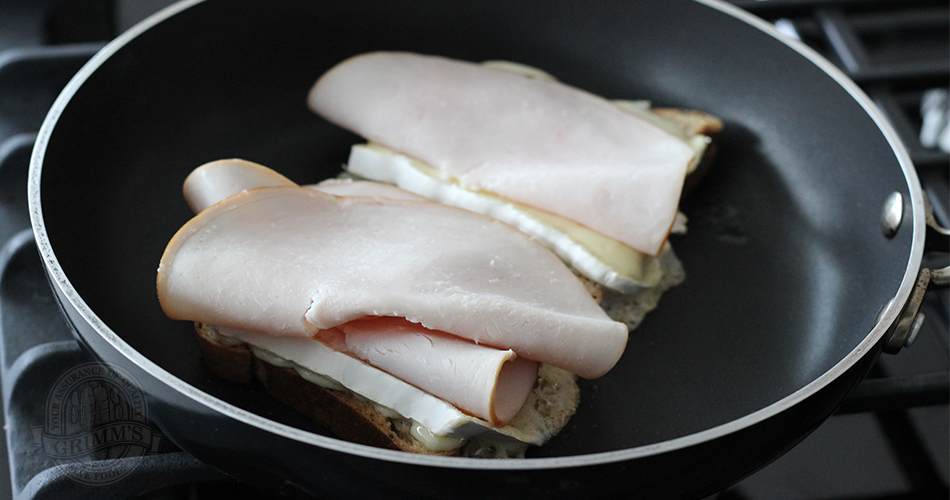 Once we got started we found that making only one was not an option, everyone saw the finished product and put their orders in.  The great thing is that once you have all your ingredients you can whip one up in a matter of minutes.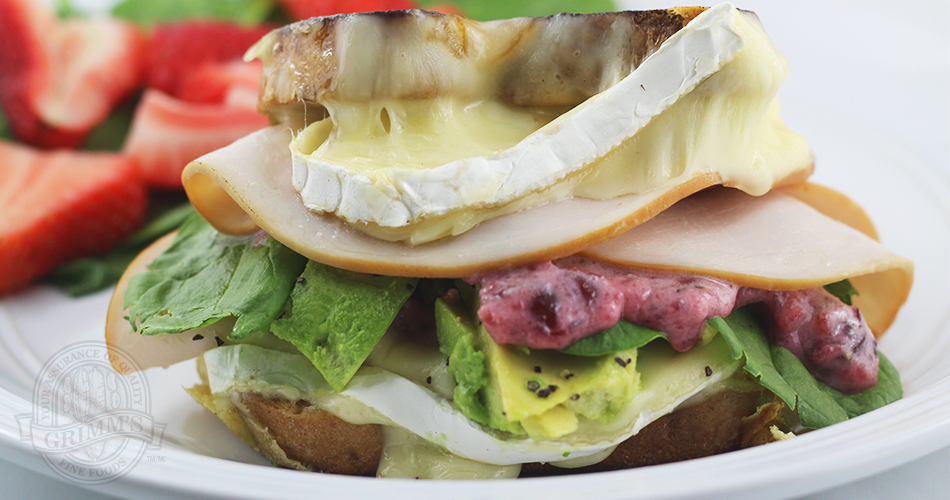 Here's what you need:
Sliced gluten-free bread
60g Grimm's Smoked Turkey Breast
Brie cheese
1 Avocado 
Mayo 
Whole berry cranberry sauce 
Spinach 
Pepper
Butter
Preheat a skillet on medium heat 
Mix cranberry sauce and mayo together in a small bowl 
Butter the outsides of two pieces of bread and put in skillet 
Slice brie and place on bread 
Wait for brie to melt over the edges of the bread, careful not to burn the bread
Place 2-3 slices of Smoked Turkey on top of the brie
Take out of the skillet
Place avocado and spinach on one side of bread
Spread cranberry mayo on the other
Press together 
Serve with salad or soup
Enjoy!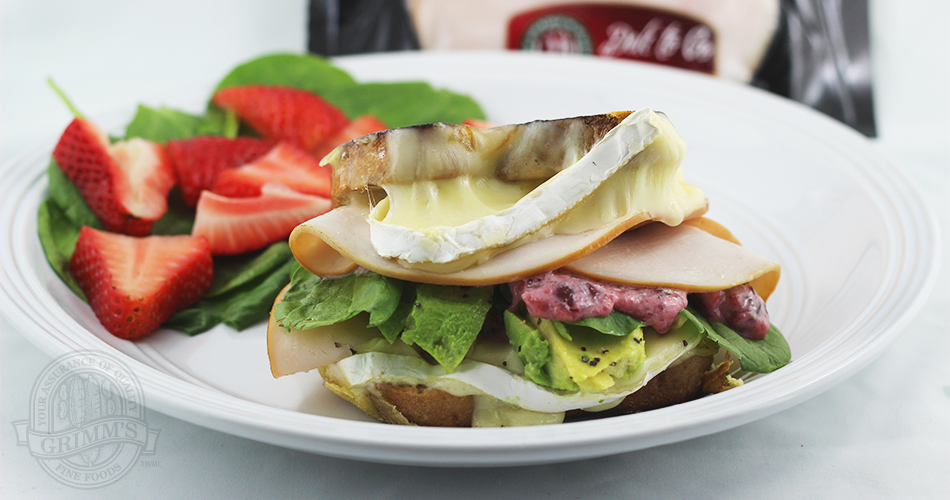 Make it at home today and let us know your thoughts!