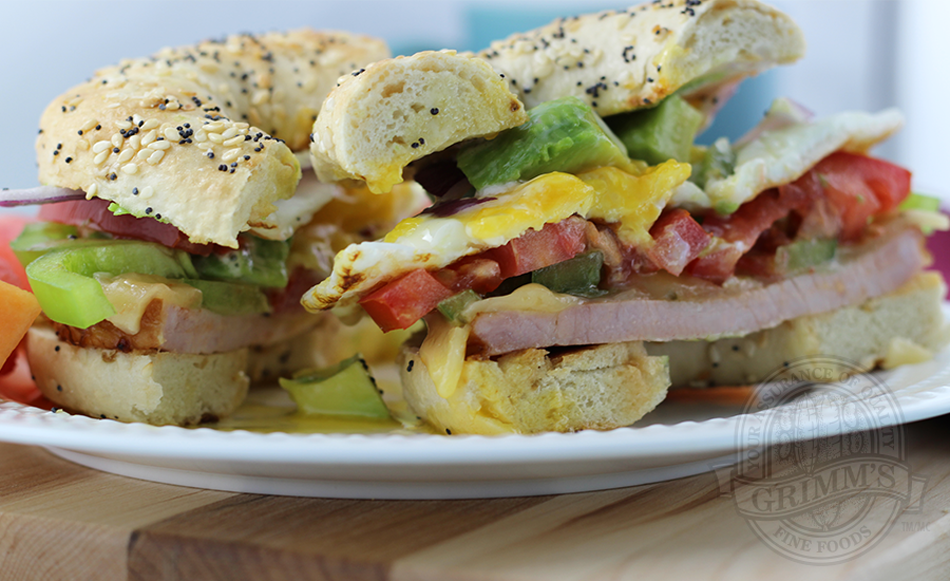 This sandwich is a messy one! A gooey fried egg is the delicious glue that holds all the contents together.
Some might think of this one as a breakfast sandwich but we will happily eat one at any time of the day.
Bring your appetite!
This sandwich uses our Extra Lean Canadian Back Bacon cut into thick rounds, Roma tomatoes, green peppers, red onion, avocado, creamy jalapeno Havarti, a fried egg and a small bit of creamy cucumber dressing all placed between a savoury everything bagel.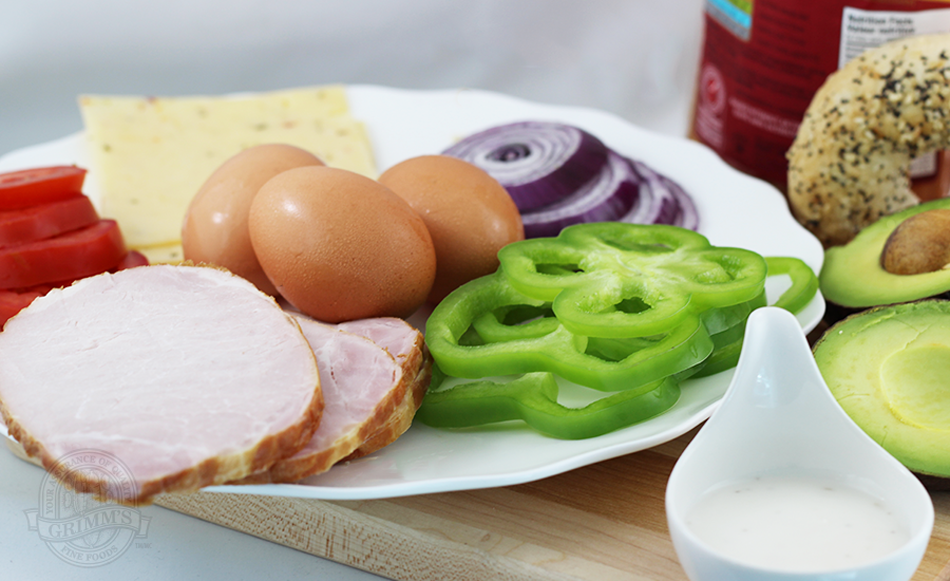 Sandwich day is always a good day in the office, it means a quick and delicious way to provide everyone with a lunch. We never have a shortage of taste testers.
After a quick trip to the grocery store we're ready to get creating.
You can lightly toast your bagel to add a little crunch to the sandwich or leave it soft, whichever you prefer.
Slice the Canadian Back Bacon into thick slices and place in a frying pan on medium heat. Like the majority of our meats, our back bacon is fully cooked and naturally smoked so you will only need to heat it till it's a desired temperature.
Place the back bacon on the bottom half of the bagel and place cheese on top so it begins to melt.
Layer green pepper and tomato on top.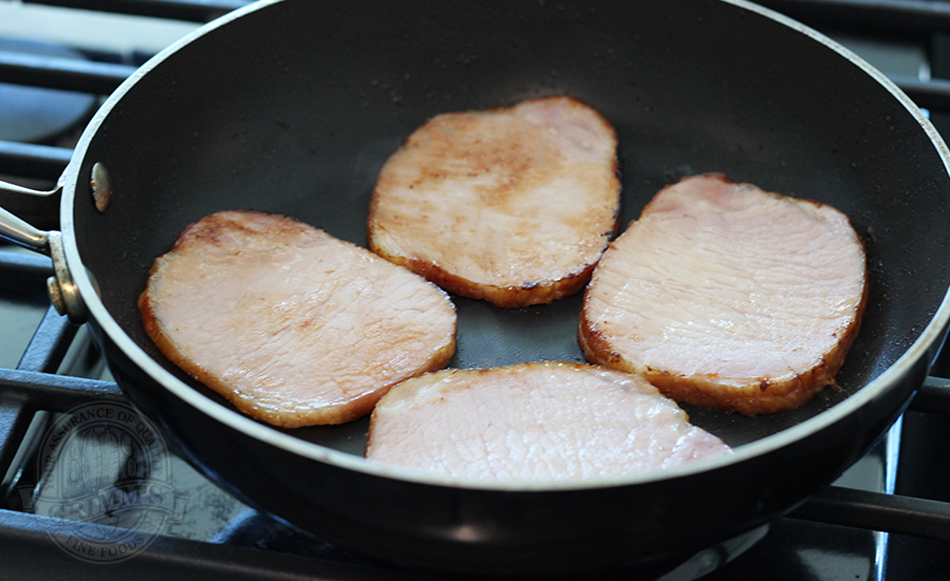 Crack one egg per sandwich into a greased frying pan and watch carefully. You can use the same pan as the back bacon to give the egg more flavour.  About half way through cooking we like to add a teaspoon of water to the pan and cover with a lid. This allows a thin layer of egg white to form over the yolk and results in a pretty perfect fried egg.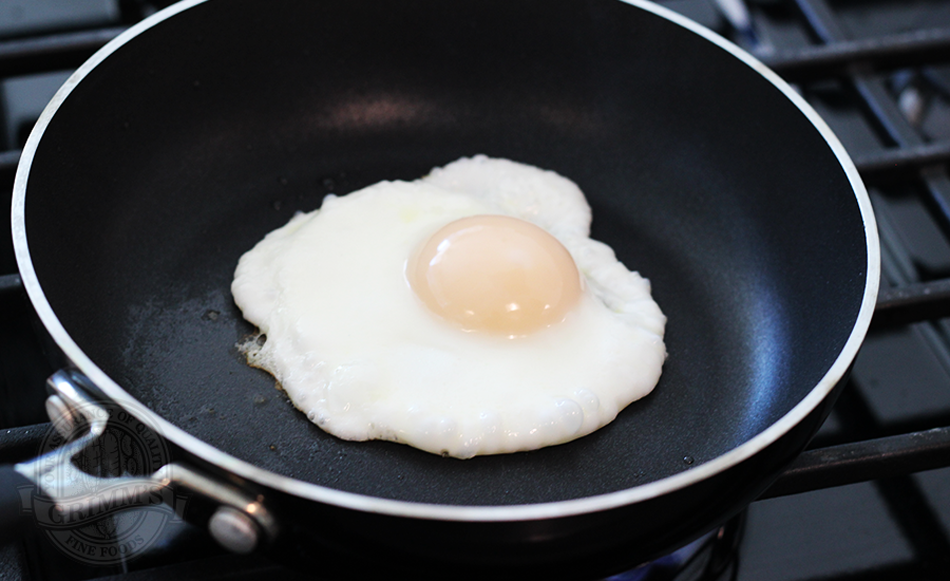 Here comes the tricky part! Carefully lift the egg from the pan using a spatula and place on the bagel on top of the vegetable. Do this slowly as the egg will try and slide from the top.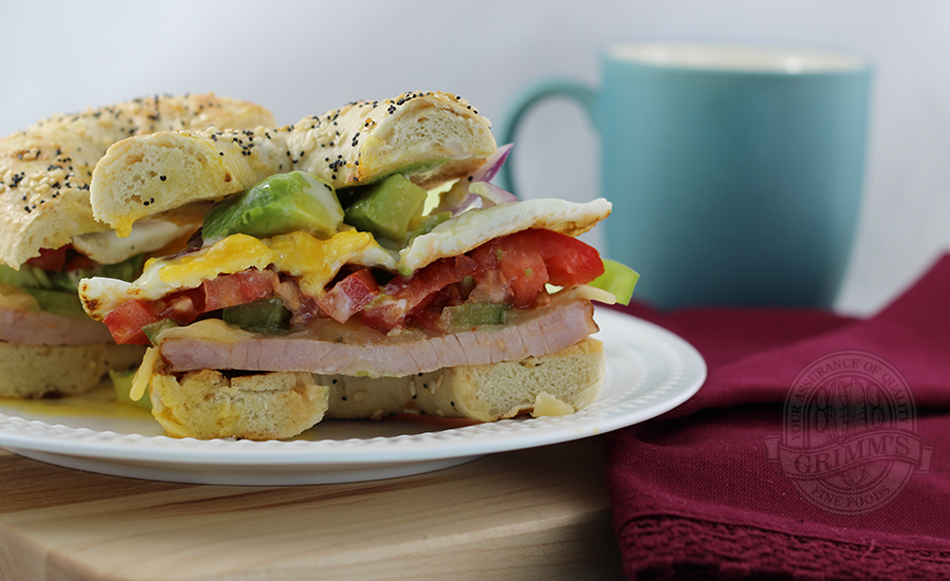 Once you have your egg in place, top with avocado and drizzle with cucumber dressing.
Press the top half of the bagel on and cut and in half letting the yolk run all over the contents of the sandwich.