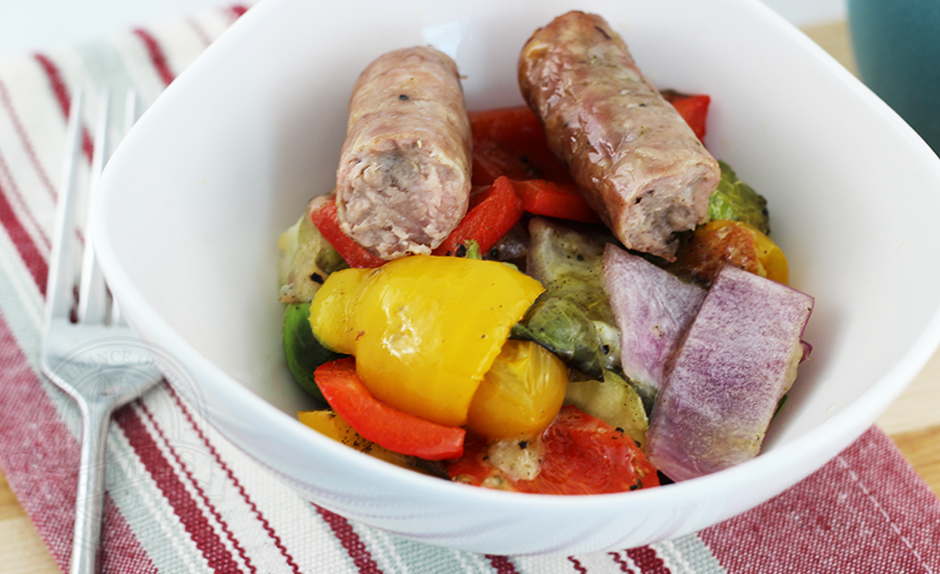 A delicious way to incorporate Brussels sprouts into your diet… yes, we said delicious and Brussels sprouts in the same sentence.
This recipe is so easy! It's packed with loads of nutritious vegetables, melted Mozzarella cheese, Grimm's Verified Canadian Pork ™ Bratwurst and spices. It is completely gluten free and caters to a low carb diet. Anyone who is adhering to a ketogenic diet, this recipe is for you!
The Low Carb Sausage Bake can be enjoyed in any season and is a great way to get a healthy serving of veggies. We used Brussels sprouts, red and yellow bell peppers, onions, zucchini, celery and grape tomatoes but you can easily substitute for your seasonal favourites.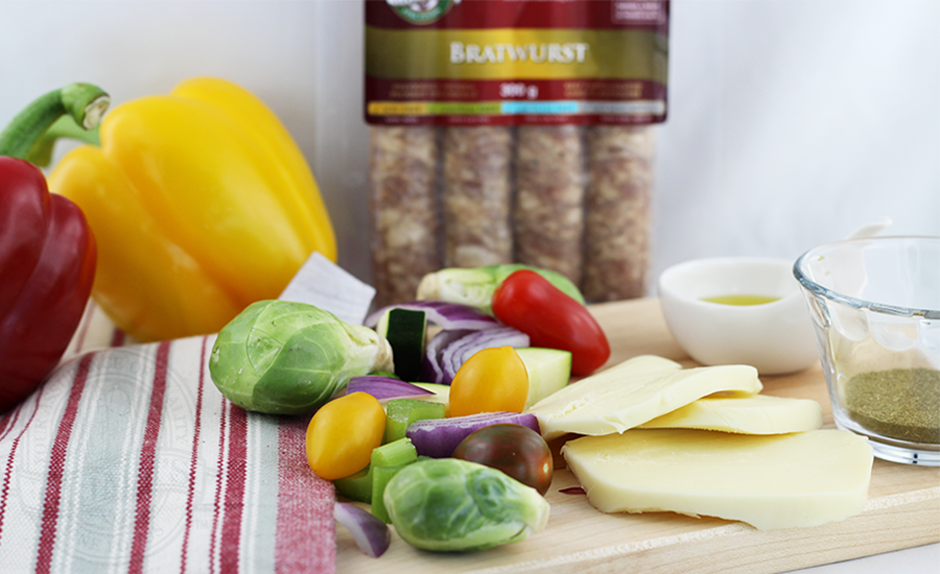 Pre heat the oven to 425 and start by cutting up all your vegetables, there's very little prep work as you want to keep the vegetables in large chunks.
Next slice the mozzarella into sizable rounds. It's best to get one of the pizza mozzarella balls so you can cut to desired thickness.
Grease your casserole dish with a bit of olive oil and start adding in the vegetables and distributing the mozzarella evenly throughout. Pour a ¼ cup of olive oil over and sprinkle 2 tbsp. of thyme over the vegetables and cheese.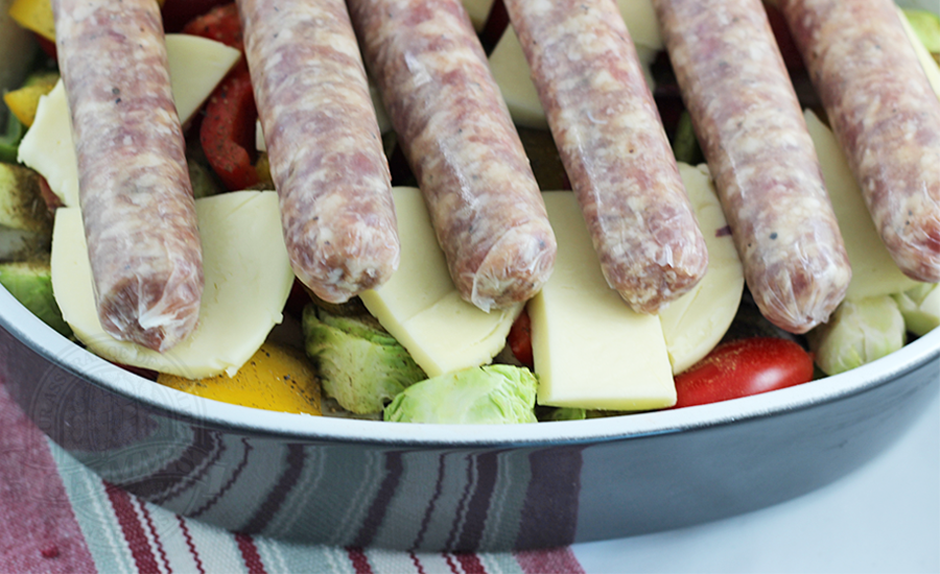 Place the whole uncooked Bratwurst on top; we used two 300g packages to cover the top of our casserole dish.
Place everything in the oven and bake for 40 – 45 minutes. The delicious aroma of the Bratwurst and the thyme cooking into the vegetables will start to fill your kitchen as you wait.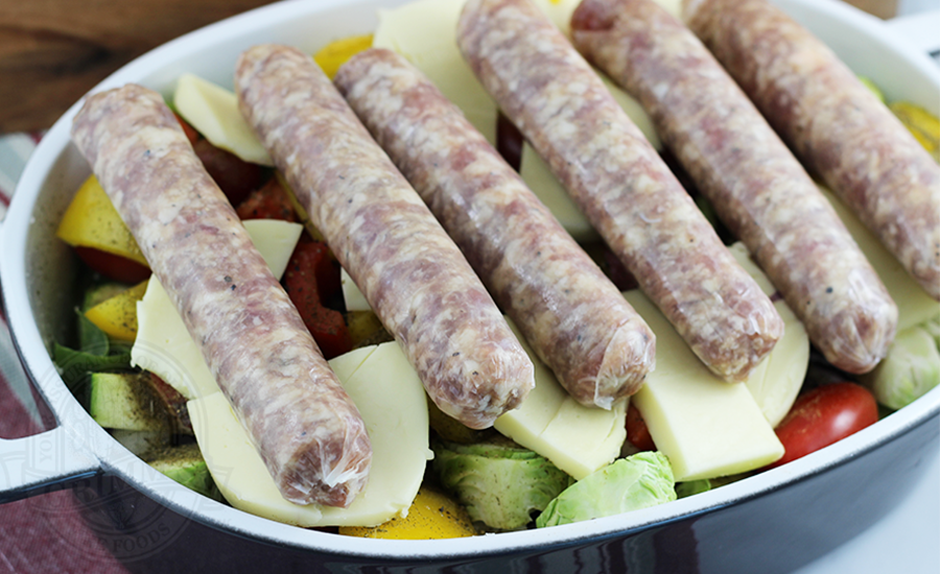 Make sure to check the sausage to ensure it is cooked all the way through before you take the dish out of the oven.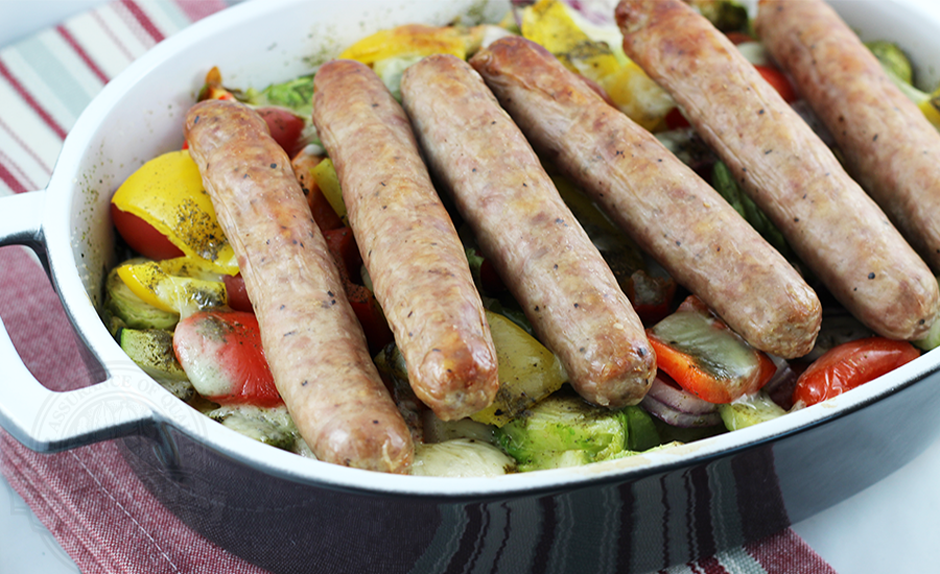 Let everything cool for 5-7 minutes and serve in bowls. 
We guarantee you'll be making this one again. The melted cheese and Bratwurst make it easy to serve a large helping of vegetables to those that aren't normally so keen. 

Try it tonight and let us know if you added any extra veggies!
Get the full recipe here.