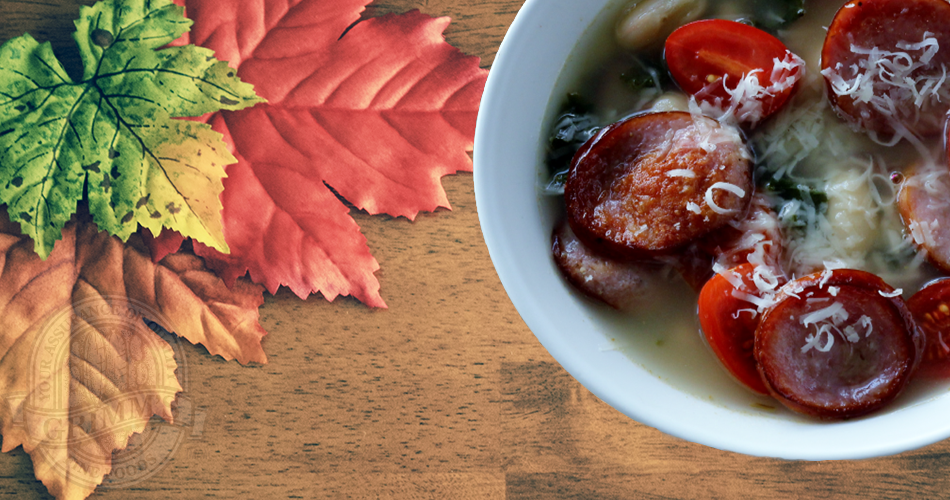 Well, it is officially Fall!
As much as we love the summer months, we look forward to fall every year.
The kids are back to school, starting extracurricular activities and settling nicely into routine.
The days are still long and warm enough to enjoy an evening stroll after work but cool enough to try out that new soup recipe you've been eyeing for the last few months.
To welcome in the crisp fall weather we have put together a collection of our favourite soup recipes from our recipe page. Whether you're looking for something that's hearty and creamy or a way to use up those Thanksgiving leftovers we've got a soup that's sure to do the trick.
Canadian Back Bacon Soup
The Canadian version of Baked Potato and Bacon Soup that uses our lean Canadian Back Bacon to make a dish that's hearty and creamy.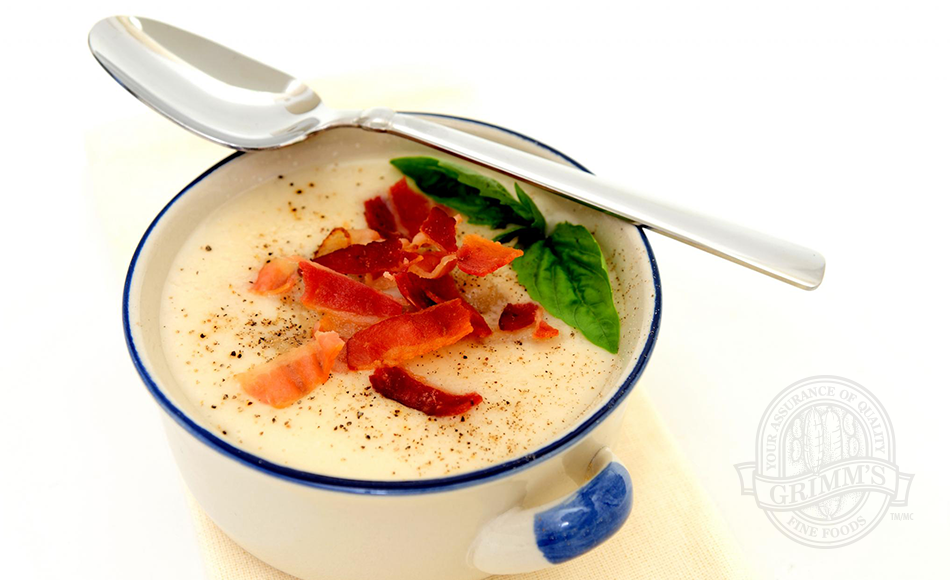 Double Smoked Side Bacon & Potato Soup 
A skinny version of Loaded Baked Potato Soup that does not require any heavy cream. By using Double Smoked Side Bacon you only have to use a small amount to get the rich smoky flavour throughout the soup.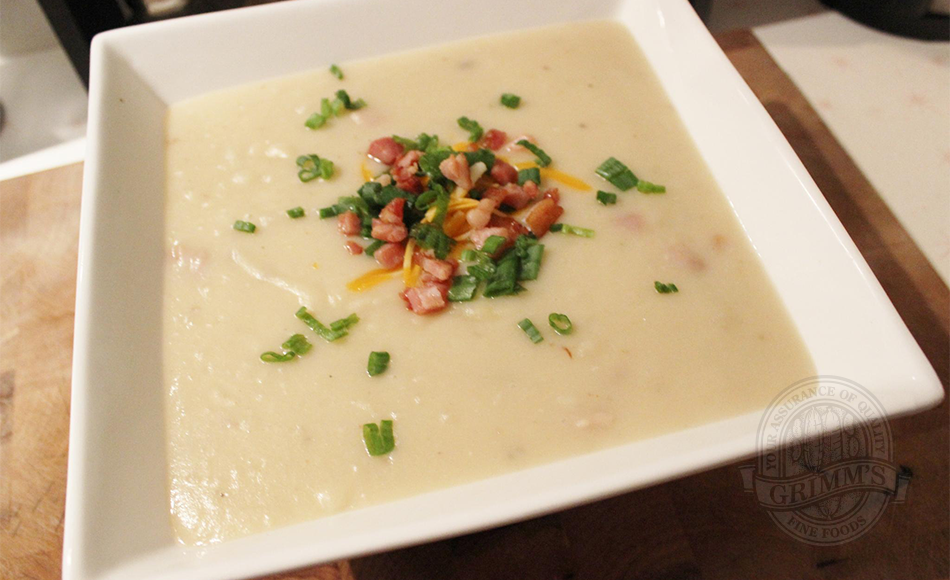 Borscht with Kolbassa Sausage 
This classic European staple is a versatile dish that lends itself well to using what is on hand in your fridge and pantry. This recipe is very healthy and filled with good-for-you ingredients.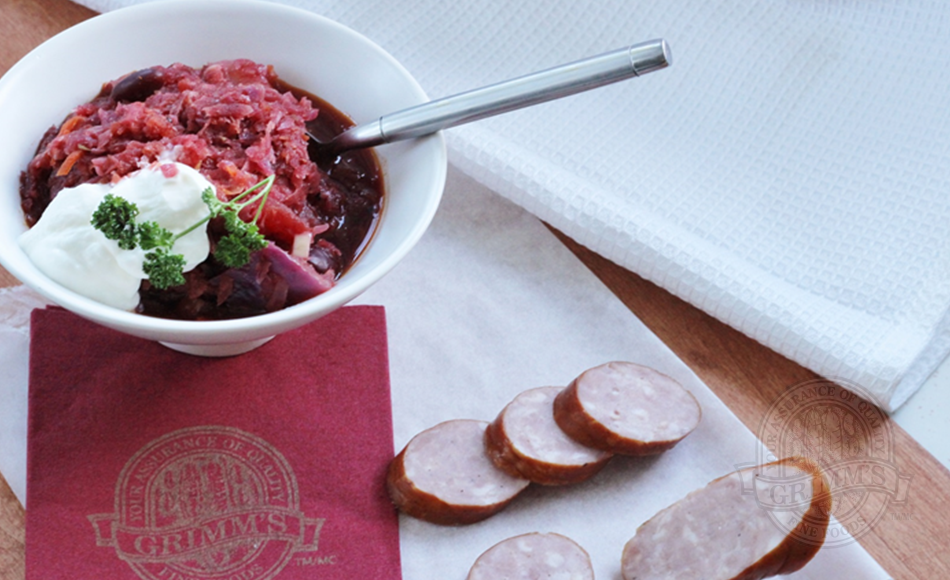 Kolbassa, Kale and White Bean Soup
This hearty soup is packed with nutrients and perfect for brisk days. Ready from start to serve in just over 30 minutes!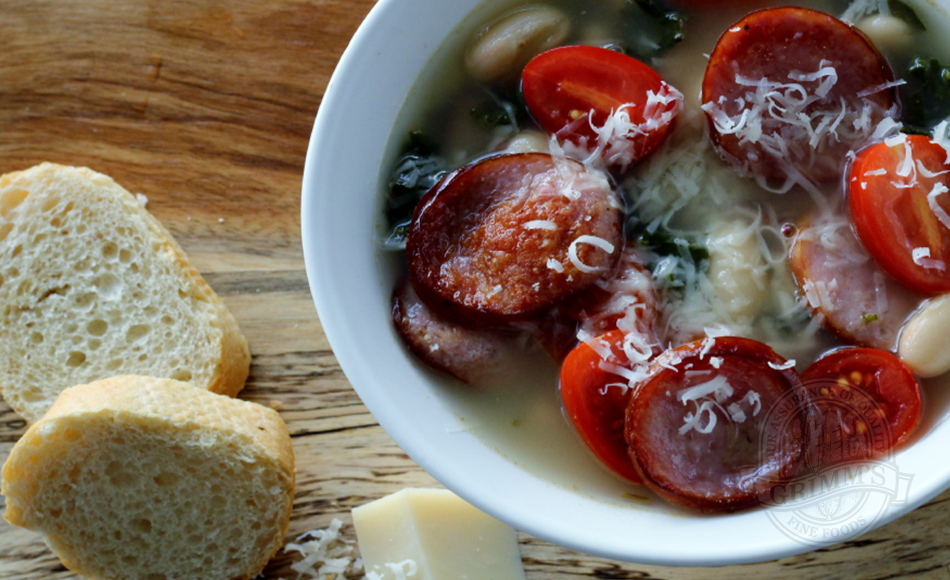 Festive Ham and Sweet Potato Soup 
If you have recently had a ham dinner and are looking for a way to repurpose your left overs, this recipe is for you. Bonus! This recipe is paleo, gluten and dairy free friendly!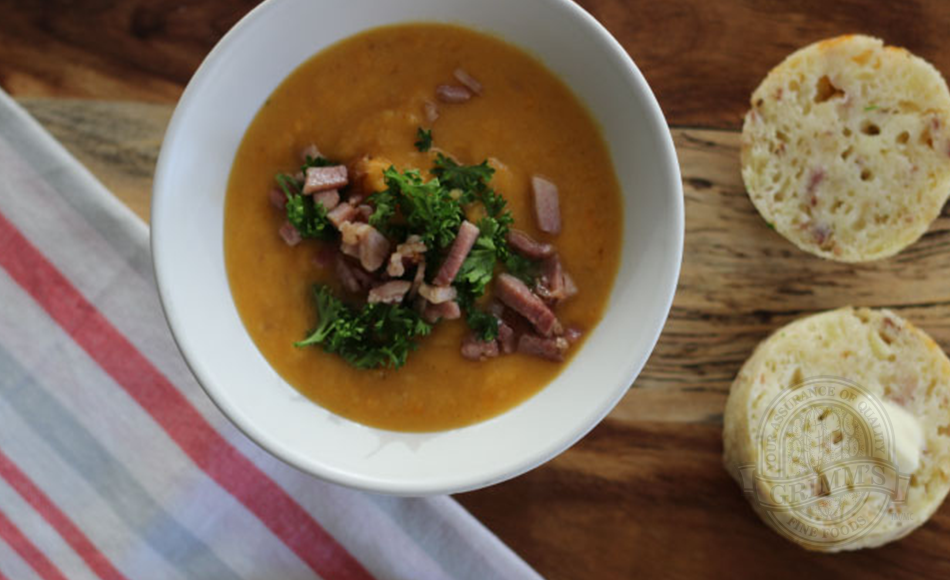 Soup just happens to be one of our favourite things to make, and let's face it; a warm bowl of soup is just good for the soul. As we transition into the colder months make sure to check back with us for more delicious and easy to make soup recipes.
If you have a favourite soup recipe, send us a message and we'll include it in our recipe catalogue with your name as the author!