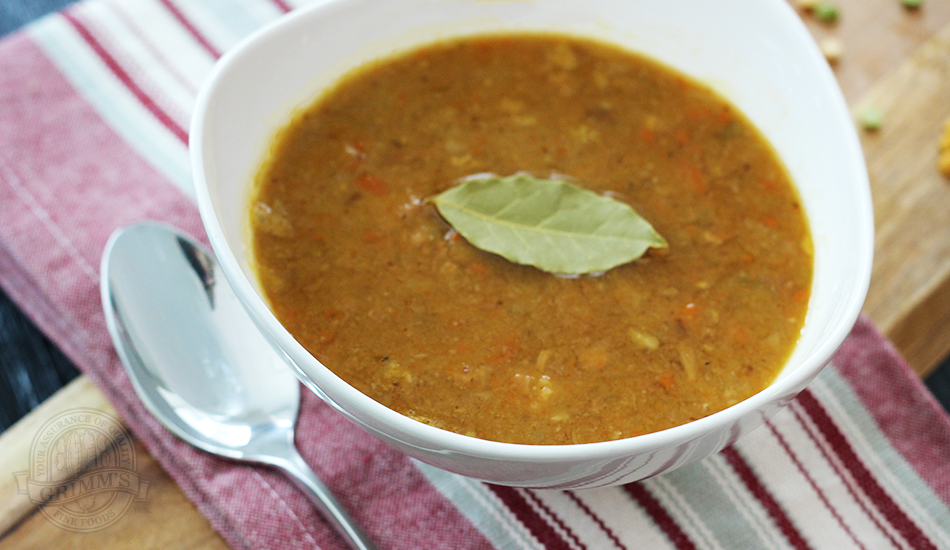 Last week was Thanksgiving dinner, this week we found a wonderful use for all of those leftovers.
Holiday dinners around here mean sitting down to enjoy a succulent Festive Ham with friends and family. Our Festive Ham is our ultimate creation; it is seasoned with a special blend of spices and subtle seasonings and slow-baked and smoked on the shank bone which results in a rich, mellow smokehouse flavour.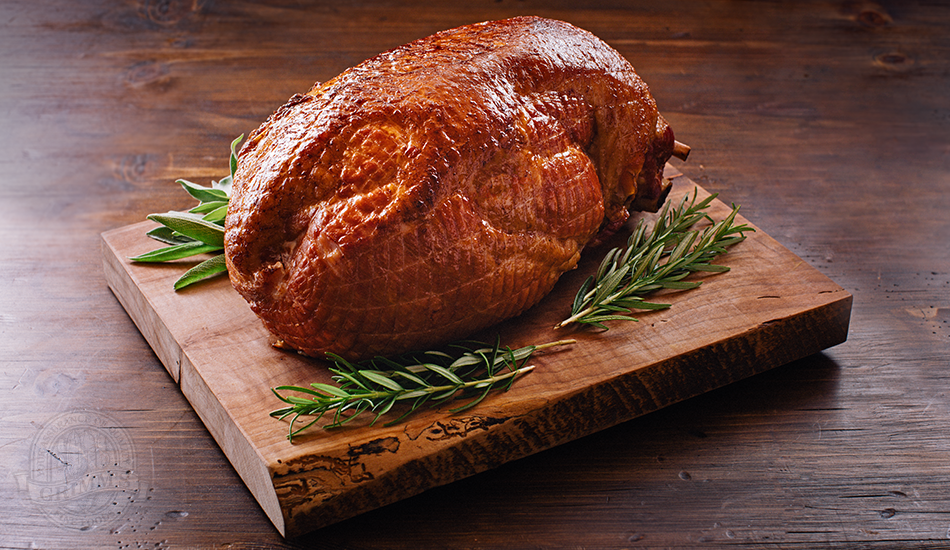 Really, we look for any occasion to bring out the Festive Ham.  Not only does it provide us with an elegant main course, but it also leaves a lot of left overs to play around in the kitchen creating more recipes for you!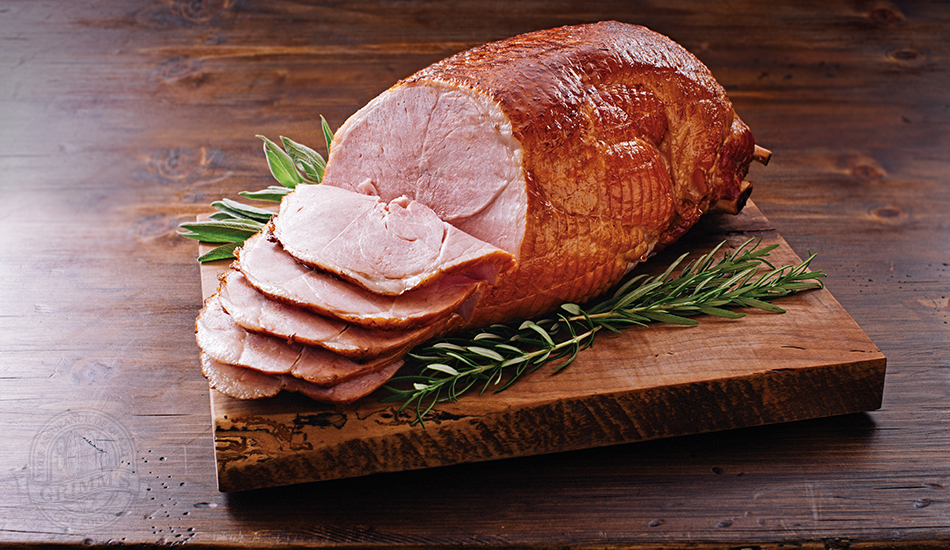 It wasn't hard to decide what to do with our Thanksgiving leftovers. With the weather getting colder, hearty soups are a definite go-to. We love one-pot recipes that can feed a crowd or be portioned and frozen for future dinners. Missing from our soup recipe catalog was a Split Pea and Ham, so we knew what to do.
This recipe uses the shank from the Festive Ham and a chicken stock base along with yellow and green split peas and finely diced and shredded vegetables. It is completely gluten-free and great for those adhering to a paleo diet.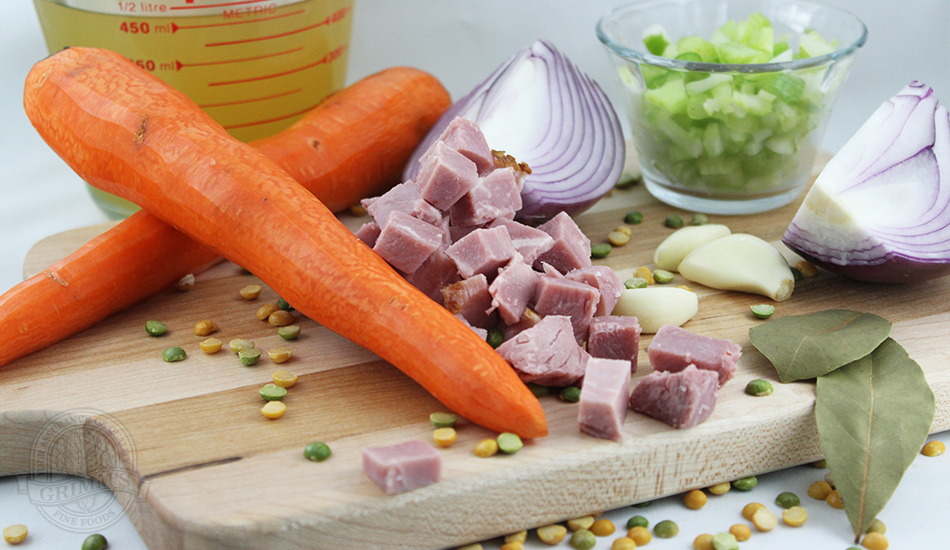 You're going to need a large pot. This recipe involves adding everything into one pot in stages. First, sauté butter, celery onion, garlic, and ham bone for about 3-5 minutes until the onion is clear.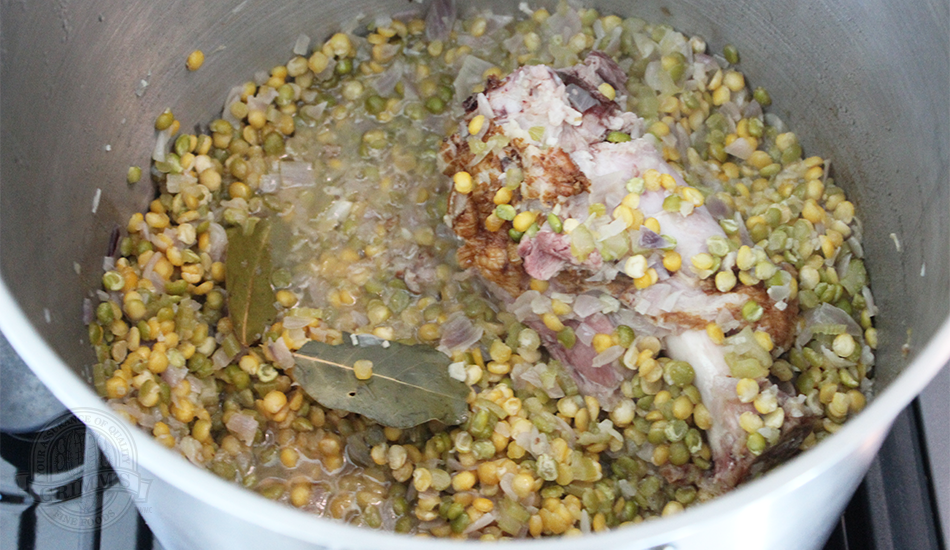 Add in rinsed split peas, chicken stock, water and bay leaves. 
Bring to a boil and then simmer with lid slightly open for about an hour and a half, or until the peas are fully cooked.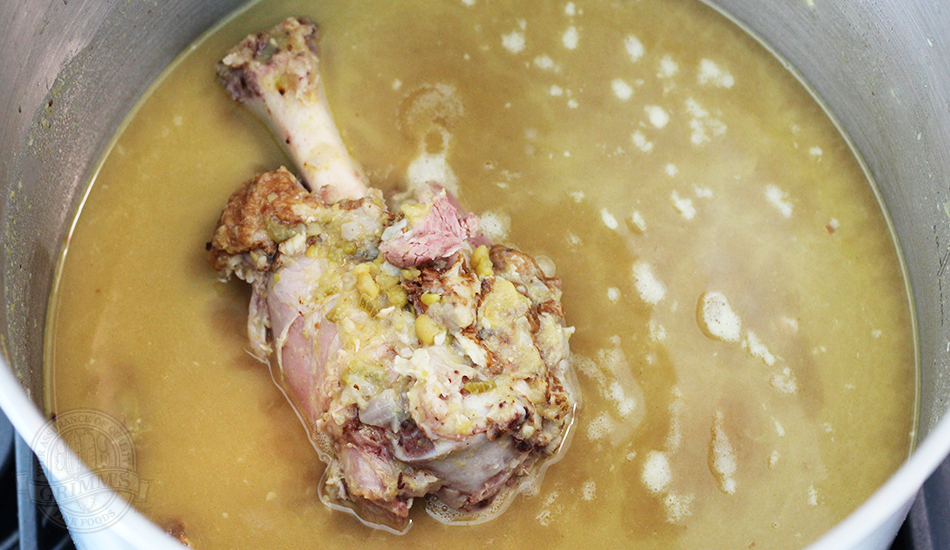 Add shredded carrots and simmer with the lid off for about an hour. Skim off foam.
Remove Bay leaves and ham bone. Cut the meat off of the bone and blend slightly.
Add Ham cubes, ham from the bone, and season with salt and pepper. Simmer for another ½ hour. The longer you simmer the thicker the soup will be, if you are finding the soup is too thick you can add in more water or chicken stock.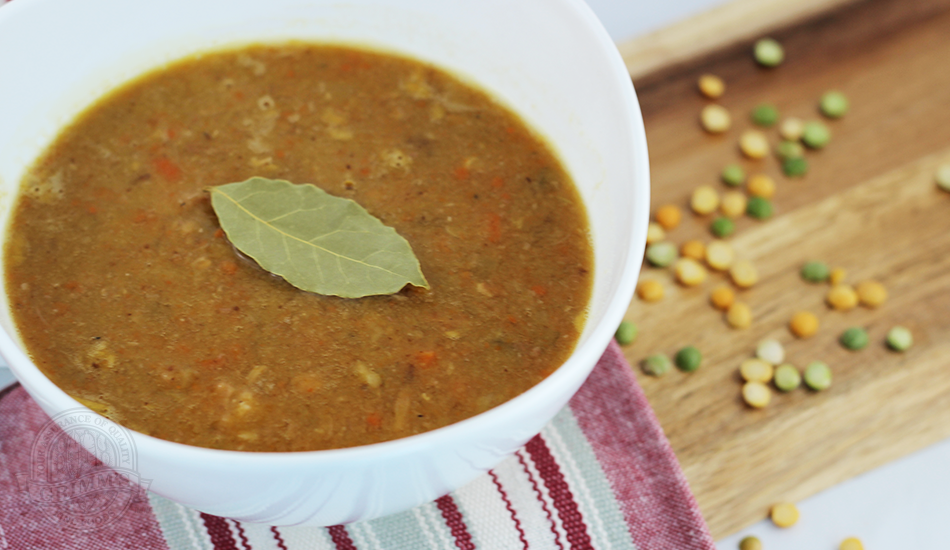 Serve and enjoy by itself or alongside a sandwich as we did with our Pesto Monte Cristo Sandwich.