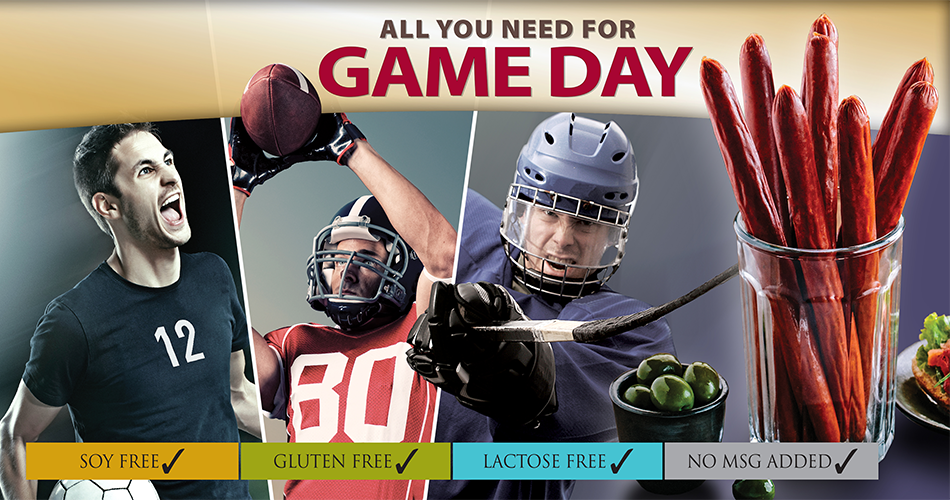 Game Day! Whether you're a sports fanatic or just like the excuse to get together with friends, chances are you've been to or hosted a house full of people gathered around the TV for a sporting event.
Whether it's football, hockey, or fight night, Grimm's has got you covered for easy game day appetizers and recipes that feed and please a crowd; because that's really the best part isn't it.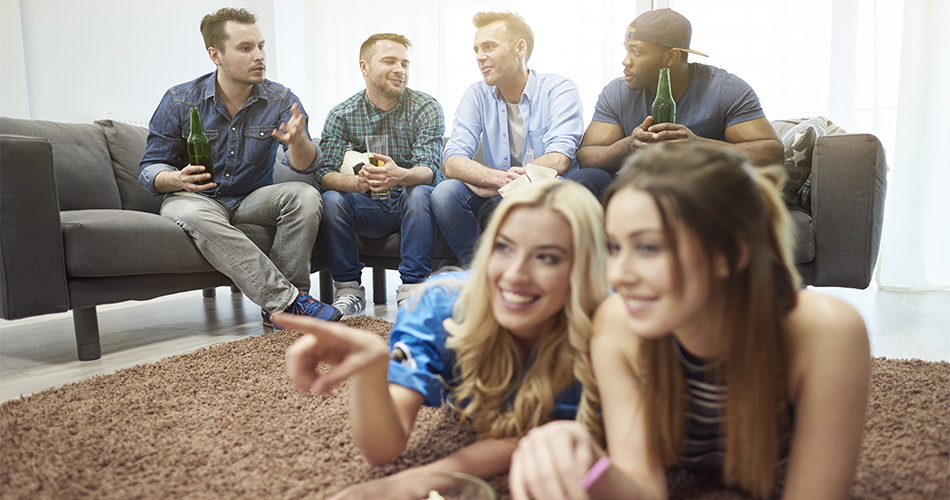 If you're looking for snack items to put out meat and cheese is definitely a go-to. We have a wide selection of sliced deli meat, sausage rings, pepperoni, and cheese to help complete your spread.   
Our Pepperoni Bites come in original, turkey, hot, and honey garlic flavours and are in perfect bite-size pieces so there's no need to even do any cutting, just open the package right onto the tray.
Pair these with some cheddar cheese, crackers pickles, or fruit and you have a winning snack tray.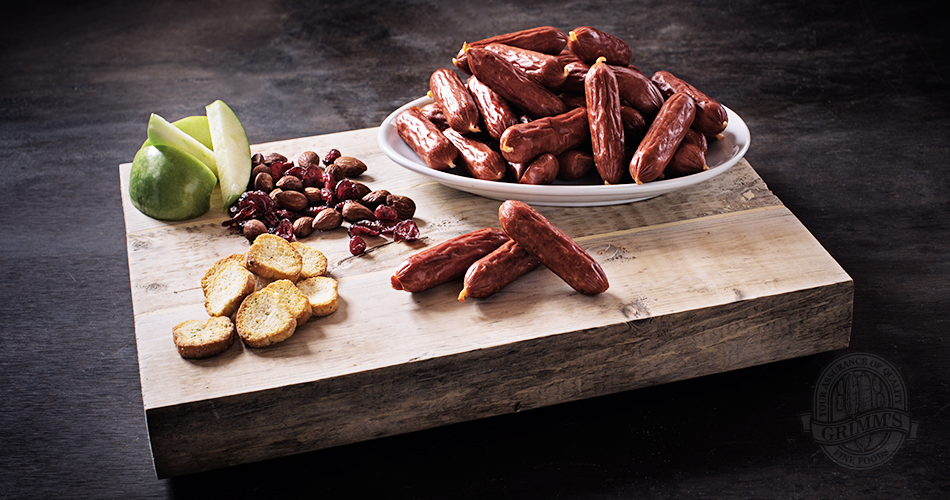 Our Pepperoni Cheese Rolls have a few more steps but are still SO easy to make. All you need is Pepperoni (we used our Lean Turkey Pepperoni), Mozzarella Cheese, and dough. Like most of our recipes, these can be made gluten-free if you use gluten-free dough. All you need to do is cut the dough into triangles, place the pepperoni and mozzarella inside each triangle, roll, and bake. They are ready in less than half an hour! (You'll probably need to make more once your guests get a hold of them though.)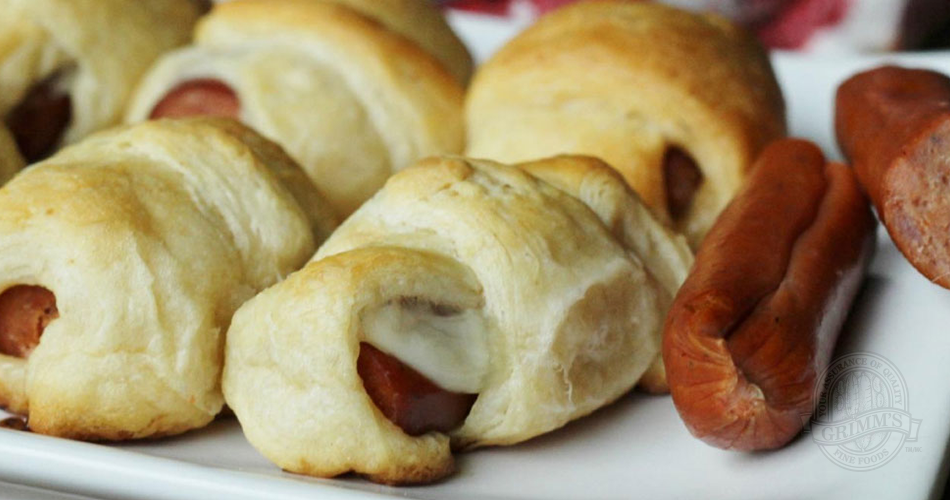 If you've got the time to prepare, chili is also a big hit on game day.
The great thing about it is one pot feeds a lot of people and once the prep work is done and everything is in the pot the cooking just requires a bit of stirring now and then.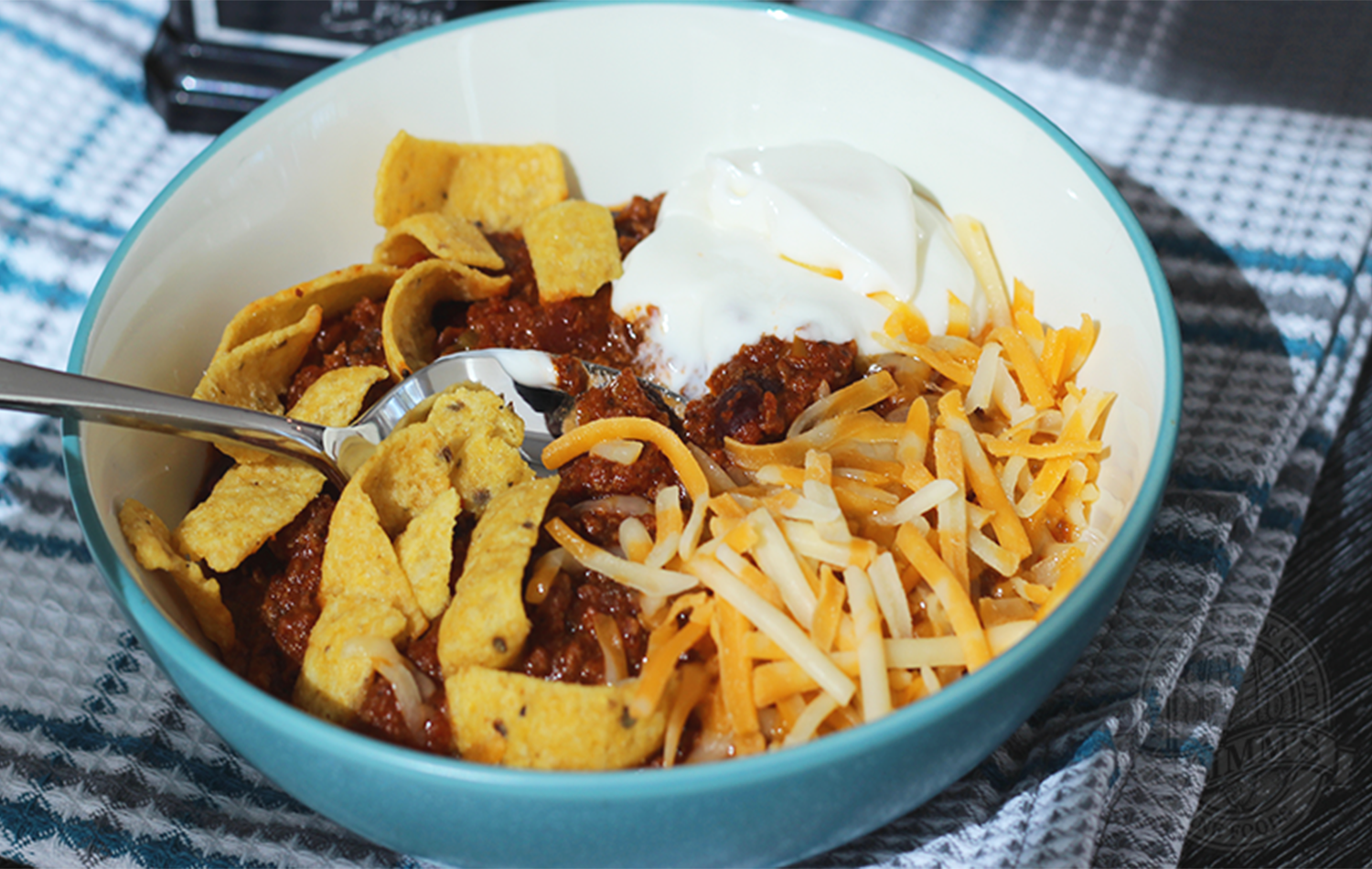 Our Trail Blaz'n Chili won first place at this year's Fresh St. Market annual Chili Cook-Off.  
Double Smoked Side Bacon, Chorizo, and ground beef provide the protein in this delicious recipe that has just the right amount of spice and smoky flavour.
This one takes 3-4 hours from start to finish but is relatively low maintenance once everything's cooking.  Perfect to start early in the day and serve during the game! 
With Grey Cup coming up this Sunday we hope that these ideas will help take the stress out of feeding your guests so you can focus on the big game! (or just sitting back and enjoying delicious food).
You can find the full recipes here, make sure to tell us how it went!