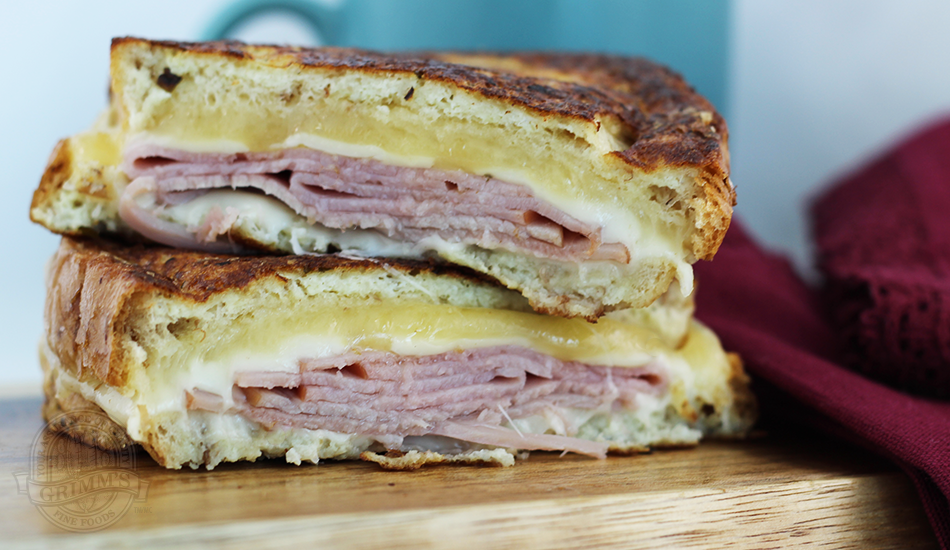 Delicious gooey comfort food that's so easy to make.
This sandwich has two types of melted cheese and Honey Ham fastened between two pieces of thick pesto battered bread.
The best part about it is it only takes minutes to make and can be made completely gluten free with the bread selection.
The Monte Cristo is the French take on a ham & cheese sandwich. Dipping the bread in egg before frying it in a pan creates a soft and rich French toast base that the rest of the layers can be assembled upon.
Very few ingredients are needed for this recipe; Honey Ham, eggs, bread, cheese, pesto and a splash of milk.
We used Swiss and Havarti cheeses to pair along with the sweetness of our Honey Ham. The Swiss provides a sweet and nutty flavour while the Havarti is mild and buttery. It is definitely an indulgent sandwich, but that's ok.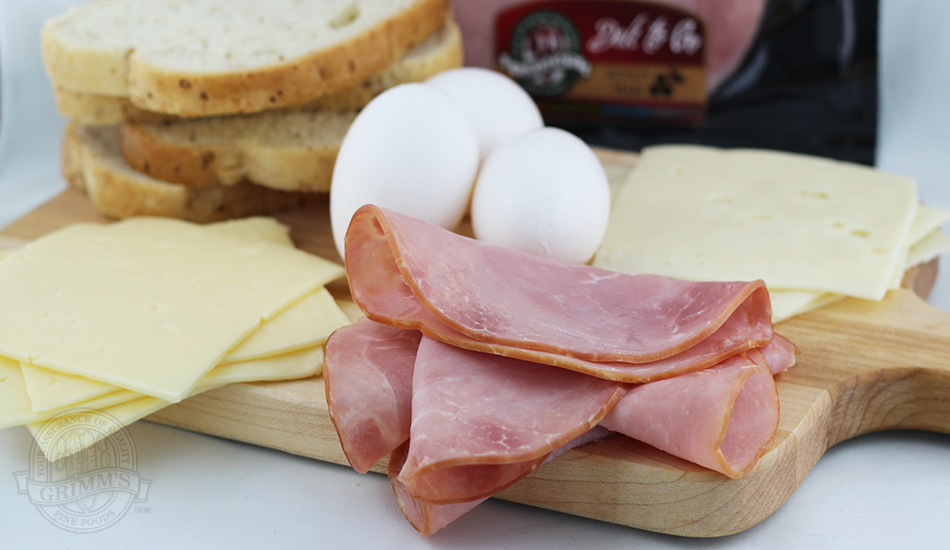 To start, crack 2-3 eggs in a bowl and add a splash of milk.
We whisked pesto into our egg mixture to make our Monte Cristo extra flavourful.
Dip the first slice of bread into the egg & pesto mixture and place it in a greased frying pan on medium heat.
Then layer as much Ham and cheese as you would like and let cook for 3-4 minutes until the egg cooks on the outside of the bread. The cheese will start to melt.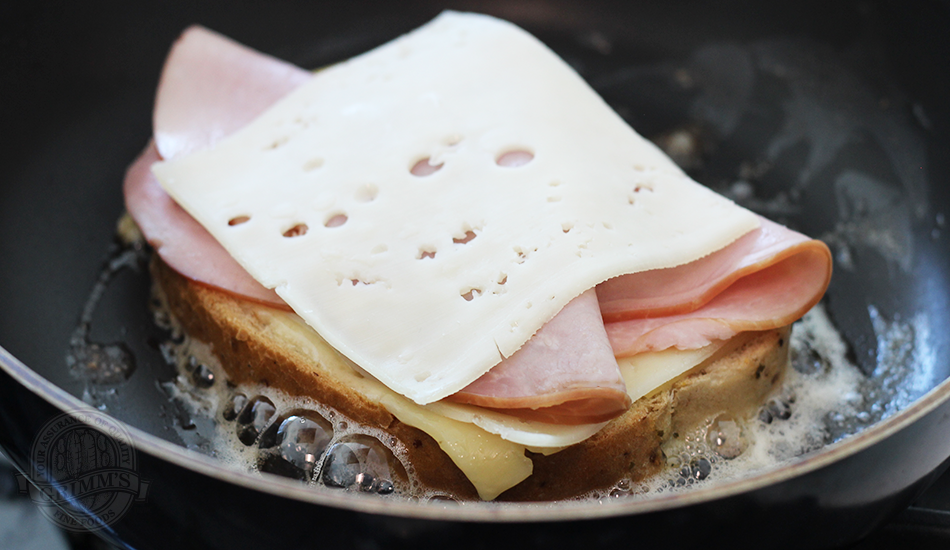 Dip the second piece of bread and place it on top.
Fry until both sides have cooked to a nice golden brown and the cheese has melted.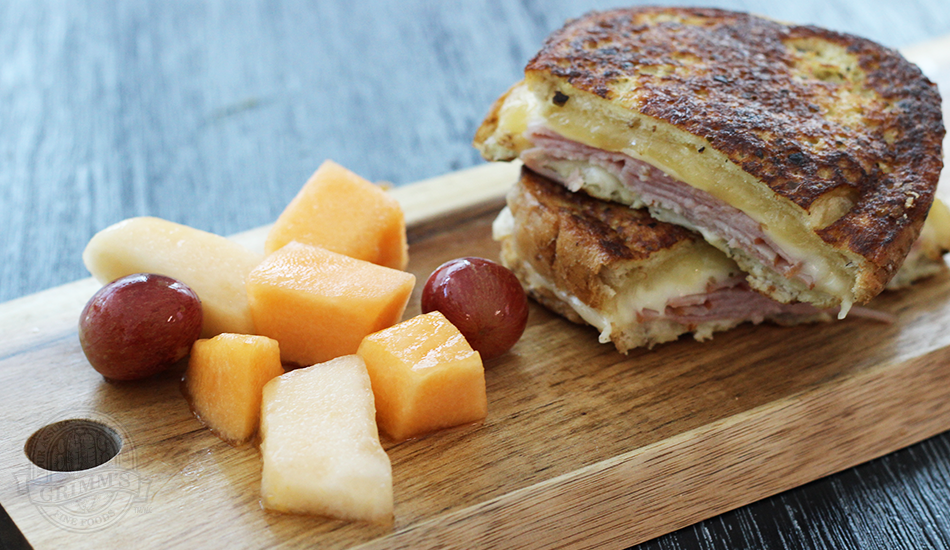 You can serve the Pesto Monte Cristo on its own or pair it with fruit or nice warm bowl of soup as we did with our Festive Ham and Split Pea Soup. 
To find the full recipe visit our recipe page