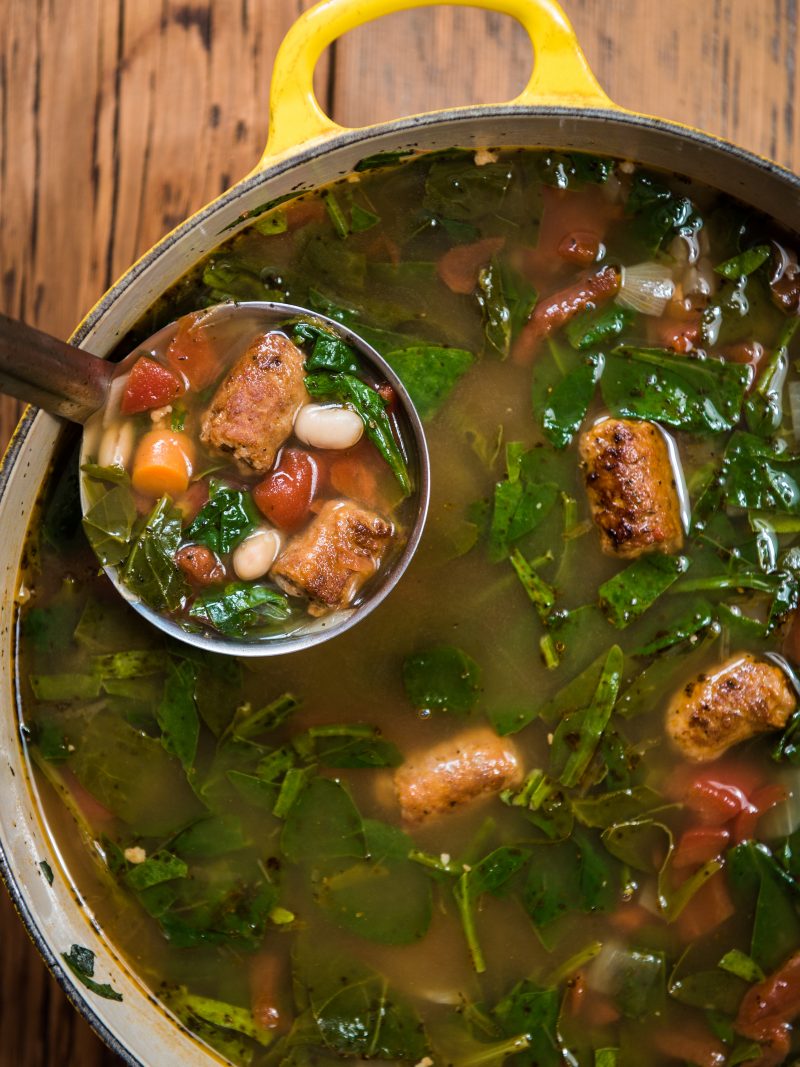 We've said it before and we'll say it again. We LOVE soup!
The cold weather is rolling in and we think it's here to stay. Last week brought us a surprise snow fall which coated the ground and left the mountains looking quite beautiful. This prompted us to head back into the kitchen to bring you a hearty fusion of Spicy Italian Sausage, cannellini beans and nourishing vegetables because nothing warms you up quite like a nutritious bowl of soup.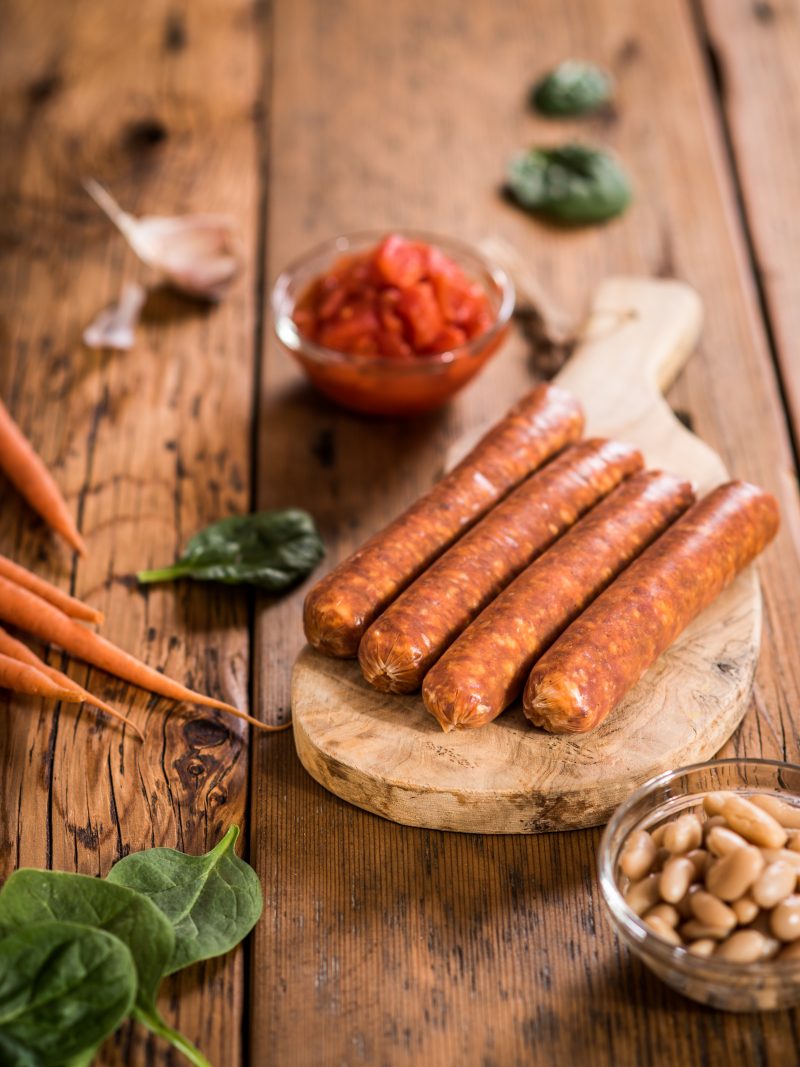 The nice thing about this recipe is that it can be prepped, cooked and served in under an hour. If you're looking for something easy to make after a long day at work and or a brisk day outdoors our Spicy Italian Sausage Soup is for you.
We used our Spicy Italian Sausage which is part of our Fresh Sausage line made from 100% Verified Canadian Pork raised without the use of antibiotics. Like all of our other meat products these sausages are free of gluten, lactose, and soy and have no MSG added.  Spicy Italian delivers a mild heat that's filled with flavour.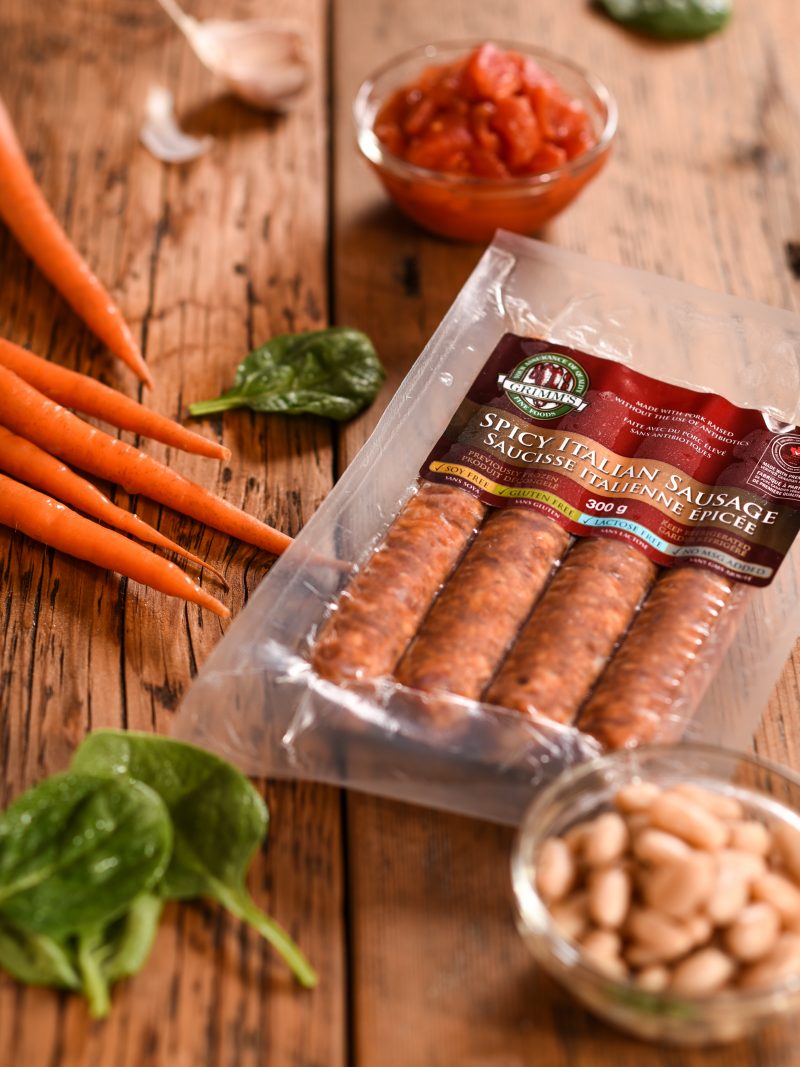 One large pot is all you'll need to get cooking!  To start heat 1 tbsp. of olive oil over medium heat.
You can remove the casing from the sausage or leave it on, whichever is preferred. Brown the sausage in the pan breaking it into smaller pieces as you stir. This will take approximately 6 minutes.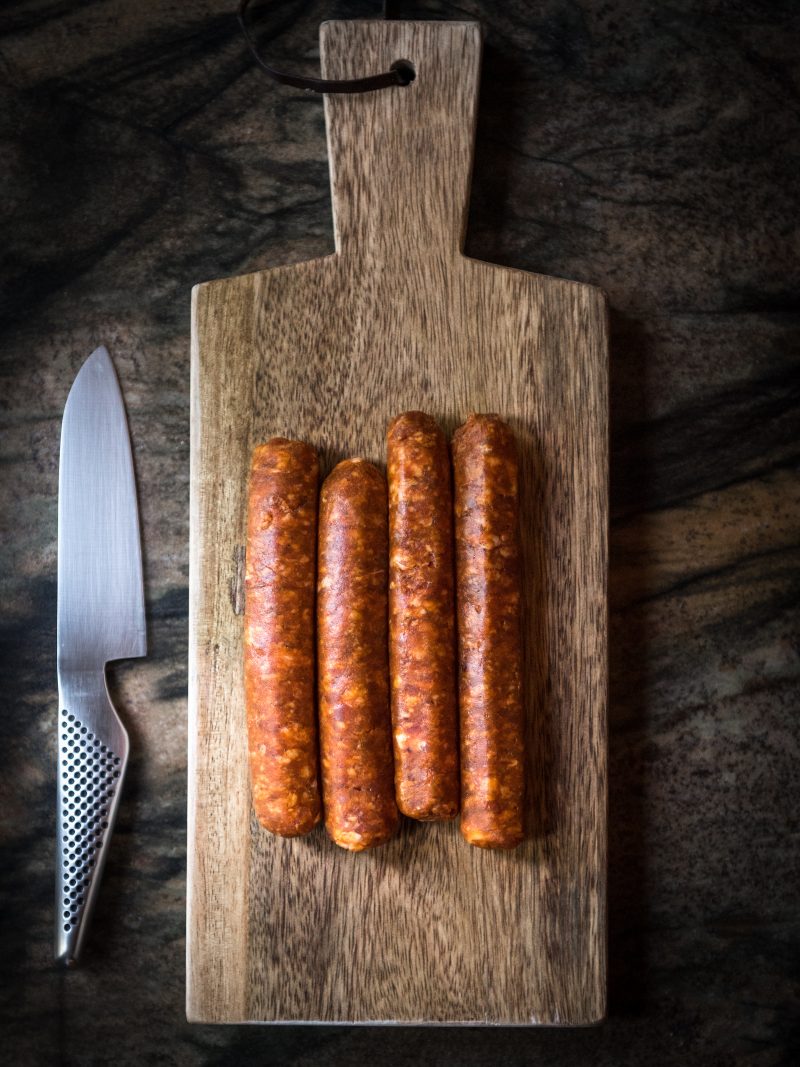 Add in onion, carrots and garlic, continuing to cook and stirring often for about 5-10 minutes until the sausage is fully cooked.
Add the broth, tomatoes, beans, basil, salt and pepper and bring to a boil. Cover the pot, reduce heat and let simmer for about 30 minutes.
Viola! You're ready to sit down to a home cooked meal that can serve up to 8 people or be portioned to provide soup for your entire week.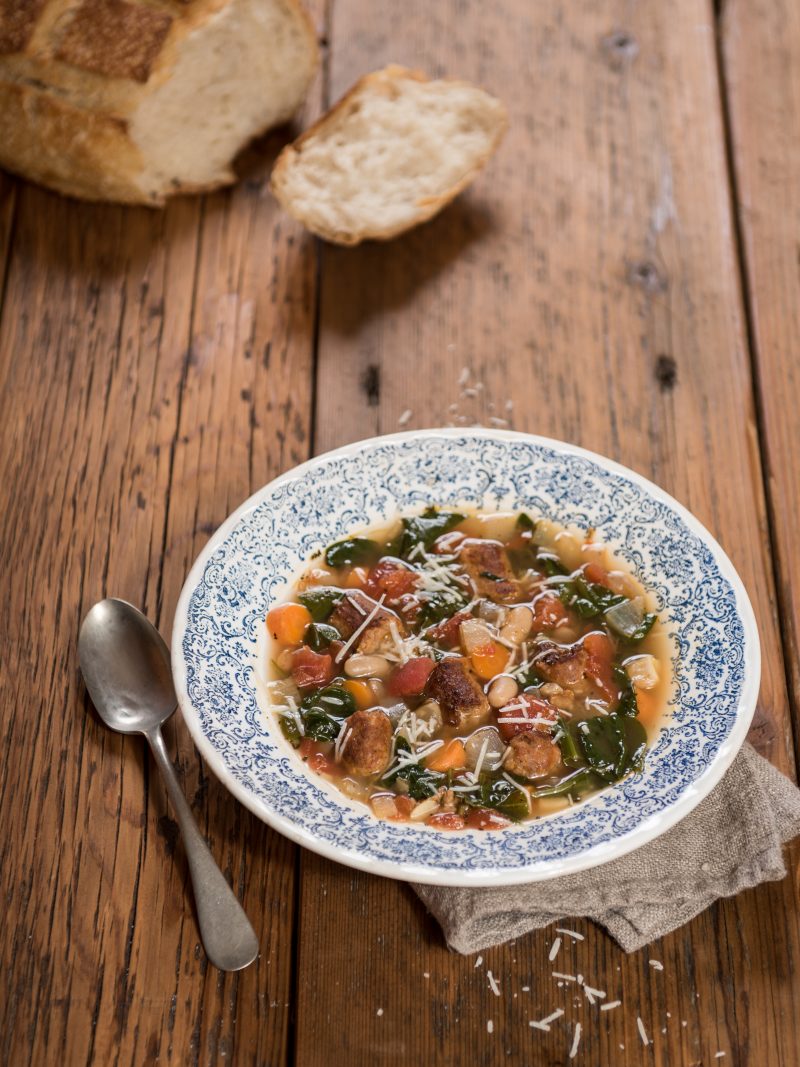 We served ours alongside crusty bread for dipping. 
The full recipe can be found on our recipe page.