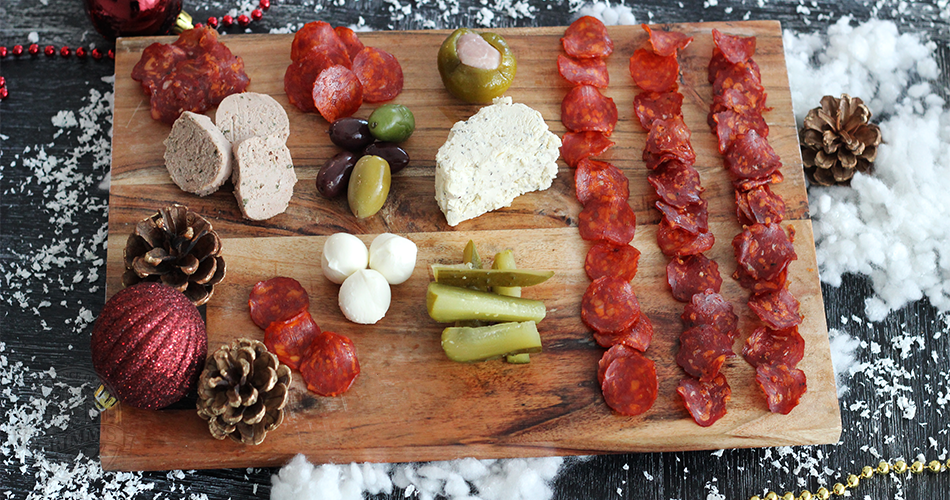 The holiday season is a great opportunity to finally reunite with old friends, family, and loved ones. As a follow up to our last post on Holiday Brunch Ideas we continue the festivities here in our kitchen by putting together enticing meat and cheese platters perfectly designed for your next holiday get-together.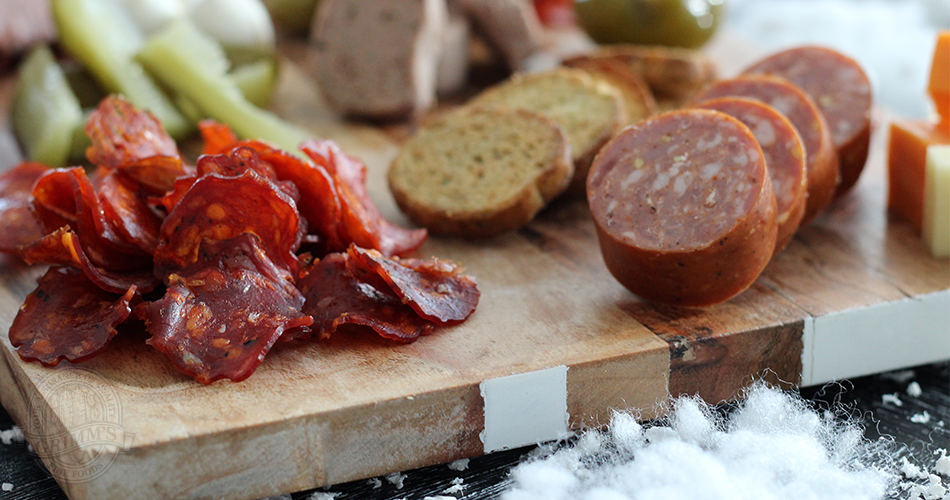 Whether you're doing the hosting or looking for something appealing to bring along to a party, you can't go wrong with a meat and cheese platter. Putting together a delicious array of ingredients doesn't have to be daunting or overly complicated. These compilations can be tailored to any size; to share with a friend over a glass of wine or to keep your guests satisfied during the day as you prepare the main course.  
The beauty of a meat and cheese platter is that there are endless options to the selection of ingredients you can put together to make up your platter. The key is to choose ingredients with varying flavours and textures. We carefully selected products from our lineup and paired them with flavourful accompaniments to provide a little something for everyone.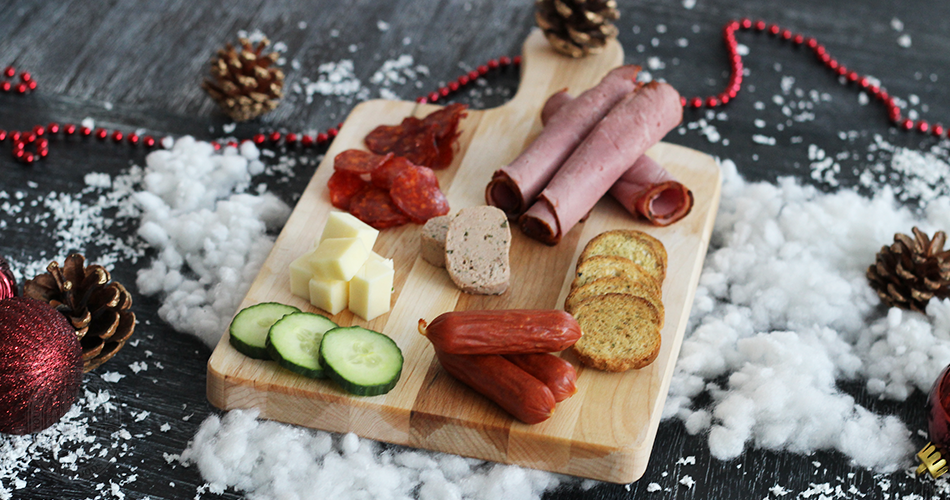 Our products lend themselves very well to creating this type of spread.  We used a variety of sausages, sliced deli meat, pepperoni, and dry-cured salami to create our platters.
The full list includes:
Double Smoked Ukrainian Sausage
Polish Sausage
Herb Liver Sausage
Montreal Style Smoked Beef
Original Pepperoni Bites
Dry Pizza Pepperoni Toppers


Our Pepperoni Bites and Toppers were made for this!
They are already in perfect bite-sized portions so all you need to do is open the package and place on the tray. It doesn't get much easier than that.   
The rest of the products just need to be cut or rolled into desired sizes and arranged neatly on your choice of board or tray.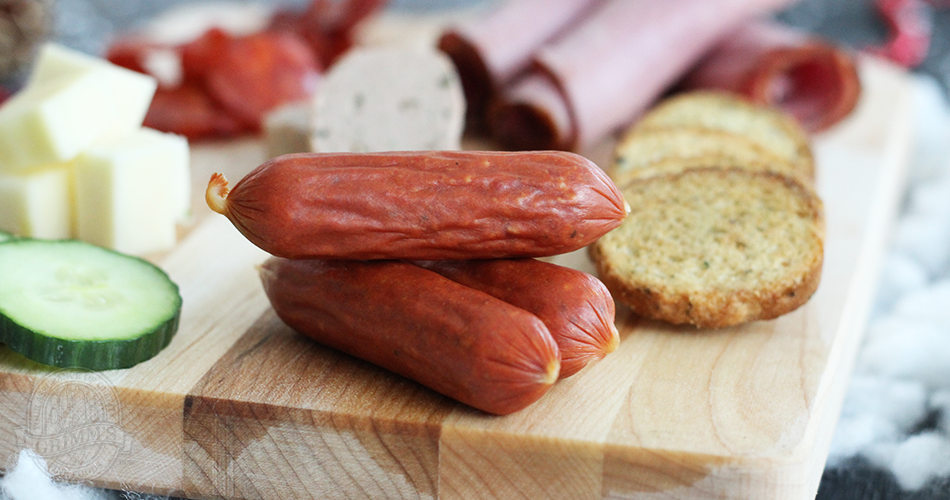 For accompaniments, we used fresh fruit and vegetables, soft cheeses, crackers, dolmades, and olives to compliment the flavours of the meat and bring colour and texture to our boards.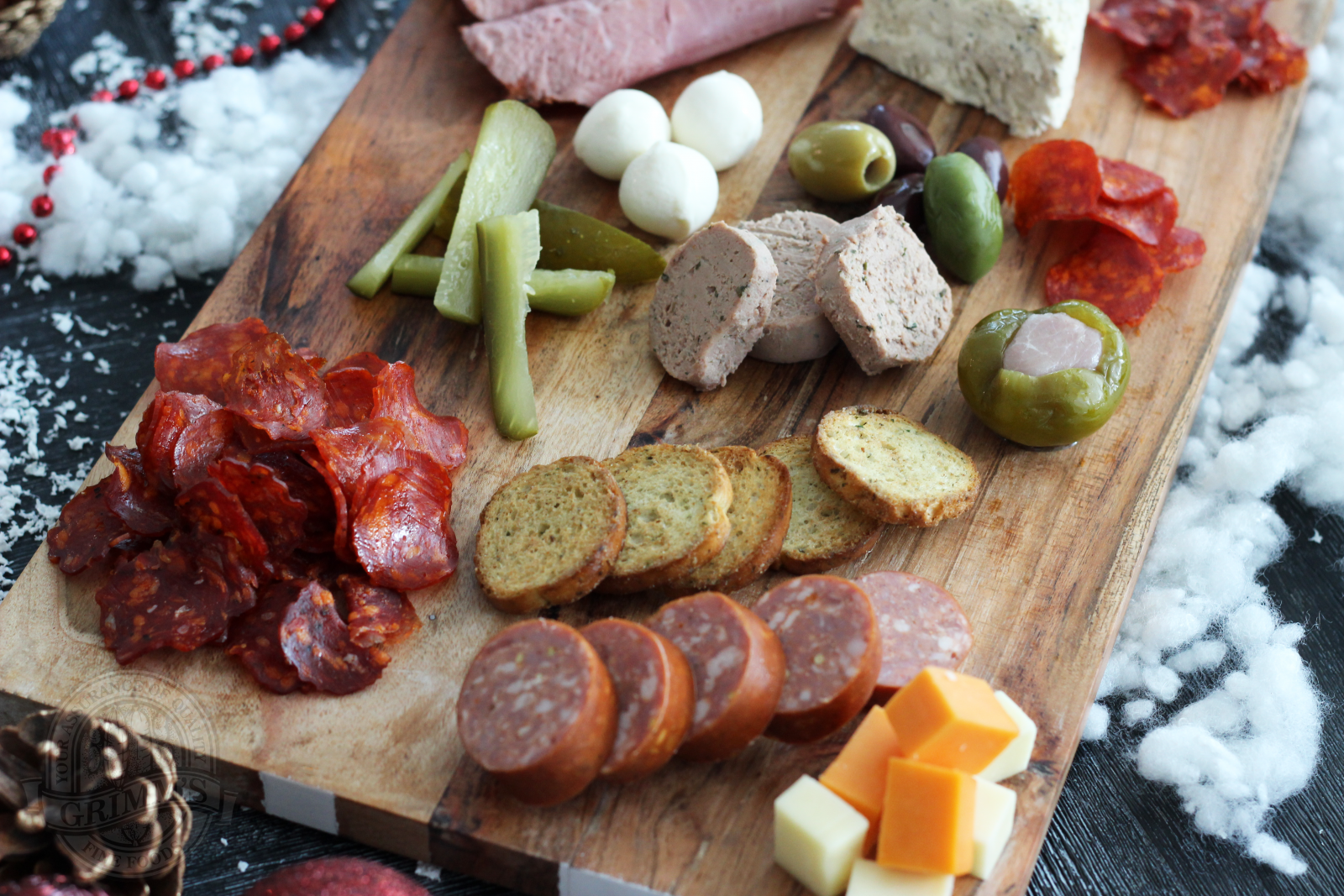 You can really create an impressive spread with very minimal effort and time which means more time spent with loved ones instead of fussing in the kitchen, and that's what we're all about!