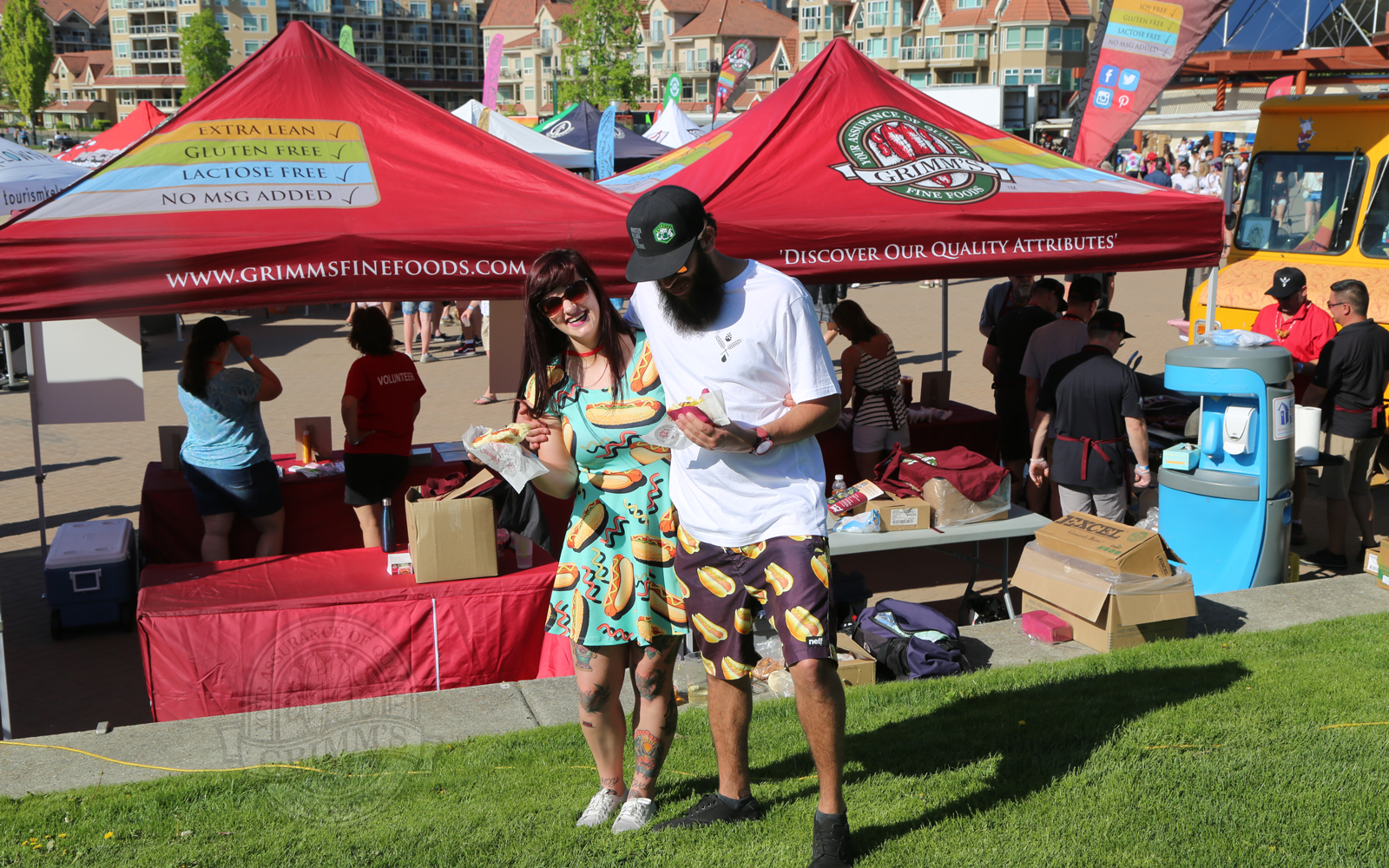 Our time at Great Okanagan Beer Festival was a whirlwind of non-stop action!
This event marked the beginning of a three-part series where locals gather and sample the best craft beer offerings in BC. On May 12th, over 3,900 festival-goers came together to try some of the best brews from each local brewery. With two different brews offered by each of the 70 breweries, the seemingly endless flavours of ciders and craft beer sparked just about everyone's curiousity.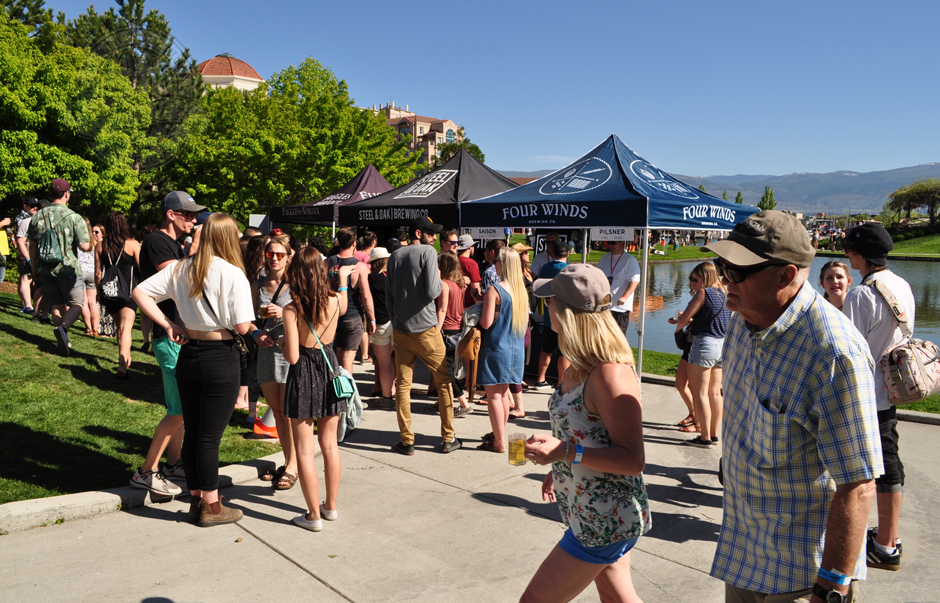 We began the day at the Train Station Pub. This restaurant was a short walk from Waterfront Park, where we'd later find the festival nestled between gentle hills and the water.
The quaint decor set a comfortable vibe for those coming in for their morning fix. This particular Saturday morning, the Train Station Pub had a special brunch menu featuring Grimm's Fine Foods meats through a joint event dubbed "PREGAME BRUNCH".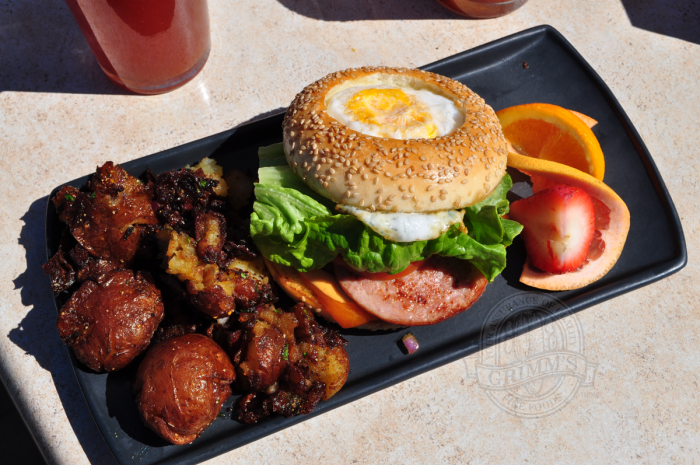 Our follow-up blog post will go over the plates and drinks we sampled, including the hearty breakfast sandwich shown above: Toad in a Hole featuring our Turkey Farmer Sausage. This next blog post will provide recipes for all the feature items so you're able to replicate our experience in the comfort of your own kitchen. Be sure to stay tuned on our social media for this release!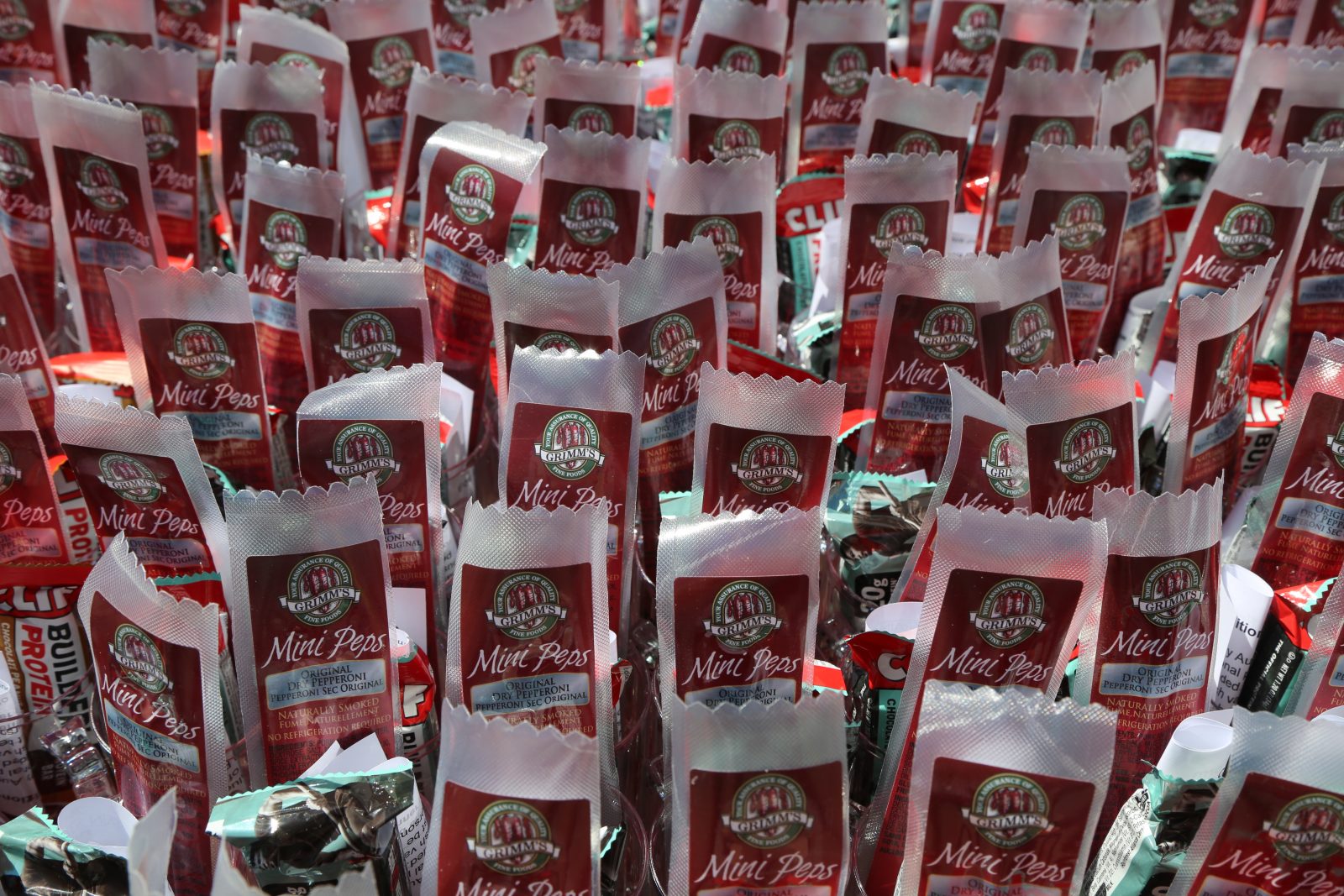 After a hearty and memorable brunch, our team scooted over to Waterfront Park. Armed with spatulas and kitchen tongs, we prepared for the hungry crowds of festival-goers we would greet throughout the day.
Old and young, the people we met at the distinctively red Grimm's booths were brimming with energy!
We were quick to take pictures of familiar faces from previous years, new faces, and everyone in-between. See the pictures here.
After being charred on the grill, our European Wieners and Sizzlin' Smokies were nestled in-between freshly baked buns. Our Naturally Fermented Sauerkraut in two flavours was a rich source of gut-healing probiotics while providing the perfect level of tartness to the Wieners and Smokies.
Our team sold both products during the course of the day. All proceeds went to the Central Okanagan Food Bank and our grand total from the sale of our products was $2392.90!
We are proud to have been part of a meaningful initiative that helps provide much-needed food to families in the local community, particularly to children under 15 years of age who make up 33% of the Central Okanagan Food Bank's clients.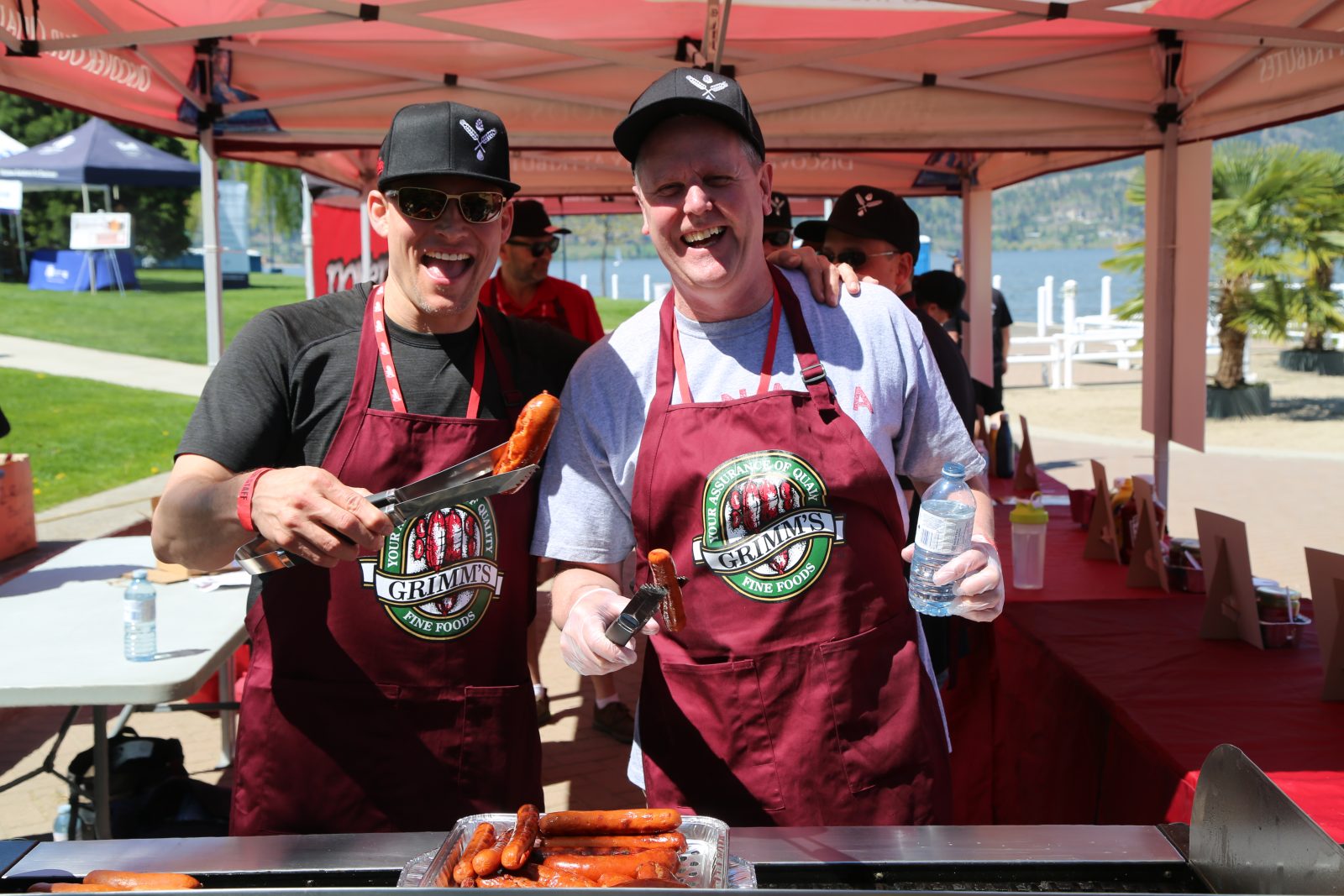 We love hearing about your experience; did you have a chance to stop by our booth this year? Or were you one of the contenders trying a shot at our online contests on Facebook and Instagram?
Or tell us how you like to dress up Grimm's Smokies or Wieners; with a bun or no bun? Curry vs. Caraway Sauerkraut? Mayo vs. ketchup? We'd love to hear from you!