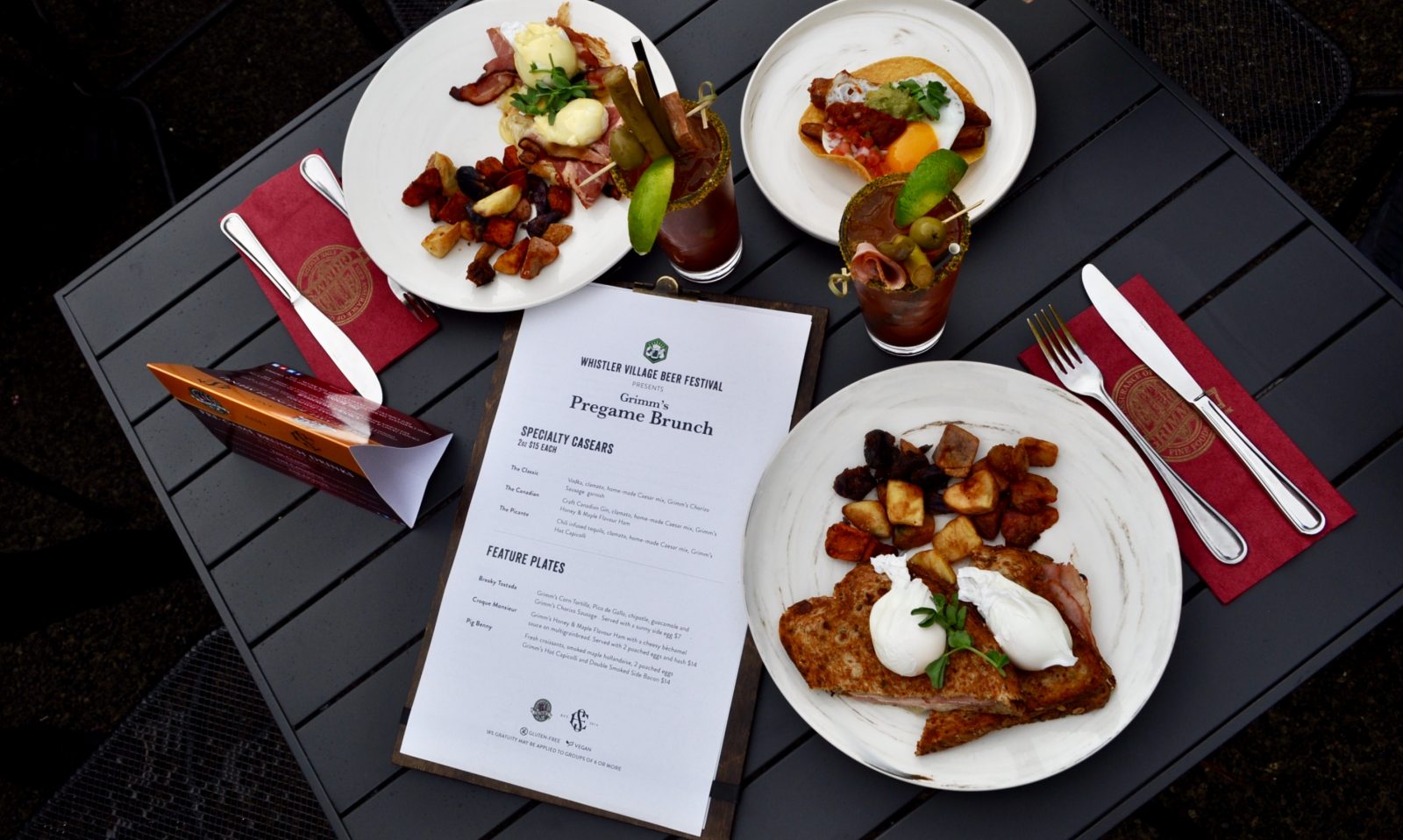 It has been just over a month since we made our way up the Sea-to-Sky highway for another fun-filled weekend at Whistler Village Beer Festival.
This marks the 3rd year of Grimm's Fine Foods coming together with Gibbons to celebrate the best brews beautiful B.C. has to offer.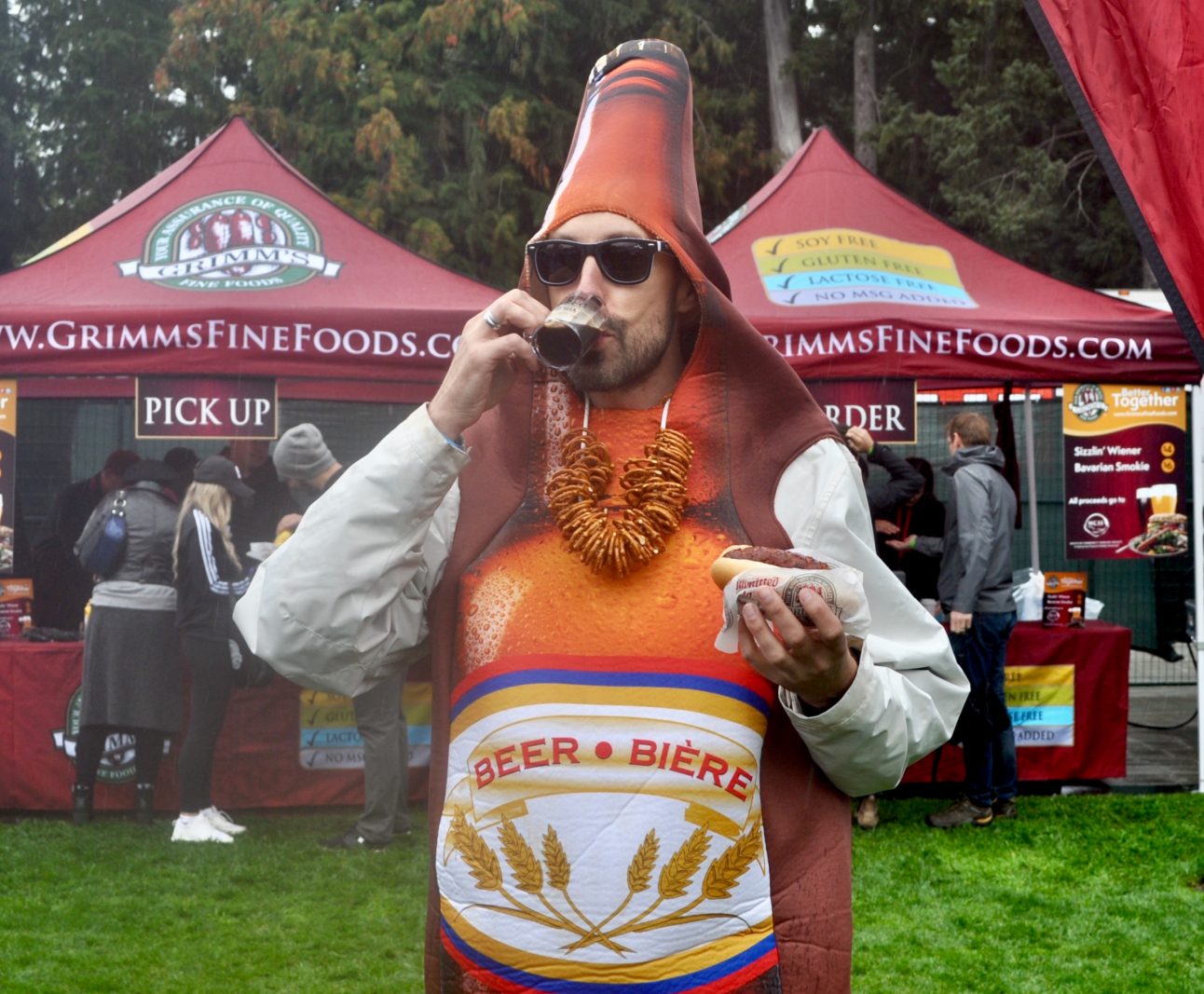 During the festival, we spent our time grilling Sizzlin' Wieners and Original Bavarian Smokies – a most fitting accompaniment to beer! 100% of the proceeds from the purchase of our wieners and smokies were donated to Whistler Community Services Society (WCSS).
Despite the rain, festival attendees were eager to sample our products. A total of $2,893 was raised for WCSS. Together we set new records while providing much needed support for the local Whistler community.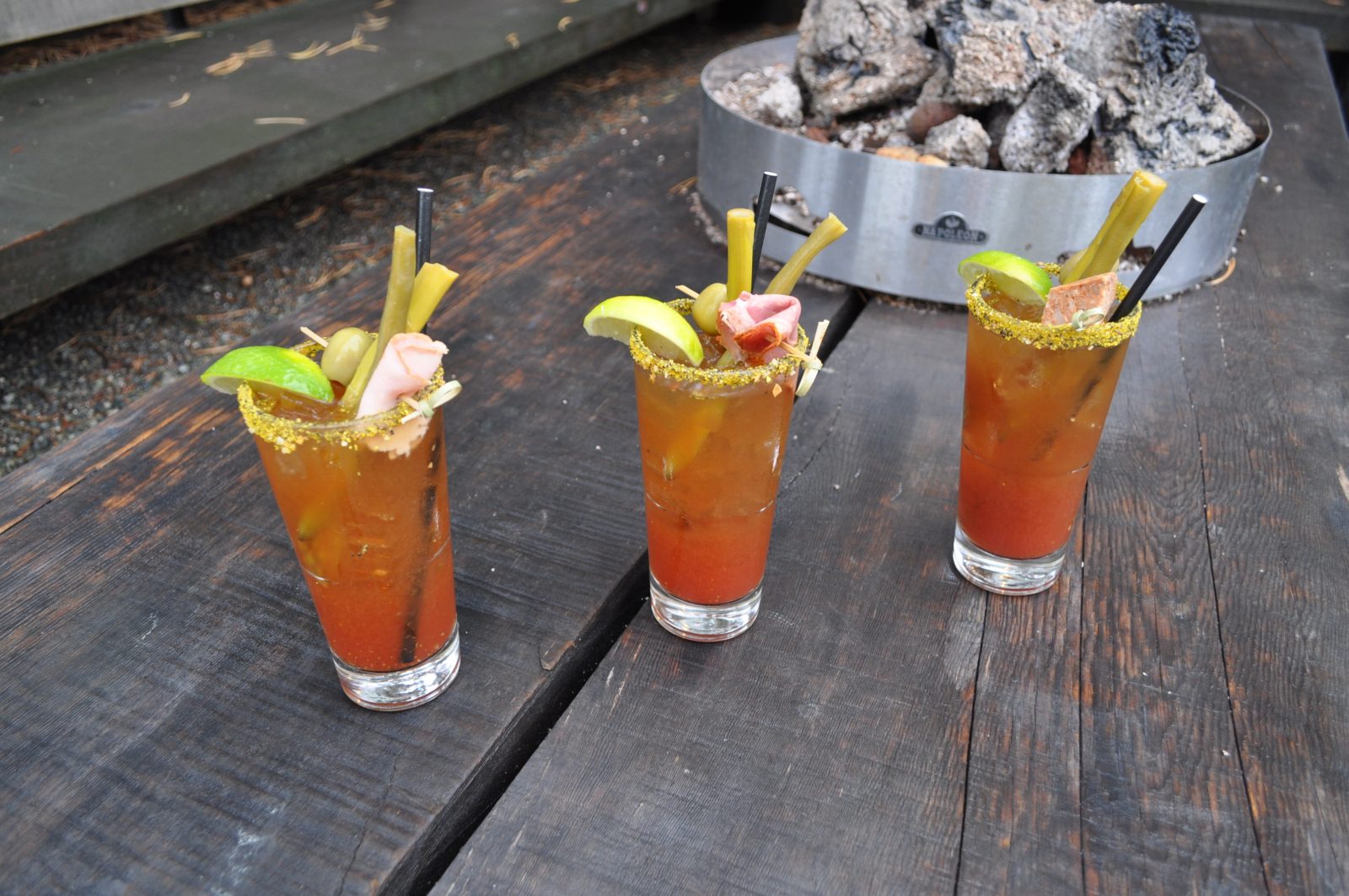 We also provided a custom brunch experience to locals and visitors alike through a Grimm's Fine Foods feature menu with a local restaurant, Stonesedge. Because what's a better kickoff to a beer festival than with a round of brunch cocktails, good food and good company?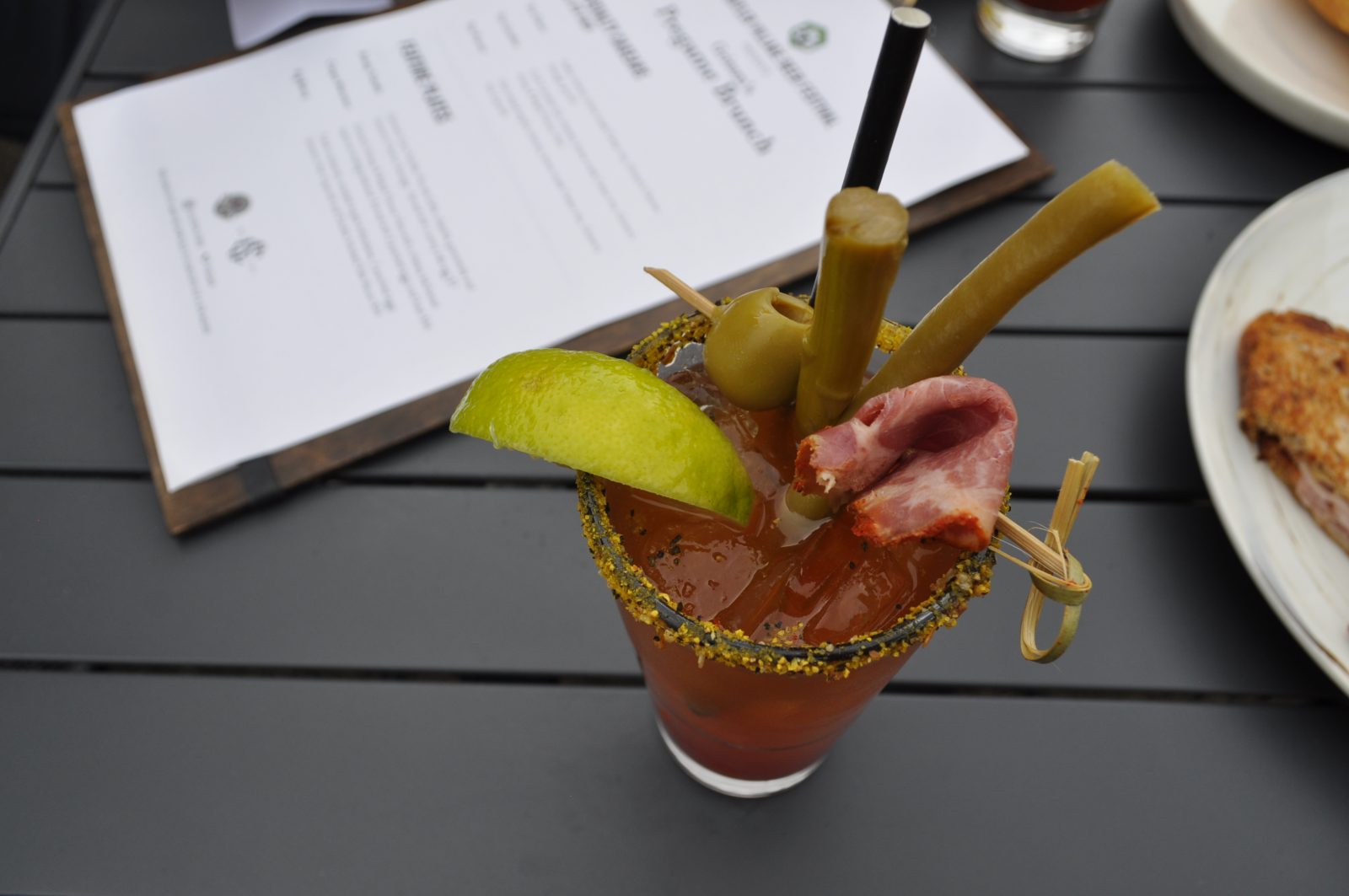 Our first brunch cocktail was The Picante: a fiery take on our beloved caesar with a splash of chili-infused tequila met with caesar mix and clamato. A slice of Grimm's Hot Capicolli garnished the top, nestled in with a lime wedge, olives, and crunchy pickled beans.
To recreate this at home, rim the glass by using a lime wedge to wet the edge of a pint-sized glass or mason jar. Press the rim into a plate of celery salt and add ice to the glass. Next, pour liquids over ice and be sure to give it a few good stirs.  
The Classic has all the flavours of the time-honoured caesar we know and love: vodka, clamato, caesar mix with a generous slice of prepared Grimm's Chorizo Sausage. Customize it to your taste with about 10 dashes of Worcestershire for a muddy take or a few shakes of Tabasco for a fiery kick that is reminiscent of The Picante.    
The Canadian is a specialty caesar with a patriotic twist: craft Canadian gin, clamato, caesar mix with a slice of Grimm's Honey and Maple Flavour Ham. This is one of many Grimm's hams available at the Deli Counterthat are extra lean, made with 100% Verified Canadian Pork™, gluten, lactose, and soy-free with no MSG added.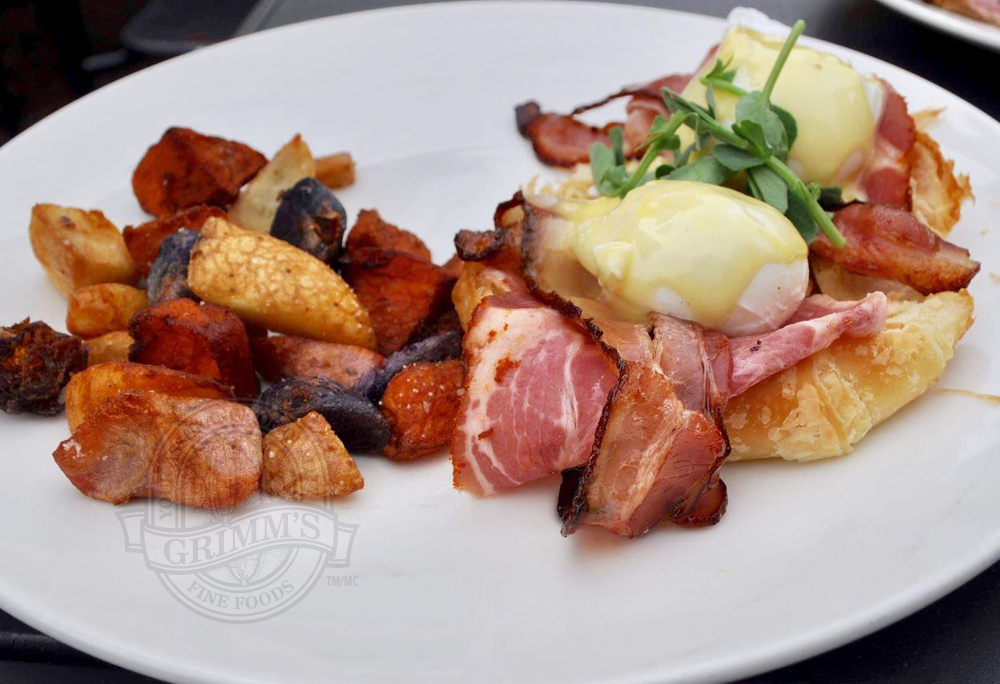 We have recently introduced a handful of extra lean Sliced Meat options that would be the perfect garnish to any brunch cocktail:
Carved Classic Ham made with 100% Verified Canadian Pork™
Carved Classic Turkey Breast
Cracked Black Pepper Turkey Breast
Tuscan Style Turkey Breast
Chef Bobby MacMillan also created three Sunday brunch recipes alongside the trio of specialty caesars. The Chorizo and Bacon Benny is a refined take on the quintessential eggs benedict. It uses hand-cut slices of our Double Smoked Side Bacon that you can purchase from the deli counter from many of these local retailers.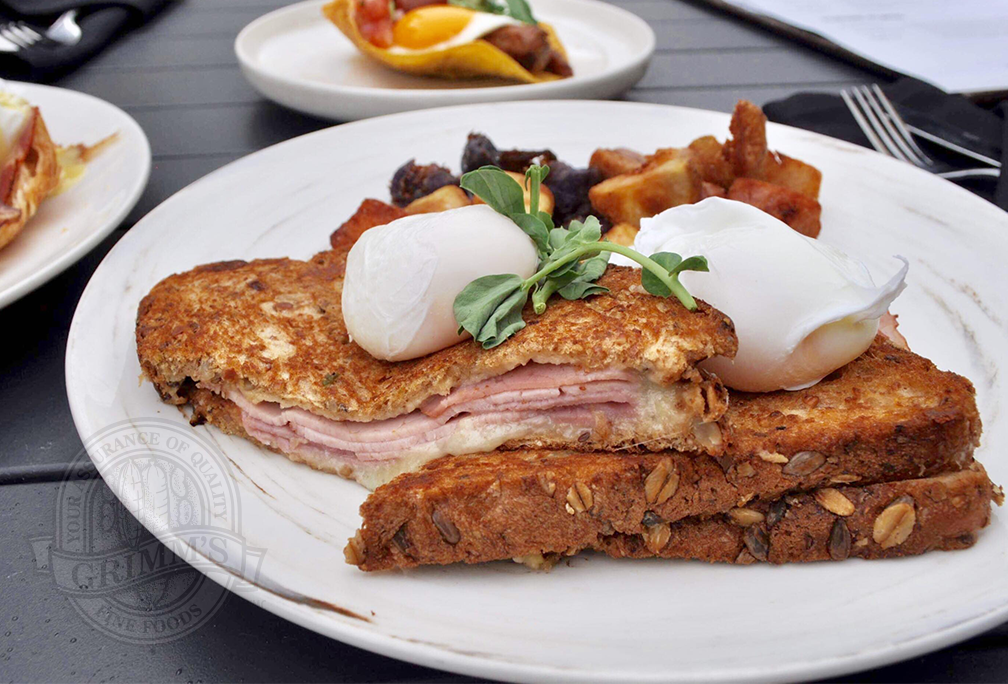 The Croque Monsieur is our version of the classic French sandwich. Grimm's Honey and Maple Ham is included to add a hint of sweetness. Creamy Marbled Cheddar melts all the pieces together to create one flavourful bite.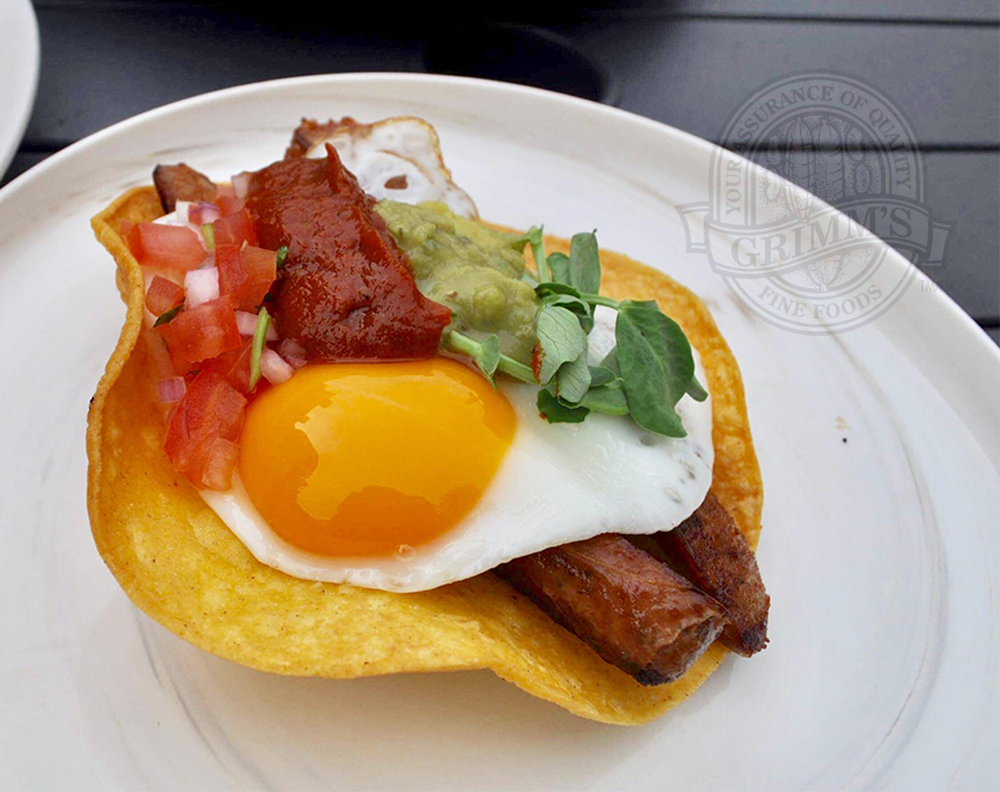 The Breaky Tostada has all the right flavours for an addictive and simple meal you can put together at any time of the day. Leave out the deep-fried shell made from our Corn Tortillas and you instantly have a keto recipe that you'll return to again and again. 

Try any recipe over the weekend and do share with us how you enjoyed it below. You can also pin any of the recipes to Pinterest by hovering your mouse over the image. Try it today!