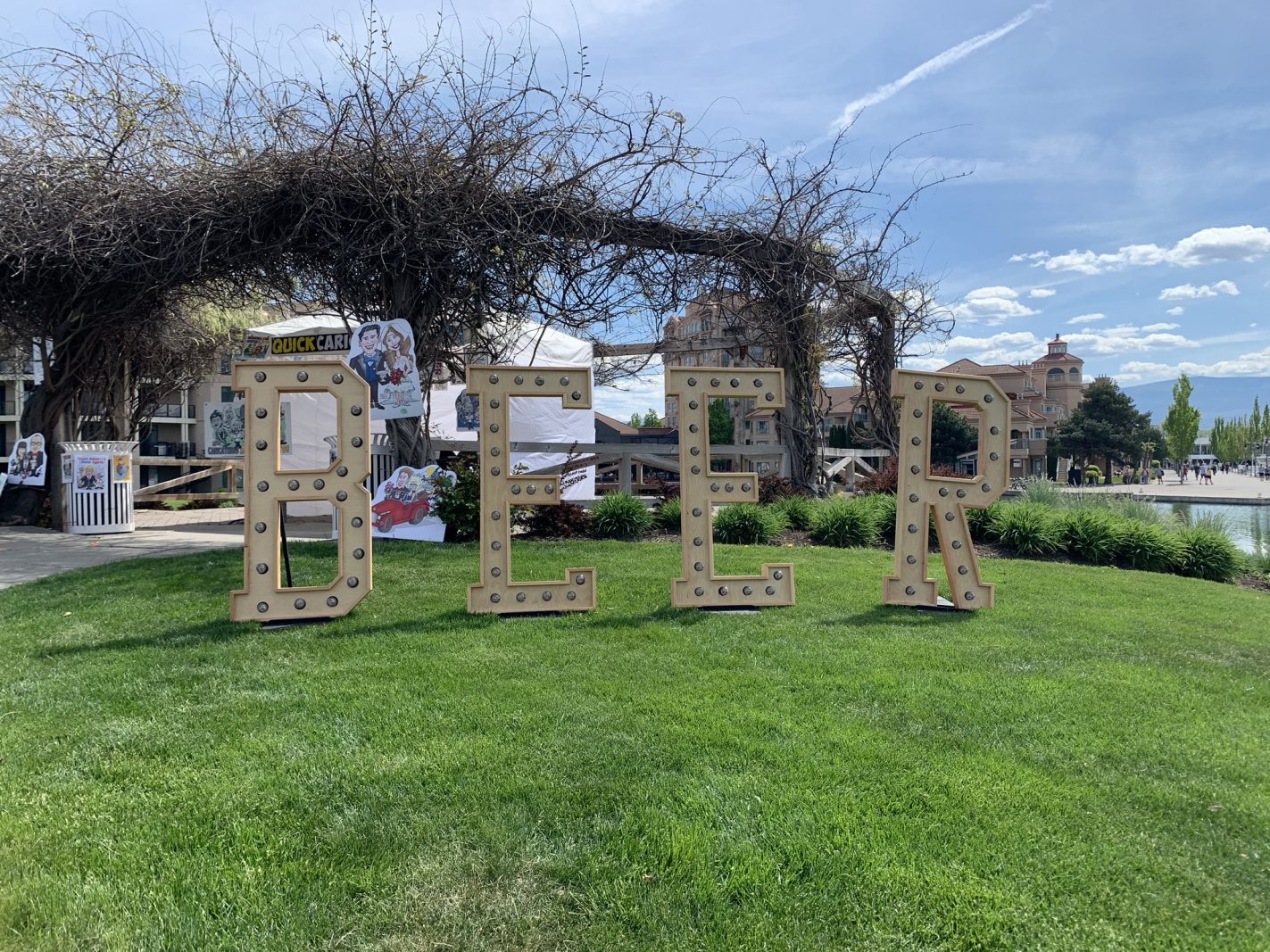 A few weeks ago the team traveled up to Kelowna to partake in the Great Okanagan Beer Festival festivities for the 4th year in a row.
In 2016 we partnered with Gibbons as a sponsor of the event and brought on the Central Okanagan Food Bank to make this weekend both about fun, and giving back.
Since our first year in 2016, this event has grown exponentially … with events now spanning over the full week leading up to the sold-out main event.
Including two Grimm's sponsored brunches at the Train Station Pub, which always produces delicious recipes that they so kindly share with us.
This time around our team wanted to get a better idea of where the money we raise from grilling actually goes.
The team at the Central Okanagan Food Bank opened the doors to their new, beautifully designed facility and we got to have a first-hand look at their operation and the kinds of things your donations help pay for.
We were blown away by the structure they've created for their community in need.
The facility was bright and spacious, with shelves and shopping carts creating an authentic grocery shopping experience for their customers. Families are able to choose the kinds of things they would like to take home with them. Things they would actually enjoy.
Friendly staff was on the floor greeting everyone with a smile and helping pick items.
Watch the videos below for part of the interview we did during the tour, lots of great information about what the organization is doing.
It was eye-opening and just the motivation we needed to go out and raise $3866, our highest amount to date during the GOBF main even!  A HUGE thank you to everyone who stopped by the tent and purchased a Bavarian Smokie or Sizzlin' Wiener.
Together over the last 4 years at the Great Okanagan Beer Festival, we have raised over $12,000 for the Central Okanagan Food Bank.
We look forward to a busy BBQ season raising money for those in need.
Watch for us this summer at Backyard Apres, Clover Valley Beer Festival, and Whistler Village Beer Festival and come support a good cause by filling your belly with delicious grilled meats.