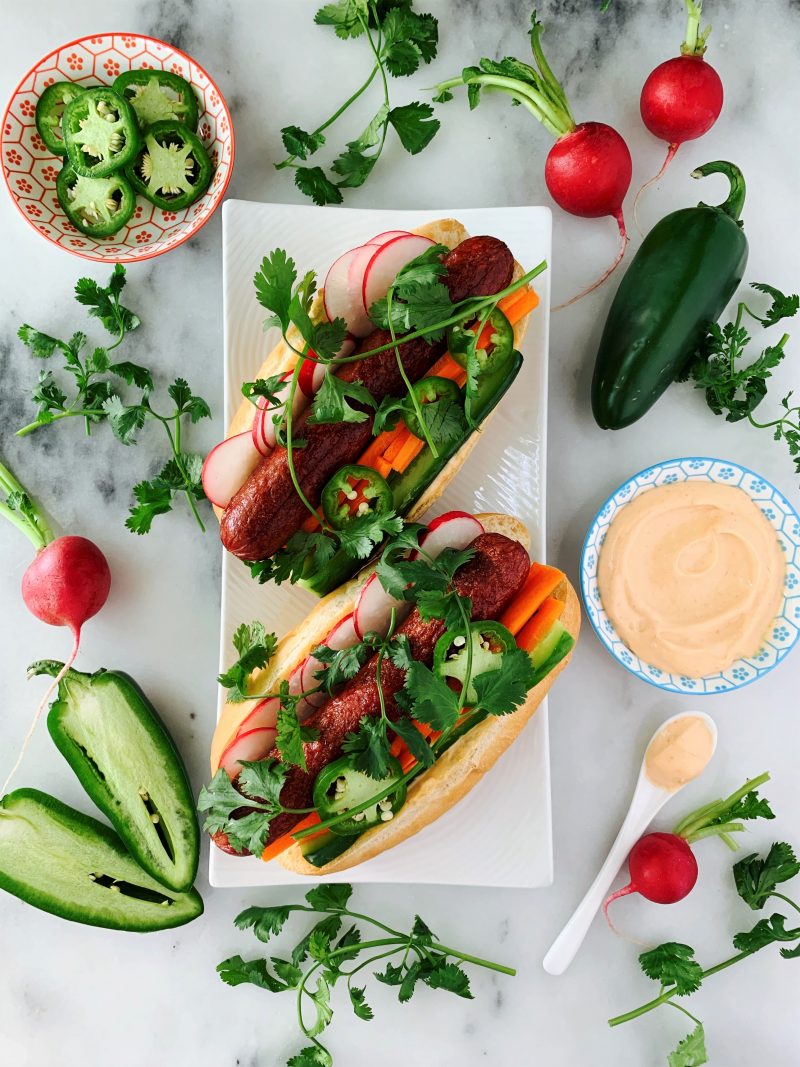 We have been lucky enough to partner with four very talented individuals from across Canada this summer to inspire you to #OwnTheGrill.
Already we have seen many beautiful & delicious dishes come out of their kitchens using Grimm's Smokies, Sausages, and Wieners. They will also be helping us out with some side dishes and appetizers to inspire complete menu ideas for your next BBQ.
We would like to introduce you to Josh, Chanelle, Renèe, and Ashley.
Let's start in BC!
Josh Gale is an executive chef, born and raised in the lower mainland. He currently works as a restaurant consultant and culinary collaborator.
Juniper Kitchen, Nicli Antica and Wildebeest are just a few of the notable Vancouver restaurants Josh has worked/headed the kitchen of.
His dishes are always beautifully plated and inspired by his West Coast background. You can find Josh on Instagram at @thechefoutwest.
Moving to Alberta.
Chanelle Saks is a budding chef with a passion for all things art.
You may recognize Chanelle from this past season of Masterchef Canada where she was a finalist. She combines fashion, lifestyle, and food seamlessly on her Instagram and blog Chez Chanelle. Chanelle continues to bring us fresh recipe ideas that make you want to invite your friends over immediately for an impromptu dinner party.
Further into the Prairies.
We have Renée Kohlman of Sweetsugarbean.
We came across Renée's Instagram and knew immediately we needed to work with her.
Her use of fresh ingredients from the garden produce beautiful creations that are bursting with color. Renée has been in the kitchen since she was a child and is a published author of "All the Sweet Things." Currently, in addition to her own blog, she writes recipe and food columns for newspapers in both Regina and Saskatoon.
Finishing up in Manitoba, @Hereforthefoodie is Ashley Hart's creation.
Ashley is a first-time mom out of Winnipeg Manitoba. She caught our eye with her enormous sandwiches, wraps, and burritos packed with meat, eggs, cheese, and vegetables…how could we resist?
Her blog, AshleyMarieHart.com explores motherhood and choosing healthy options for her family. Follow along for easy protein-packed meals that will please the whole family.

Keep checking back all summer long to see more from these Chefs & Food Bloggers.
Remember to submit your own, #OwnTheGrill creations so we can feature them on our website alongside the pros.
The recipe with the top votes at the end of the summer will win a custom family portrait valued at $3500. Find more details on our promotions page.