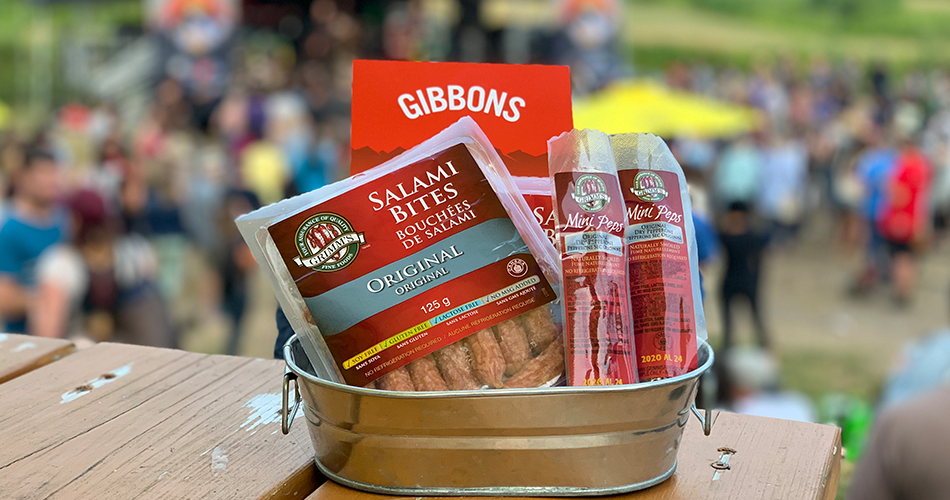 That's a wrap on the 2019 Festival Season!
This is Grimm's 4th consecutive year partnering with Gibbons Whistler to bring you events in communities throughout BC. On top of our well-known sponsorships in Kelowna and Whistler we added Après Backyard in Squamish, and the Clover Valley Beer Festival in Cloverdale to double our sponsorships in 2019.
Our team has just returned from Whistler where they, along with over 2500 attendees, braved the mountain rain to be a part of the 2019 Whistler Village Beer Festival.
Despite the rain, the attendance was great and everyone was in high spirits as they always are at Gibbons events. Let's be honest, a weekend filled with great music, beer and food in a beautiful British Columbia setting means you'd have to try pretty hard to be in a sour mood.
We love people watching the crowds for all the group costumes and talking to all the festival-goers that stop by the tent for some warm food to go along with (or soak up) all that cold beer.
These events however aren't only about beer drinking and good times. They each present an amazing opportunity to give back to the communities in which they are hosted.
At every event, our team shows up and fires up the grill to bring you delicious meal options of Bavarian Smokies and Sizzlin' Wieners with all proceeds going to the organization of choice.
This season we raised just under $10K for our four organizations with the most recent being $2960 for Whistler Community Services Society. Past events donations have gone to help the BC Cancer Foundation, Sea to Sky Community Services and The Central Okanagan Food Bank.
We want to extend a big thank you to everyone who keeps coming back to the Grimm's tent every year to show your support. We couldn't do this without you!
As our BBQ season comes to a close and we welcome in the colder months we have to say it was a very successful season and we can't wait to be back at it in 2020.
Did you attend any of the four events this year?