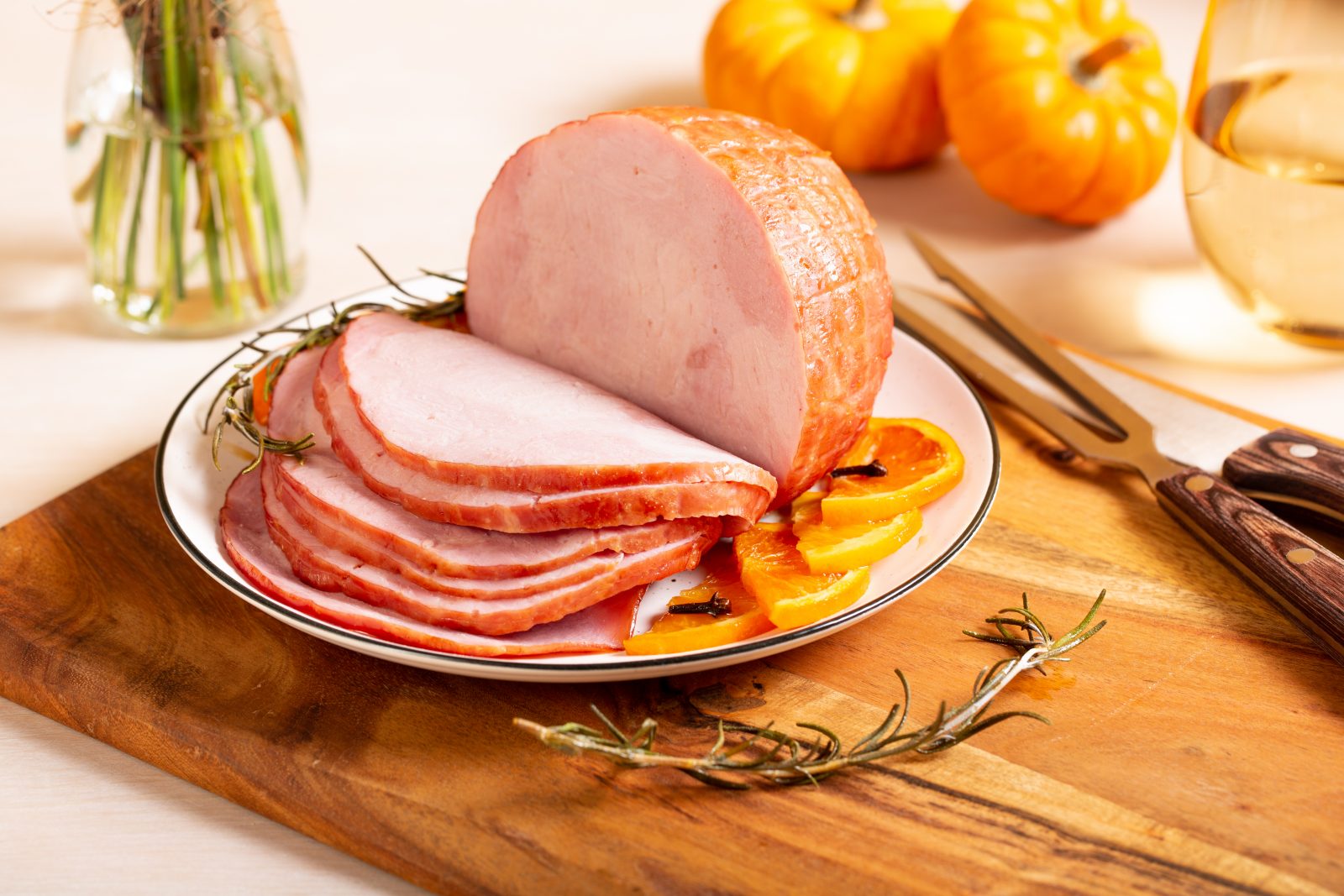 Thanksgiving is not just for Turkey! Especially if you're someone who has multiple dinners throughout the holiday weekends it can get really boring eating the same cookie-cutter meal 2-3 times in a row. Don't worry we're here to help. We've got main dish recipes, sides, and even brunch ideas that will help your meal stand out from all the rest!
Let's start with the most important, the main course.
Cooking Turkey can be a tedious job, not to mention no one really likes sticking their hand inside a bird. Ham is a great lean protein choice that's low in fat, gluten-free and packed with flavour. The wonderful thing about ham is most of the work is already done. We fully cook all of our hams so all that's left is for you to select which delicious flavours you want to glaze your ham with and bring it up to the desired temperature. Viola!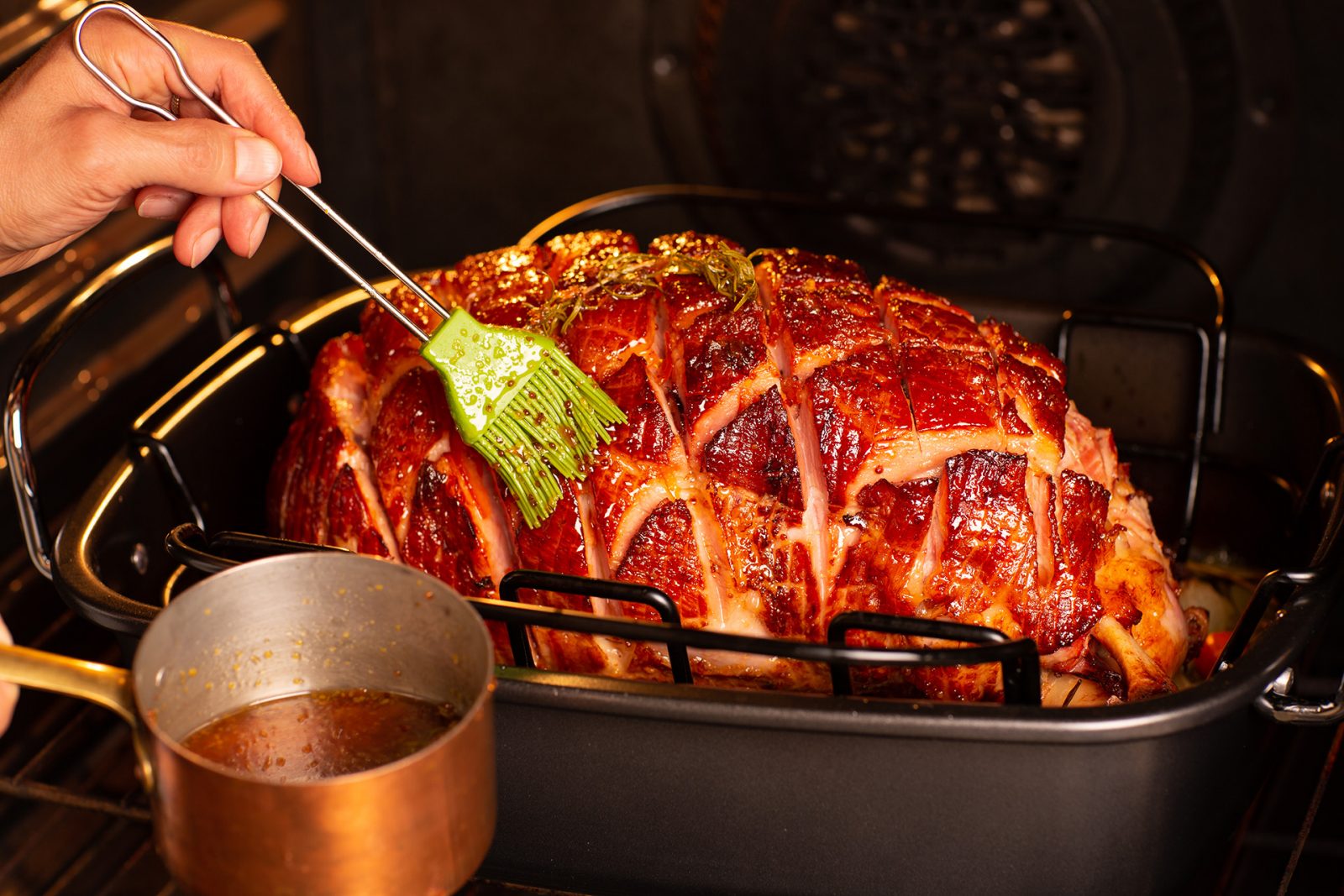 Here are three of our favourite Ham recipes including two brand new ones just in time for this year's holiday season.
Orange Glazed Old Fashioned Ham.
We just dreamed this one up! Juicy orange slices and spicy cloves make for a flavourful dish that's sure to impress.
First you're going to want to let the ham sit out at room temperature for 30 minutes. Easy!
While the ham is resting, preheat your oven to 350.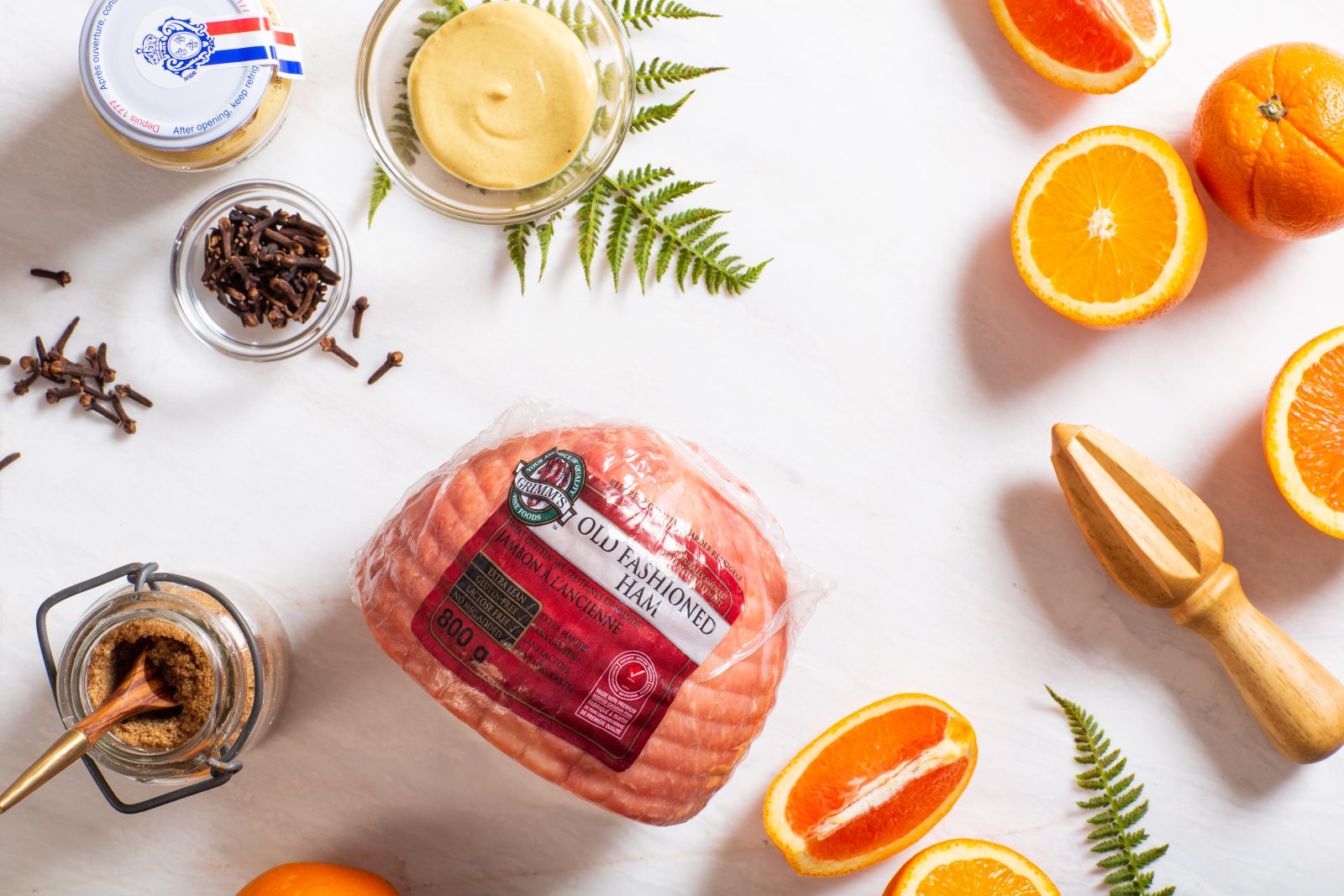 Next wrap the ham in aluminum foil and bake for 35-45 minutes or until the internal temperature reaches 140.
In the meantime, juice 3 oranges and strain, combine the orange juice with sugar & mustard in a small bowl and mix well. Cut the remaining 3 oranges into circular wedges approx. 1/4 inch thick and then cut each circle wedge in half (to create a half-moon shapes)
Take ham out of the oven and bring the oven down to 300ºF.
Remove foil, glaze the ham and decorate with orange slices securing them with cloves.
Bake another 30 mins, glazing with the rest of the marinade every 10 minutes.
Let the ham rest and serve warm.
You're done! SO easy
find the full list of ingredients here.
If oranges aren't your thing our you're looking for a larger meal try our Honey & Maple Ham with Herb Apple Dressing or our Festive Ham with Marmalade Bourbon Glaze.
Opting for a brunch instead of dinner?
Try this beautifully layered Torta Rustica or these simple to make Ham and Cheese Buttermilk Waffles.
& finally, what to do with those left overs!
Festive Ham and Split Pea Soup is a great way to warm up as snow starts to make its appearance in parts of the country or if it's beautiful and sunny, keep things light and refreshing with this Moroccan Eggplant Salad with Old Fashioned Ham and Feta.
Happy Thanksgiving everyone! Enjoy your long weekend.
If you made one of these recipes be sure to let us know in the comments.