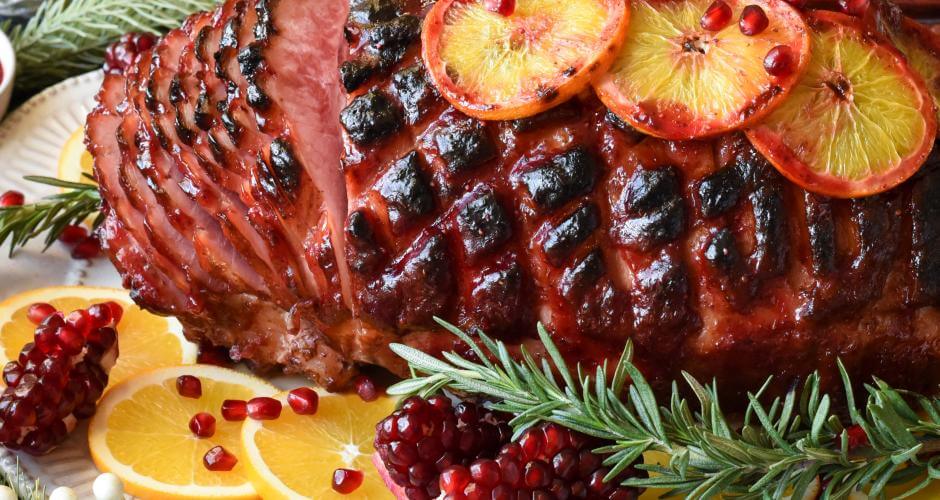 We love all the excitement the holiday season brings! However, every year is seems to creep up on us faster and faster. Where did 2019 go!?
We know life is busy and time flies, so we want to make sure we can do our part to get you as prepared for holiday entertaining as you can be.
If you've been following along for the past few weeks you'll know we just released a brand new holiday themed recipes, from appetizers to mains and everything in between.  We want your meals to stand out during the holiday season so we enlisted the help of food bloggers from all across Canada to create noteworthy dishes to impress your guests.
Here is the round up in order of appearance.
1. Tamarind & Ginger Ham with roasted Brussel Sprouts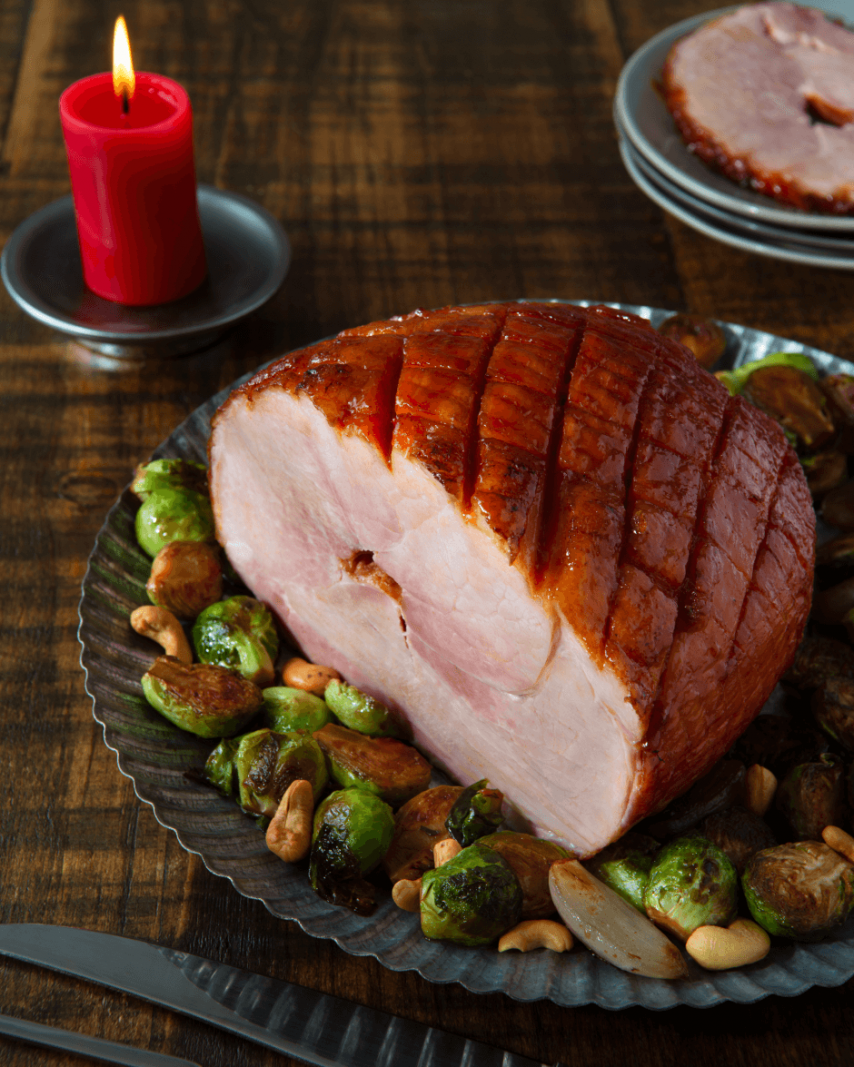 This recipe is made with our Festive Ham ½ and a tangy Asian inspired glaze. Our Festive Ham 1/2's are a great option for a smaller family get together and are available seasonally.
2. Holiday canapés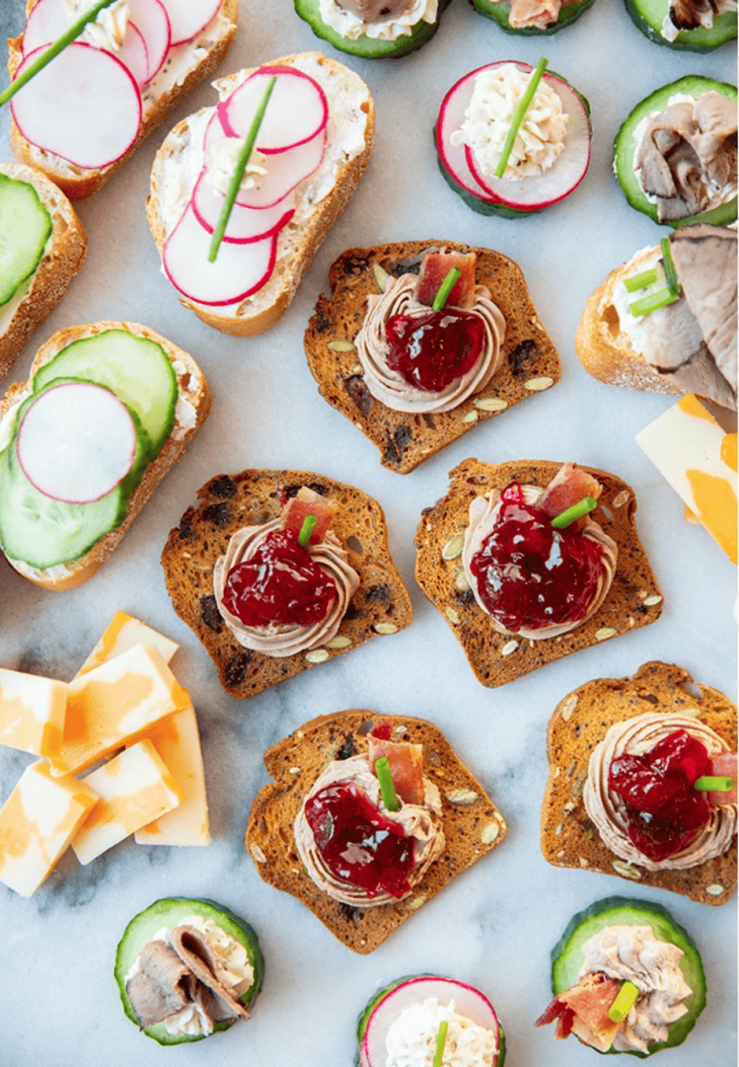 Next, Karlynn Johnston of the Kitchen Magpie created an array of canapés to please a crowd; everything from low carb, liver sausage and even a vegetarian option.
3. Meat and cheese spread
We've worked with @Chezchanelle all throughout 2019 and knew we needed her help to create the perfect holiday wine night setting. She set up a beautiful meat and cheese spread using our Sausage Rings, Bites, Toppers and Cheese paired with crackers, pickles, olives and fruit; so elegant and easy to recreate.
4. Balsamic roasted mushrooms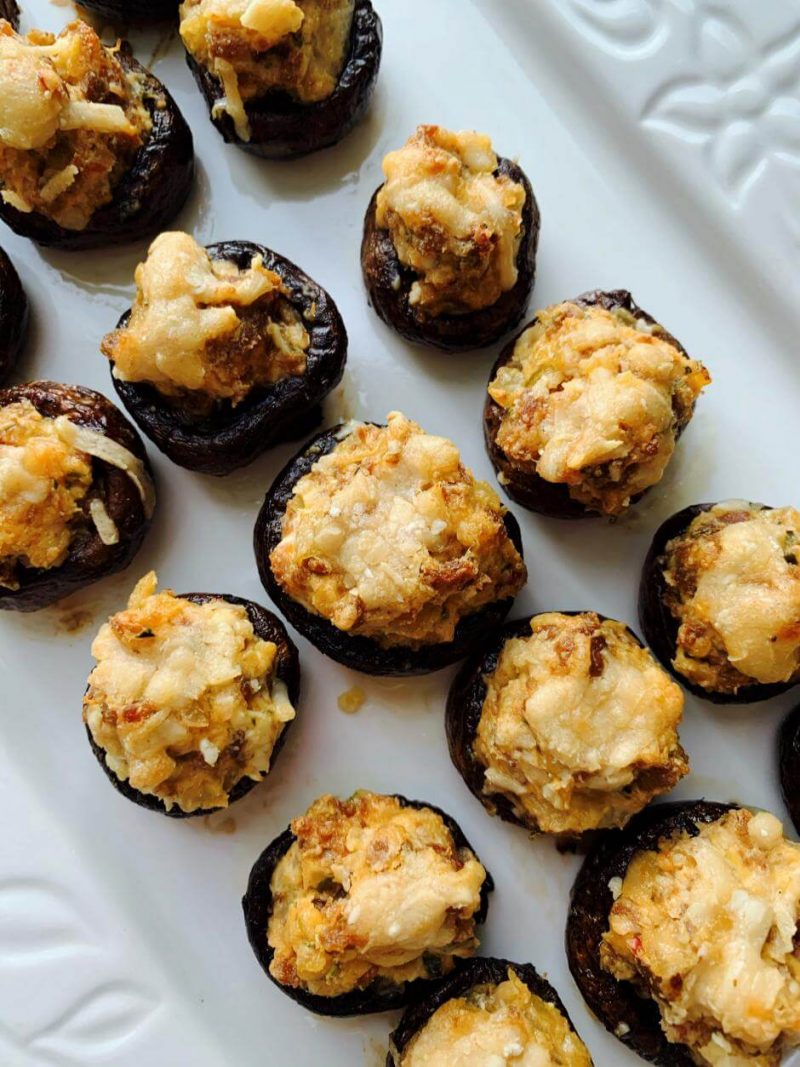 The holidays bring so many different opportunities to try delicious appetizer spreads. @sweetsugarbean used our Spicy Italian Sausage to stuff these balsamic roasted mushrooms with asiago cheese; bite-sized and bursting with so many good flavours.
5. Wild rice and Andouille sausage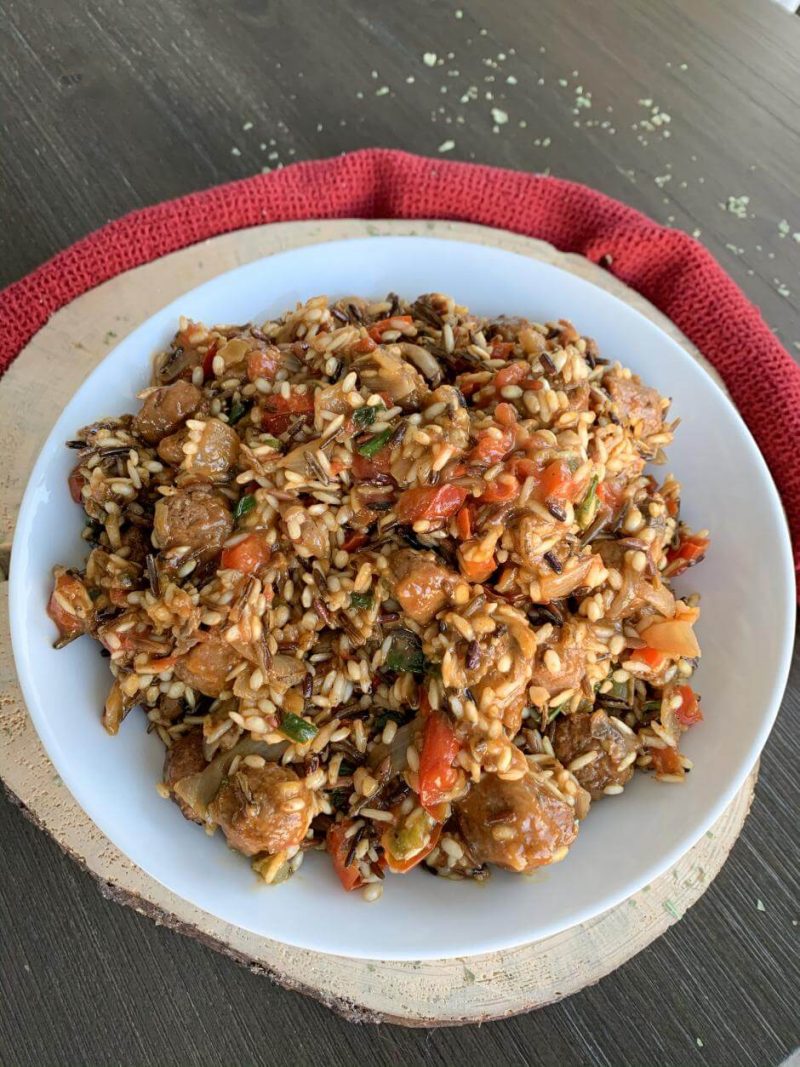 If you're looking for something different to bring for a side to your holiday dinner, this wild rice and Andouille Sausage dish from @hereforthefoodie will hit the spot. It has Cajun inspired flavours and is a completely gluten free alternative to stuffing.
6. Holiday wreath (with chorizo and Manchego)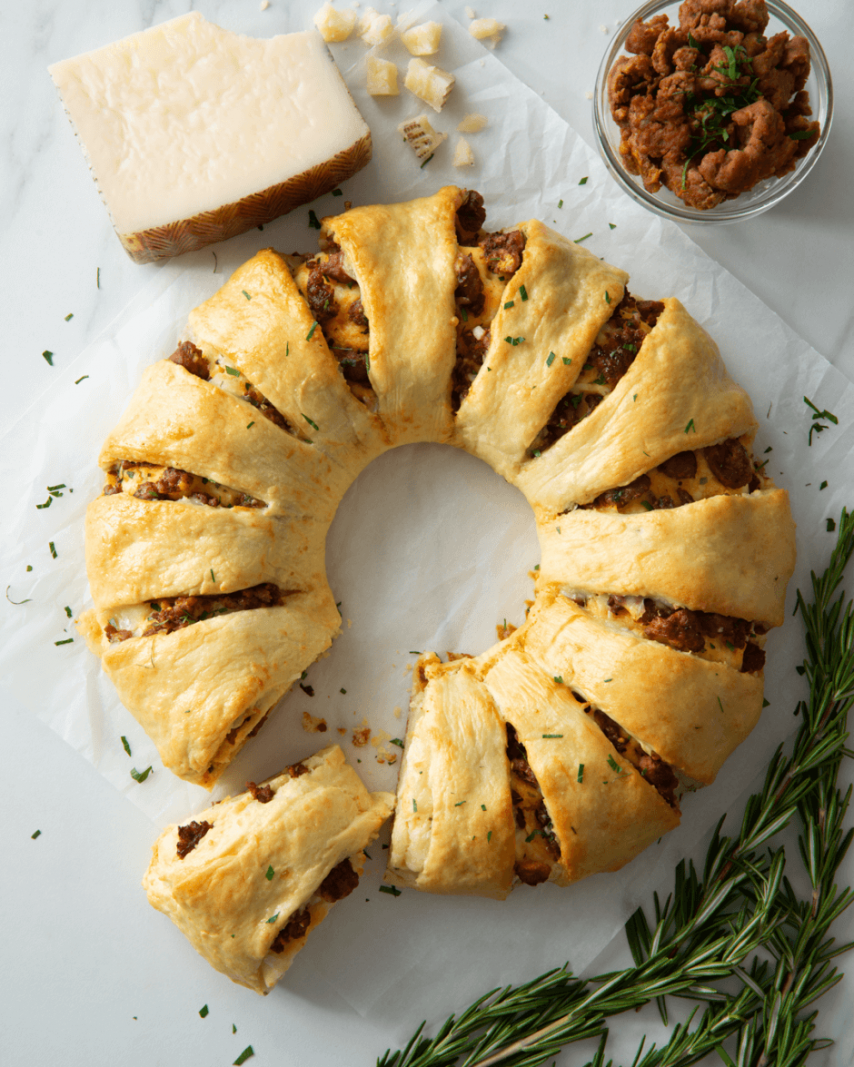 Out of the Grimm's Kitchen comes our next recipe, a savoury brunch item in the shape of a Holiday wreath and stuffed with delicious Chorizo Sausage and creamy Manchego cheese. Set some time aside for this recipe because the dough is homemade, but so worth it.
7. Country Classic Grilled Canapés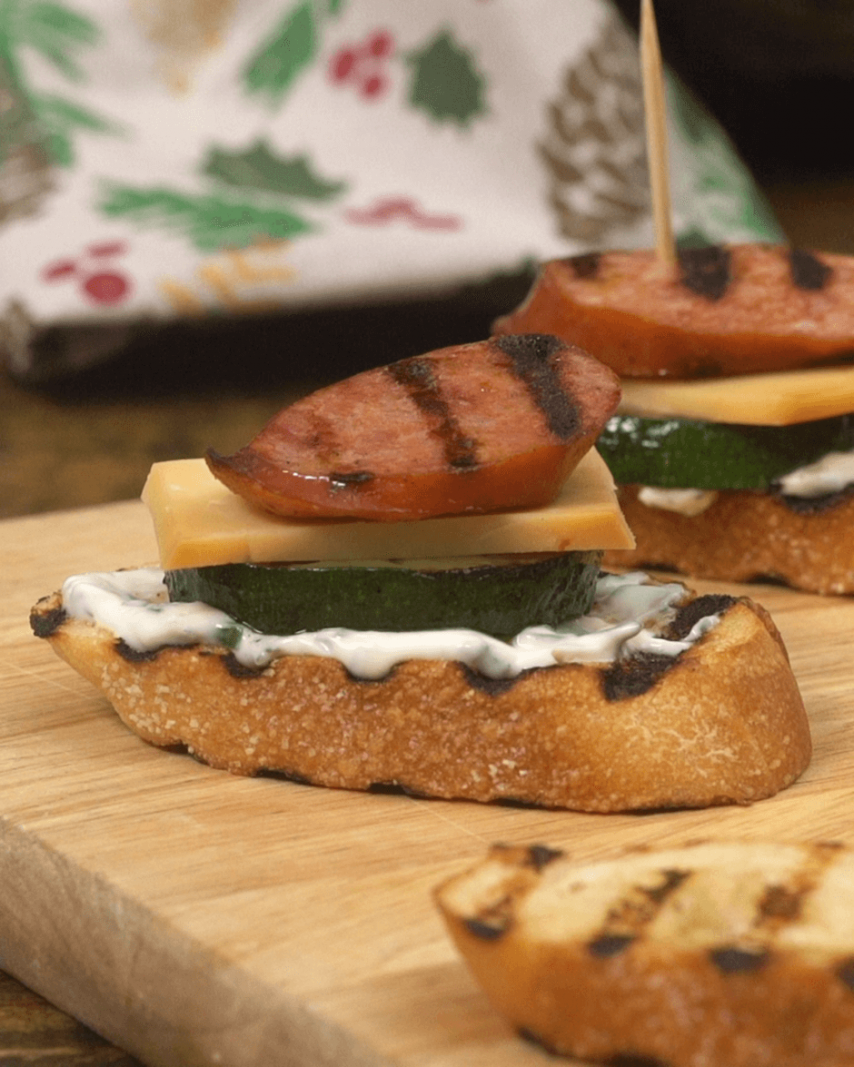 You can never have enough Canapé inspiration. We love to grill so we wanted to add a little of that touch our holiday appetizer offering. Country Classic Grilled Canapés are easy to whip up and sure to impress your guests.
8. Sausage Frittata with peppers and onions
Christmas breakfast should be a few things:
1. Delicious
2. Easy to make.
3. Easy to clean up
@crumbtopbaking provided us with a recipe that is all of that with her Sausage Frittata with Peppers & Onions.
9. Festive Ham with cranberry maple glaze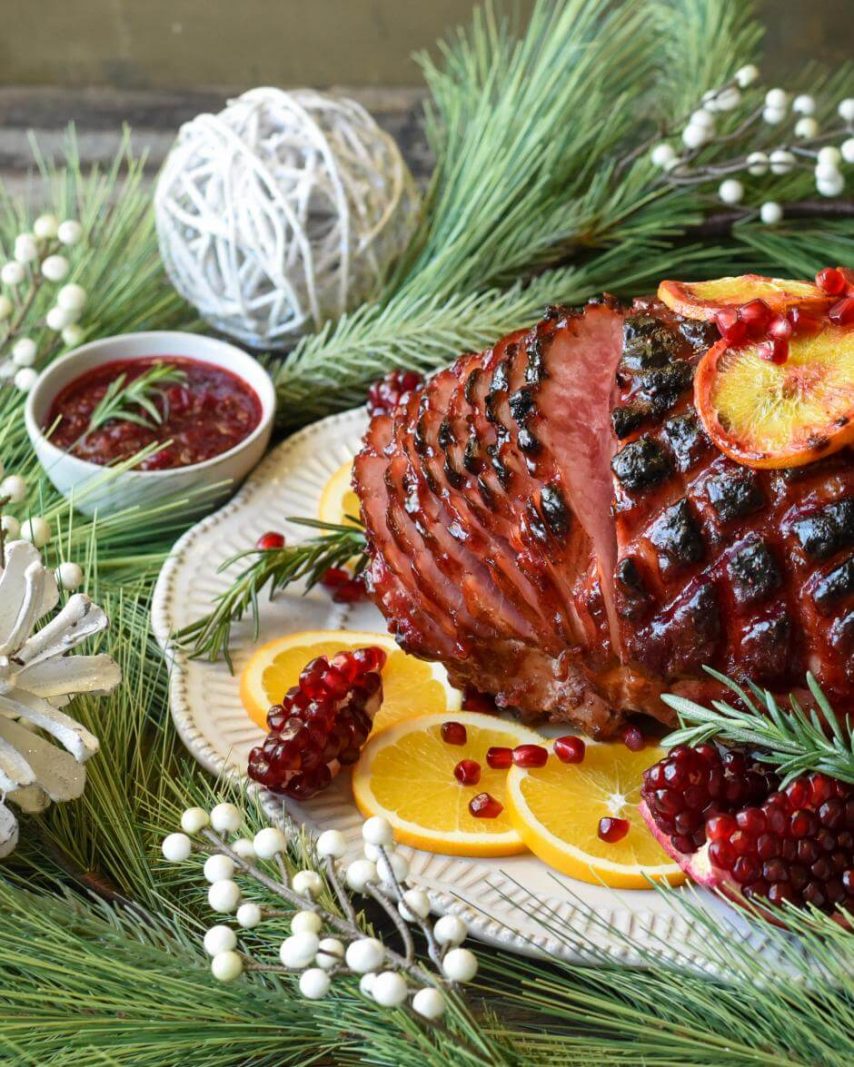 If you're looking for a show stopping main course, fire up the grill and follow along with this recipe from @Zimmysnook.
He takes our ultimate creation, our slow roasted Festive Ham, and grills it with a Cranberry Maple Glaze. We are all for all grilling all year round and this is the perfect example of how to do that.
10. Sausage rolls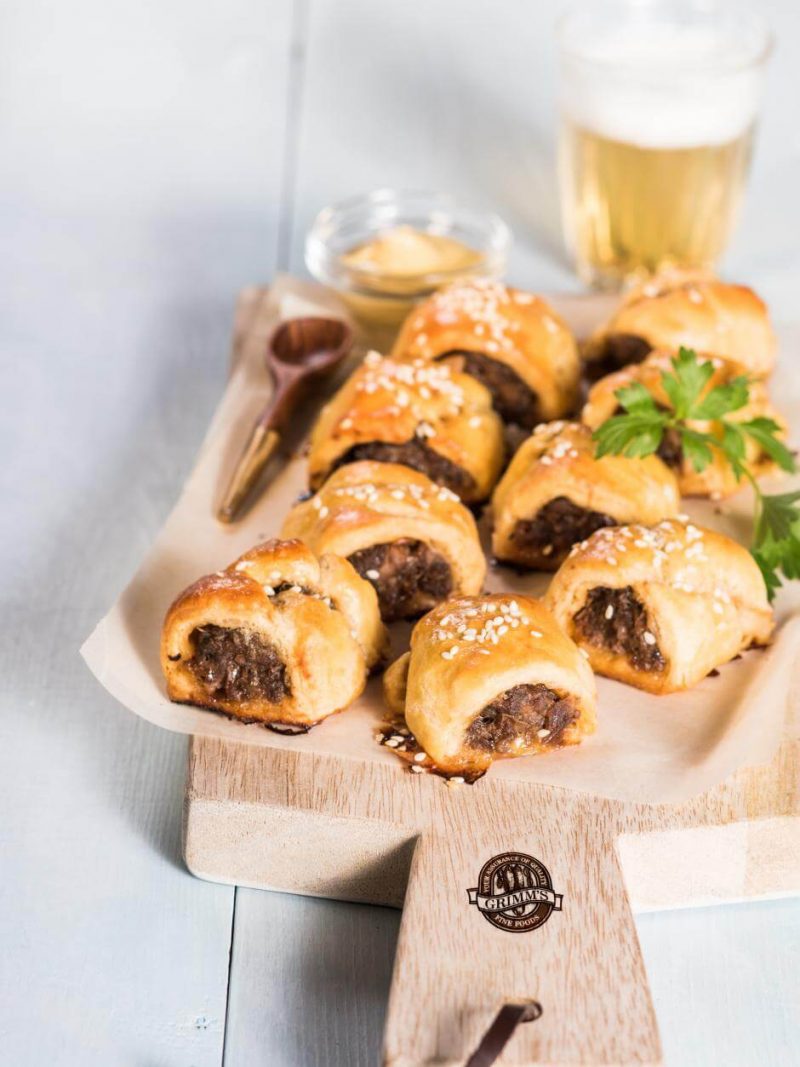 Lastly, we closed out our Holiday recipes with a timeless classic, Sausage Rolls.
Our version is made using our raised without antibiotics Breakfast Sausage, balsamic caramelized onions and herbs. You can't go wrong with this one.
We hope you enjoyed all the recipes and giveaways throughout the past few weeks. Hopefully, we've sparked some inspiration! If you recreate one of the recipes be sure to tag us or the blogger who created the recipe, we'd love to see it! 
If you need a little more inspiration we have lots of other holiday-themed recipes from previous years as well.
Festive Ham with Marmalade Bourbon Glaze
Holiday Stuffing with Country Classic Sausage