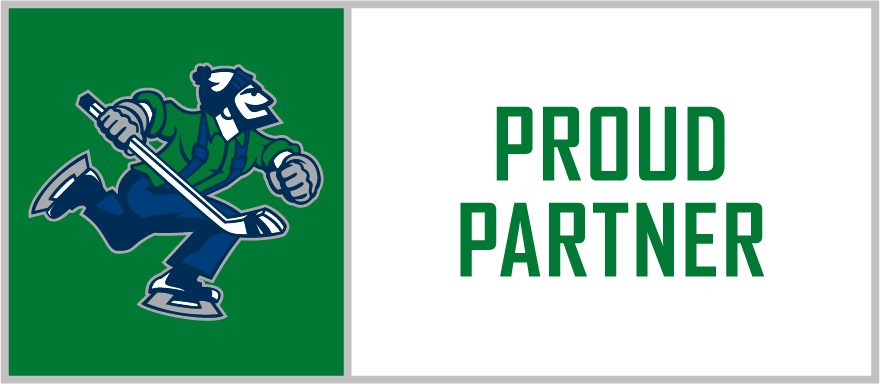 Grimm's Fine Foods is proud to be an official partner of the Abbotsford Canucks hockey team for the 2022-23 season. 
Johnny Canuck takes centre stage in Abbotsford, BC, as the AHL affiliate of the National Hockey League's Vancouver Canucks. They are an unwavering, relentless, and determined team that plays hard and loves to play. It's all about the community and making sure the fans have a great time.
Hockey fans can purchase our Original Sizzlin' Smokies at the Abbotsford Centre Concession and enjoy a chance to win a FREE Smokie Giveaway throughout the season. Get ready to "Dance for your Dinner!" Also, look for the Grimm's Fine Foods team during Fan Appreciation games for more opportunities to try our Sizzlin' Smokies. 
See you at the game!