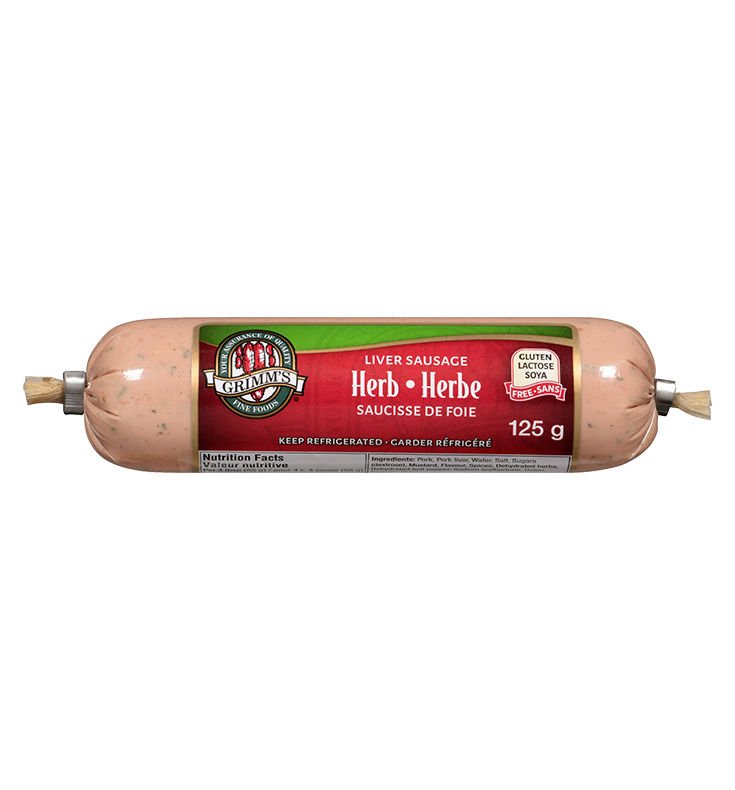 HERB LIVER SAUSAGE
Sausage is where our roots lay, we're proud to let our heritage shine through and offer today's consumer a taste of our old world beginnings. Whether you are cooking breakfast for the family, snacking on cheese and crackers or preparing a delicious pasta recipe, Grimm's Sausages are sure to be a crowd pleaser.
Gluten Free
Lactose Free
Soy Free
No MSG Added
Ingredients & Nutritional Information
INGREDIENTS: PORK, PORK LIVER, WATER, SALT, DEXTROSE, MUSTARD, FLAVOUR, SPICES, DEHYDRATED HERBS, DEHYDRATED BELL PEPPER, SODIUM ERYTHORBATE, ONION, SODIUM NITRITE.