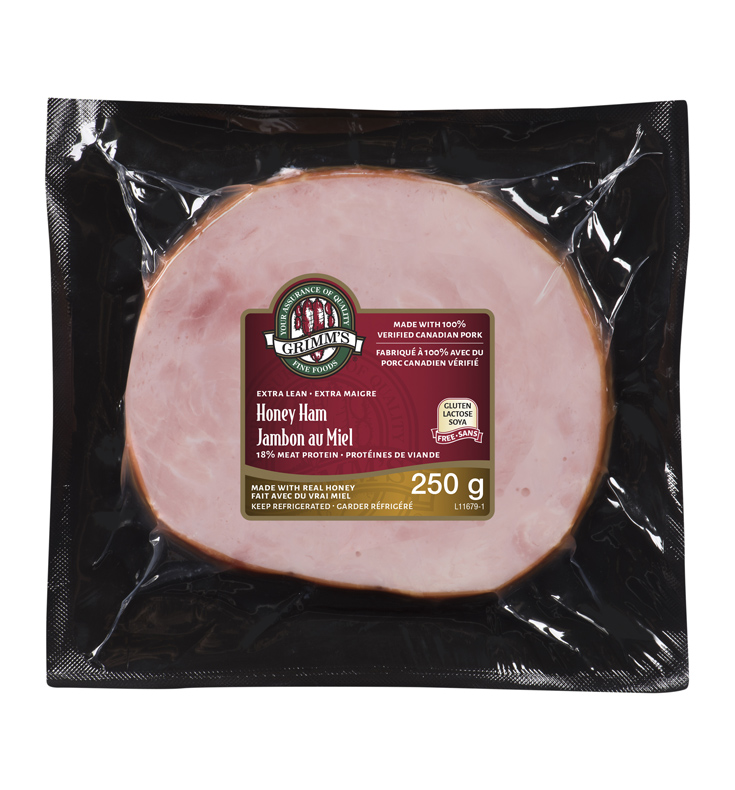 HONEY HAM STEAK
A testament to the time-honoured methods of curing premium cuts of meat. Grimm's Ham & Bacon selections are prepared with exceptional care and traditional methods. Our master butchers begin with 100% Verified Canadian Pork™ to create some of our finest products. Our hams are slowly roasted and naturally smoked locking the flavour in each cut.
Gluten Free
Lactose Free
Soy Free
No MSG Added
EXTRA LEAN
100% Verified Canadian Pork™
MADE WITH REAL HONEY
Ingredients & Nutritional Information
INGREDIENTS: Ham, Water, Sugars (honey dextrose, brown sugar), Salt, Sodium phosphate, Sodium erythorbate, Sodium nitrite, Mustard, Smoke.