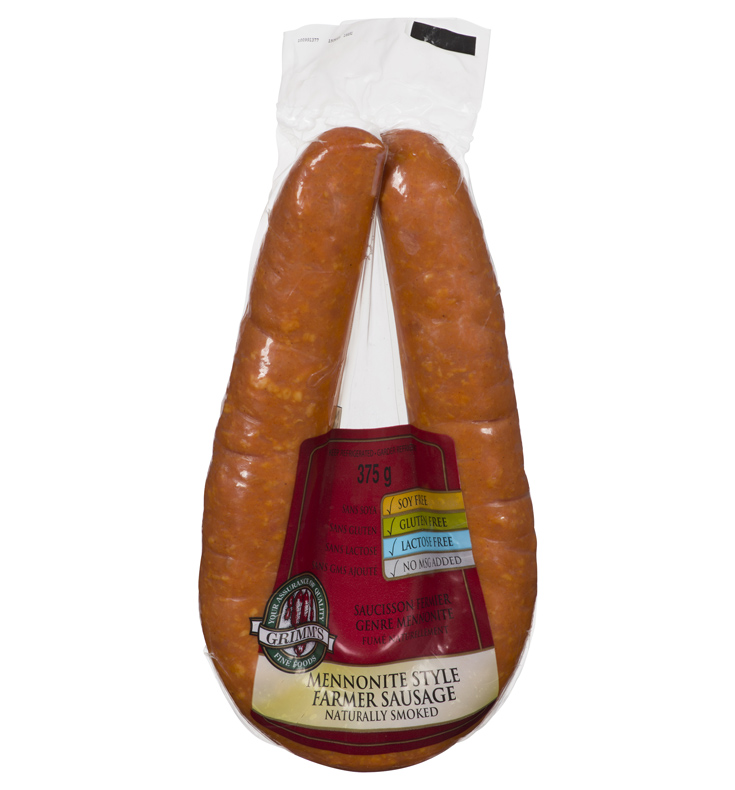 MENNONITE STYLE FARMER SAUSAGE
Sausage is where our roots lay, we're proud to let our heritage shine through and offer today's consumer a taste of our old world beginnings. Whether you are cooking breakfast for the family, snacking on cheese and crackers, or preparing a delicious pasta recipe, Grimm's Sausages are sure to be a crowd-pleaser.
Gluten Free
Lactose Free
Soy Free
No MSG Added
Ingredients & Nutritional Information
INGREDIENTS: Pork, Water, Beef, Salt, Spices, Mustard, Sodium phosphate, Sugars (dextrose), Sodium erythorbate, Sodium nitrite, Smoke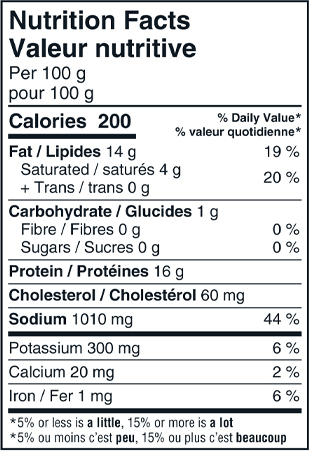 Featured Recipes Grimm's Charcute-Wreath
20 min

Preparation Time

8-10 servings

Servings
Featured Recipes Yakisoba with Mennonite Style Farmer Sausage
Yakisoba anyone? Mennonite Style Sausage, crunchy vegetables, soba noodles, and a sweet and tangy soy sauce.
15 minutes

Preparation Time

15 minutes

Cooking Time

4

Servings
Featured Recipes Gluten-Free Farmer Sausage Citrus Penne
This gluten-free pasta dish is simple to make when you're in a pinch! The light, creamy citrus dressing balances the richness of the sausage and adds a refreshing twist to the meal.
10 minutes

Preparation Time

10 minutes

Cooking Time

6

Servings