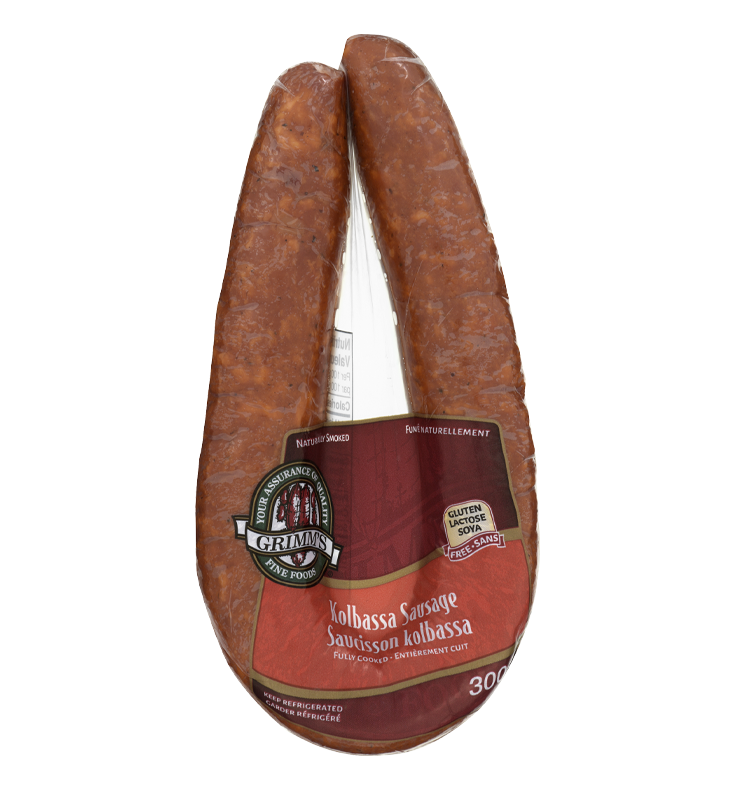 KOLBASSA SAUSAGE
Sausage is where our roots lay, we're proud to let our heritage shine through and offer today's consumer a taste of our old world beginnings. Whether you are cooking breakfast for the family, snacking on cheese and crackers, or preparing a delicious pasta recipe, Grimm's Sausages are sure to be a crowd-pleaser.
Gluten Free
Lactose Free
Soy Free
No MSG Added
Ingredients & Nutritional Information
INGREDIENTS: Pork, Water, Salt, Mustard, Sodium phosphate, Spices, Dehydrated garlic, Sugars (dextrose), Sodium erythorbate, Sodium nitrite, Smoke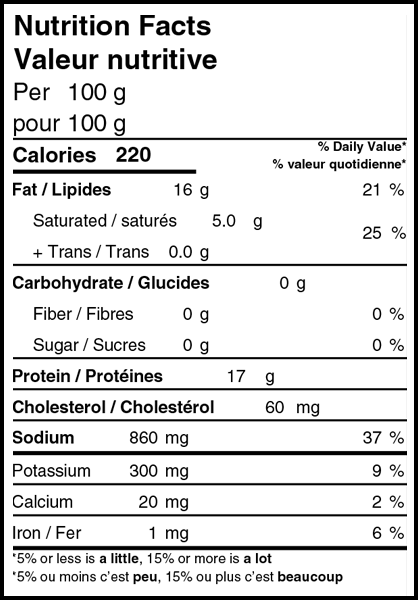 Featured Recipes Grimm's Charcute-Wreath
20 min

Preparation Time

8-10 servings

Servings
Featured Recipes Fully Loaded Kolbassa and Sizzlin Smokies
What's better on the grill than Grimm's Sizzlin' Original Smokies? Try adding in slices of our Kolbassa Sausage along with peppers and red onion. It's unexpected and a meat-lovers dream! @HereForTheFoodie brings her A-game to this mouth-watering recipe.
10 min

Preparation Time

10-15 min

Cooking Time

5+

Servings
Featured Recipes Kolbassa, Kale & White Bean Soup
This hearty simple soup is packed with nutrients and perfect for brisk days. The Kolbasa sausage adds a beautiful depth of flavour to the kale and white beans. The best part is that this healthy soup is ready from start to serve in just over 30 minutes.
5 minutes

Preparation Time

30 minutes

Cooking Time

4

Servings
Featured Recipes Borscht with Kolbassa Sausage
This classic European staple is a versatile dish that lends itself well to using what is on hand in your fridge and pantry. Our version of borscht is made with grated beets, red cabbage and chopped up Kolbassa sausage for a slightly smokey broth. This recipe is very healthy and filled with good-for-you ingredients. We invite you to make it for your family for an easy, hearty, flavourful meal.
20 minutes

Preparation Time

35 minutes

Cooking Time

10-12

Servings