Ingredients
1 Grimm's Canadian Back Bacon round
1 egg 
1 everything bagel (or bagel of your choice)
Roma tomato, sliced 
green pepper, sliced 
red onion, sliced 
1/2 avocado, sliced
1 slice jalapeño havarti cheese
a small bit of creamy cucumber dressing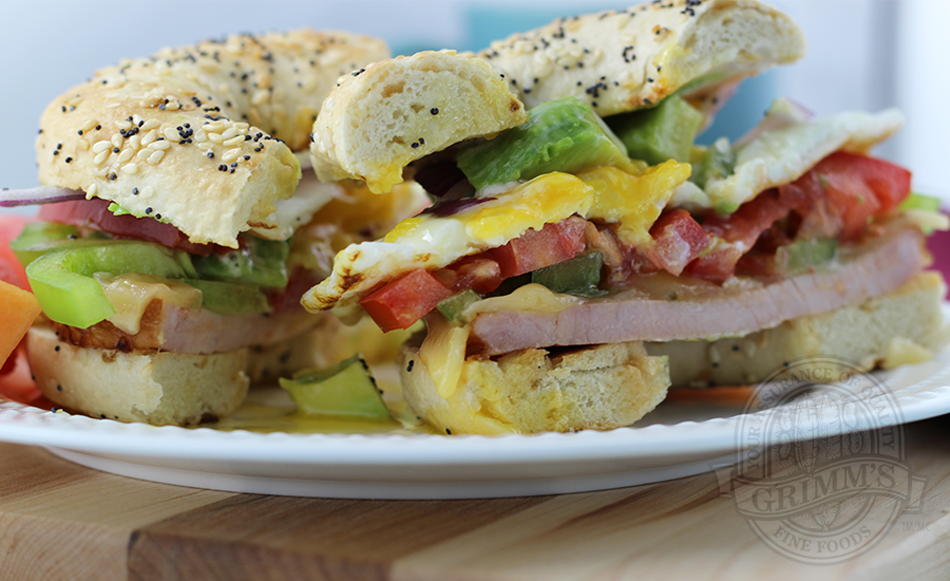 Preparation
Lightly toast bagel.
Fry Canadian Back Bacon on medium heat for 2-3 minutes.
Place Back Bacon on the bottom half of bagel and place cheese on top so it begins to melt.
Layer green pepper, onion and tomato on top of the cheese.
Fry egg in the pan and carefully layer on top.
Carefully place avocado and drizzle with cucumber dressing.
Press the top half of the bagel on the sandwich and cut in half.
Serve with cut-up fruit.