Ingredients
4-5 slices of Grimm's Home Style Roast Beef 
1 kaiser roll
3 slices of tomatoes 
1/4 cup onions (chopped)
handful of arugula 
1 tsp dijon mustard 
1 tbsp horseradish 
1 tbsp mayo 
1/2 tsp olive oil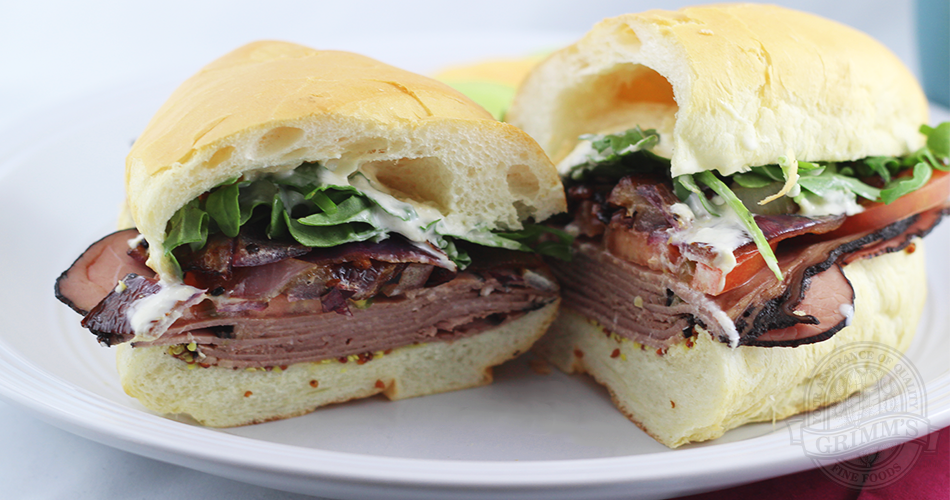 Preparation
Chop onions and slice tomatoes.
Fry onions in a pan until golden brown.
In a small dish mix together horseradish, mayo, and olive oil.
Spread dijon on one half of roll.
Place Home Style Roast Beef and tomatoes on top of dijon.
Layer onions and arugula.
Drizzle with horseradish mayo & press roll together.
Serve with fruit, salad or soup.