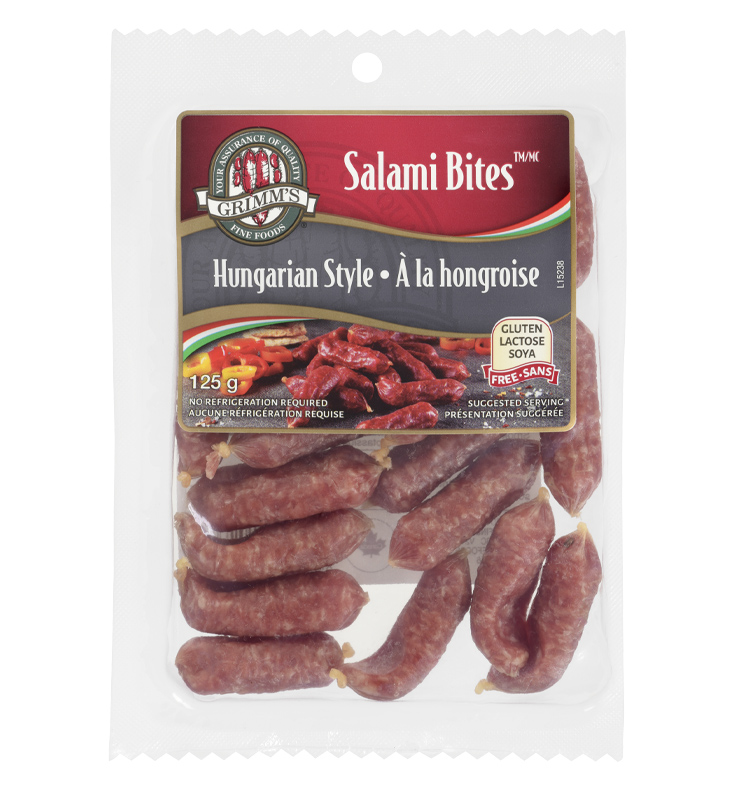 Hungarian Style Salami Bites™
This dry Hungarian-style salami has a delicate aroma and savoury taste. It is a perfect on-the-go, high-protein snack and a great addition to any charcuterie board.
Gluten-Free
Lactose-Free
No Refrigeration Required
Ingredients & Nutritional Information
INGREDIENTS: Pork, Salt, Sugars (dextrose), Spices, Mustard, Garlic, Bacterial culture, Sodium nitrite, Smoke.