Landjäger Salami Bites™
This traditional German Landjäger has a mild but distinct flavour. It has a firm, dry texture and is seasoned with a blend of spices and coriander. 
Gluten-Free
Lactose-Free
No Refrigeration Required
Ingredients & Nutritional Information
INGREDIENTS: Pork, Salt, Spices, Sugars (dextrose), Sodium ascorbate, Garlic, Bacterial culture, Sodium nitrite, Spice extracts, Mustard, Smoke.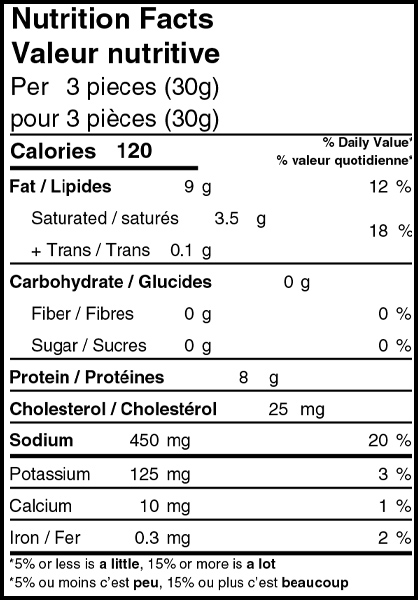 Featured Recipes Bruschetta with Landjäger Salami Bites
Our traditional-style German Landjäger Salami Bites are perfect for creating an easy and tasty weekend appy. @Cafebynat brings together the flavours of Landjäger, tomato and basil in this delicious and fresh Bruschetta.
15 min

Preparation Time

10

Cooking Time

6

Servings