Renee Kohlman of sweetsugarbean uses our Spicy Italian Sausage to stuff mushrooms in this irresistible gluten-free appetizer that's perfect for your next soiree.
Ingredients
3 Grimm's Spicy Italian Sausages
20 large mushrooms
3 tbsp olive oil
3 tbsp balsamic vinegar
salt and pepper
2 tsp fresh rosemary, finely chopped
1 tsp dried fennel seed
1/2 onion, diced small
2 garlic cloves, minced
120 g cream cheese
1/2 cup Asiago cheese, grated (plus some for topping)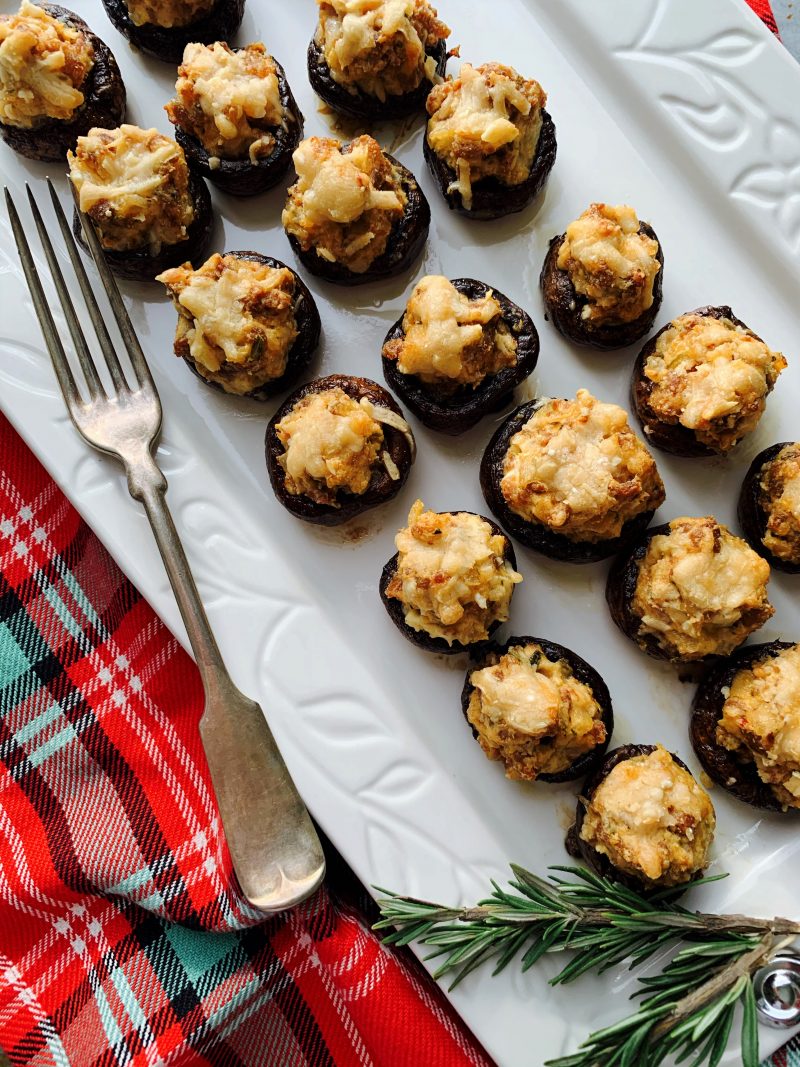 Preparation
Clean the mushrooms with a damp paper towel and remove the stems.
In a large bowl, toss the mushrooms with the olive oil, balsamic vinegar and generous pinches of salt and pepper. Place onto a parchment-lined baking sheet and roast in a preheated 375°F oven for about 30 minutes. Stir once or twice, flipping the mushrooms over in the final moments so that the juices drain out. Remove from the oven.
Meanwhile, in a large skillet over medium high heat, squeeze the sausage meat out of the casings and cook until no longer pink, breaking it apart with the back of a spoon. You want it fairly crumbly and in small pieces. Stir in onions, garlic and spices, and cook a few minutes longer, until onion is softened. Scrape up any brown bits from the bottom of the skillet.
Remove from heat and place into a bowl, along with the cheeses (save some of the Asiago for topping). Stir well to combine (don't be afraid to use your hands).
Take a tsp and fill each mushroom cap so that it is quite full. Sprinkle with remaining Asiago. Bake at 375°F for about 30-35 minutes, until golden. It can easily be doubled if feeding a large crowd.