Prepping for game day? Ran out of time to put something together for that pot-luck tonight? This Pepperoni Cheese Ball from hereforthefoodie is easy to make and a delicious blend of spicy and creamy.
Ingredients
2-3 Grimm's Hot Pepperoni, sliced into small pieces
454 g light cream cheese
2 cups sharp cheddar cheese, shredded
2-3 green onions, chopped
1 tsp oregano
1 tsp paprika
1 tsp garlic powder
salt and pepper to taste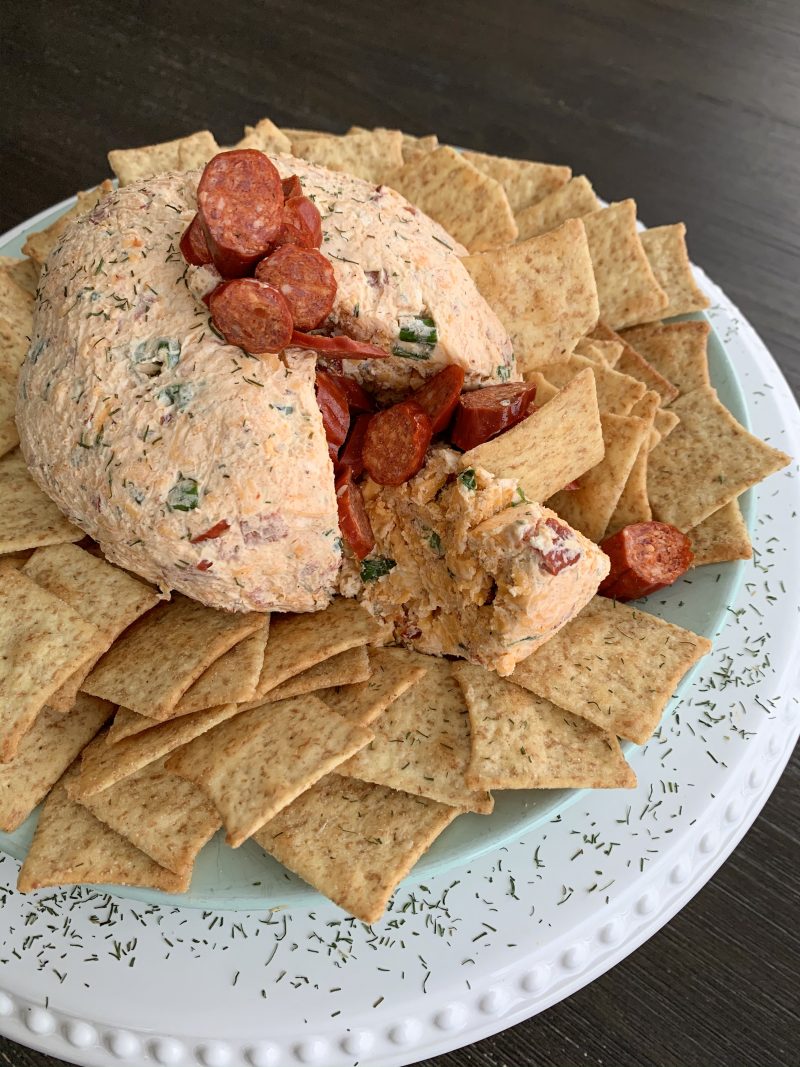 Preparation
In a large bowl, soften cream cheese until smooth. Add remaining ingredients to a bowl and mix well.
Prepare mixture into a ball and wrap with plastic wrap to shape into cheeseball, refrigerate for 1 hour, until firm. Serve with crackers or your choice of vegetables.