What's better on the grill than Grimm's Sizzlin' Original Smokies? Try adding in slices of our Kolbassa Sausage along with peppers and red onion. It's unexpected and a meat-lovers dream! @HereForTheFoodie brings her A-game to this mouth-watering recipe.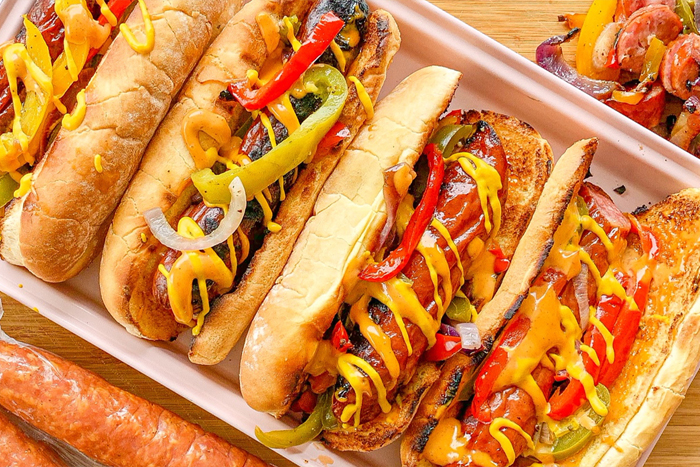 Ingredients
1 Package of Grimm's Sizzlin Original Smokies
1 Grimm's Kolbassa Sausage Ring
Hot Dog/Smokie Buns of your choice
Green Pepper Sliced Finely 
1 Red Pepper Sliced Finely 
1 Yellow Pepper Sliced Finely 
1 Chopped Red Onion 
Season with Salt + Pepper and Olive Oil
Optional Condiments: Chipotle Mayo, Mustard, and whatever else you like!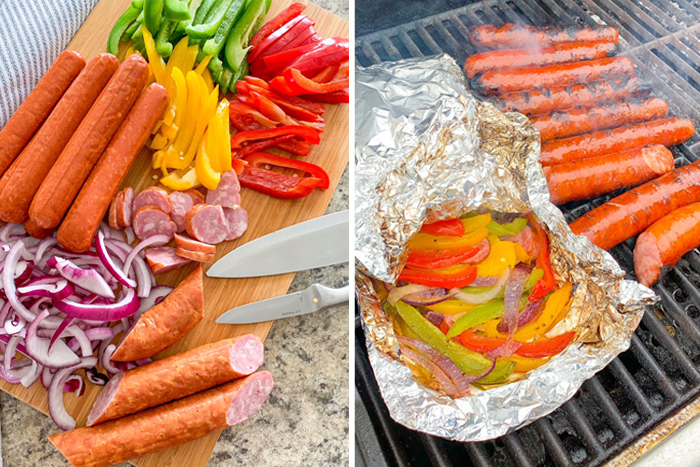 Preparation
Wrap veggies in tin foil and grill for 10-15 min on the BBQ at 500 Degrees Fahrenheit.
Slice your Grimm's Kolbassa to smokie-sized portions, then grill the sausage pieces and Sizzlin' Original Smokies.
Dress buns with your roasted veggies and choice of condiments