Our Bavarian Smokies are a perfect complement to flavours of the tangy pickled beets, rich Parmesan cheese, and mildly spicy tasting arugula lettuce. Served on a fresh baguette and perfect for any occasion.
Ingredients
1 pkg Grimm's Original Bavarian Smokies
1 cup arugula lettuce, loosely packed
1 cup pickled beets, diced
1/3 cup parmesan cheese, shaved
1 medium red onion, finely sliced
garlic aioli or ranch dressing
black pepper to taste
2-3 baguettes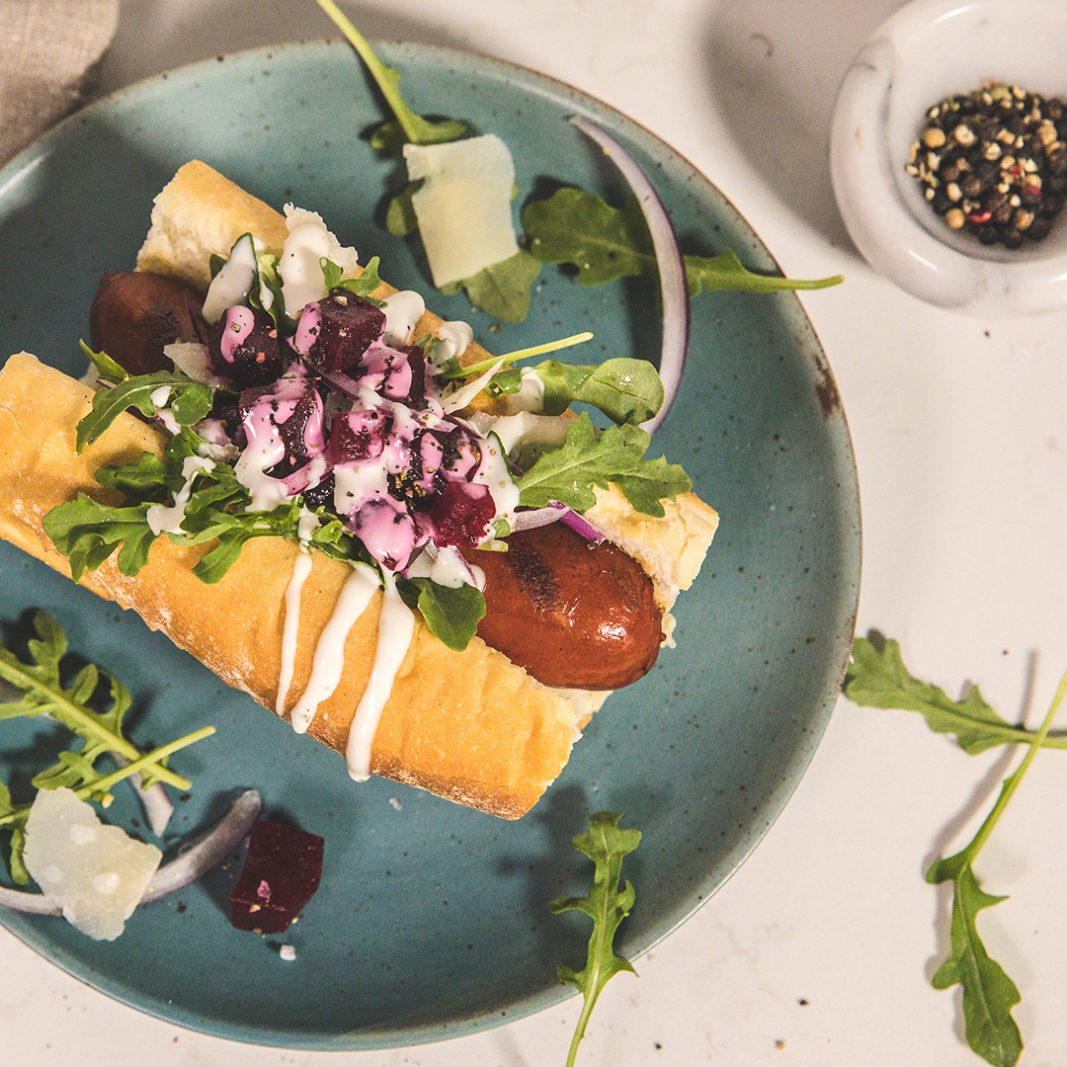 Preparation
Grill Bavarian Smokies on BBQ.
Slice the red onion and dice the pickled beets. Cut the baguettes to size and then in half lengthwise.
Place the Bavarian Smokie on the baguette, then add the red onions, pickled beets, arugula lettuce, parmesan cheese, and garnish with garlic aioli or ranch dressing.
Season with black pepper to taste, and enjoy!