Ingredients
1 pkg Grimm's Honey Ham 
Your favourite bread (use a gluten-free option to make celiac friendly)
sliced Swiss cheese
sliced havarti 
eggs 
milk 
pesto sauce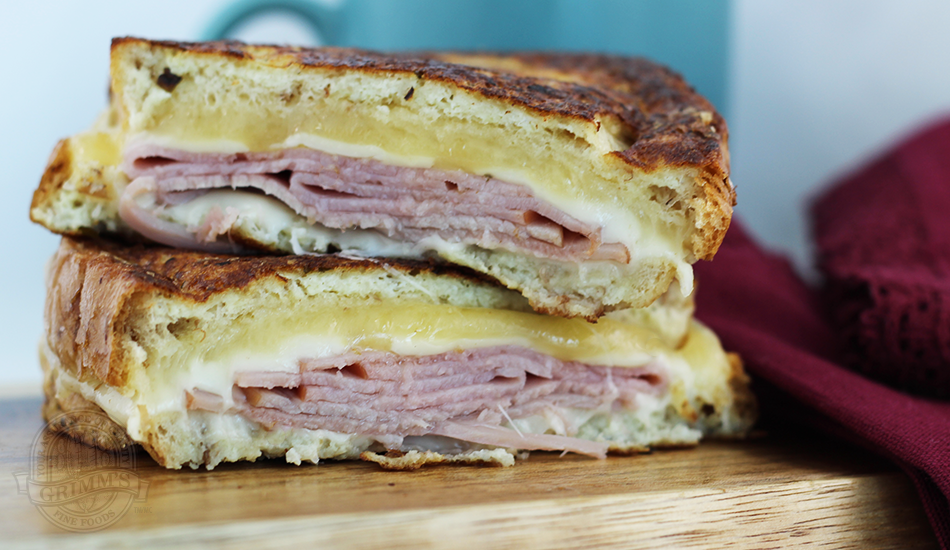 Preparation
Heat greased frying pan on medium low heat 
In a small bowl crack 2 eggs, add a splash of milk, and a spoonful of pesto sauce. Whisk. 
Dip the first piece of bread into the egg batter and place it in the frying pan. 
Layer havarti, Swiss, and Honey Ham and let melt slightly. 
Dip the second piece of bread in batter and place it on top of the cheese in the pan.
Flip. 
Remove from pan when the cheese is melted and both sides of bread are golden brown.
Cut in half and serve with fruit or a nice warm bowl of soup!