Ingredients
60 g Grimm's Smoked Turkey Breast
2 slices of gluten-free bread
4 slices of brie cheese
1/2 avocado 
mayo 
whole berry cranberry sauce 
spinach 
black pepper
butter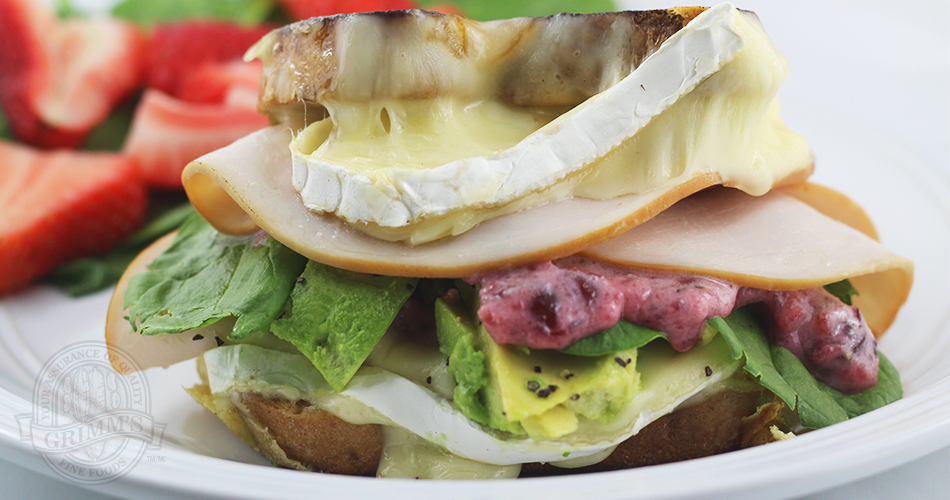 Preparation
Preheat a skillet on medium heat.
Mix cranberry sauce and mayo together in a small bowl.
Butter the outsides of two pieces of bread and put in skillet.
Slice brie and place on bread.
Wait for brie to melt over the edges of the bread, be careful not to burn the bread.
Place 2-3 slices of Smoked Turkey on top of the brie.
Take out of the skillet.
Place avocado and spinach on one side of bread.
Spread cranberry mayo on the other.
Press together.
Serve with salad or soup.