No barbecue is complete without having the best appetizers for your guests to munch on while you grill.
Chanelle Saks brings us these Turkey Pepperoni Skewers with Truffle Honey Aioli…delicious and easy appies to please a crowd!.
Ingredients
For the skewers
• 1 pkg Grimm's Lean Turkey Pepperoni (375 g)
• 3 apples, cut into 4-6 pieces
• 100 g-150 g mature white cheddar cheese, cut into 1/2 inch triangles
• 1 pkg wood skewers
For the aioli
• 2 tbsp liquid honey
• 1 tbsp white truffle oil + a drop for drizzling
• 1 tbsp dijon mustard
• 1/2 cup real mayonnaise
• 1/4 tsp kosher salt
• garnish: 1 tsp chopped parsley and edible flowers such as viola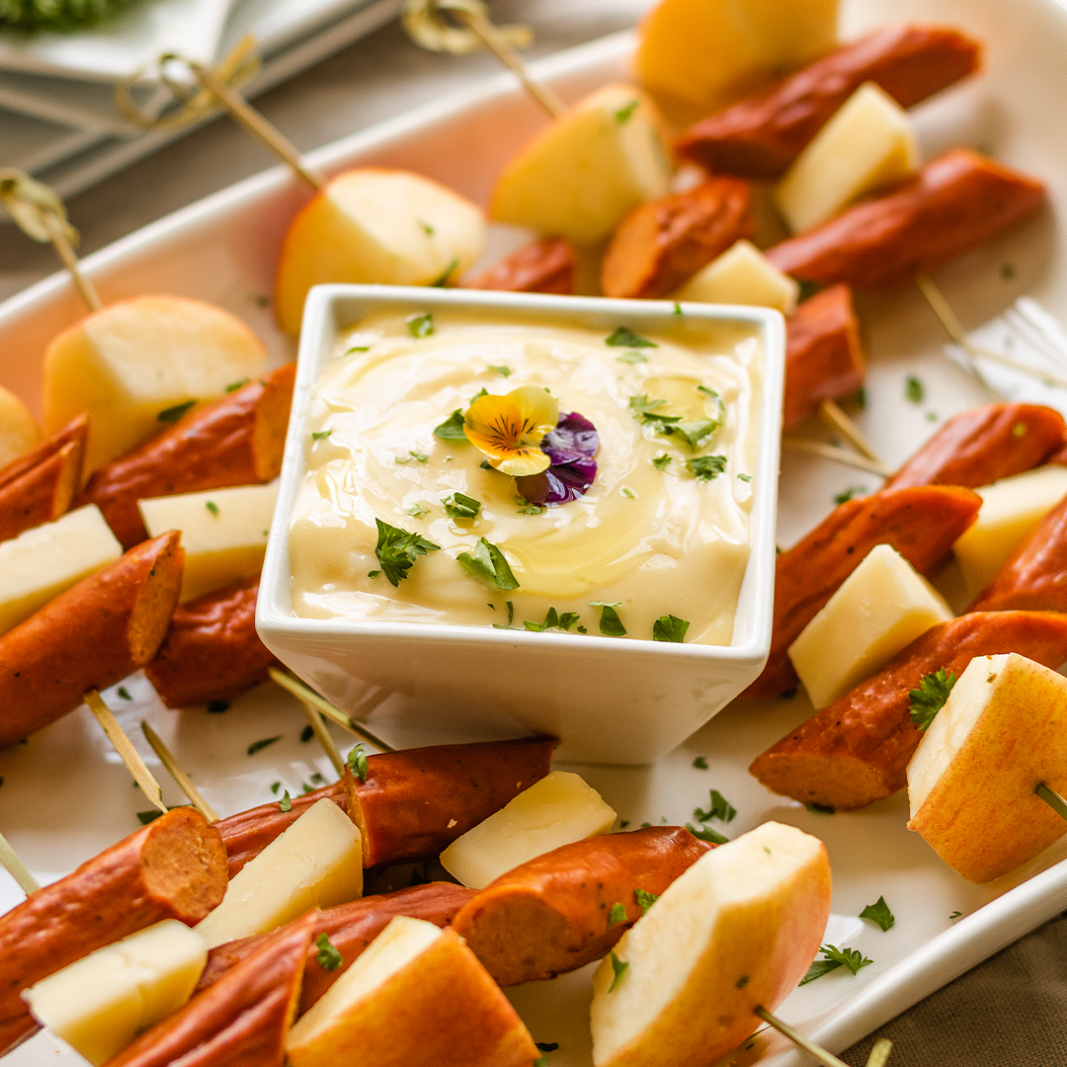 Preparation
In a small bowl, combine the honey, truffle oil, dijon, mayonnaise, and salt and mix until well combined. Transfer to a serving dish, cover and let chill in the refrigerator while you assemble the skewers.
Cut each Turkey Pepperoni into three angled slices. Slice cheese into triangles and core and cut each apple into 4-6 pieces (depending on the size of the apple).
On each skewer, carefully arrange a slice of apple, a slice of pepperoni, a cheese triangle, and one more slice of pepperoni.
Remove aioli from the refrigerator and drizzle with a touch of truffle oil. Top the entire platter with chopped parsley and edible flowers for visual appeal!