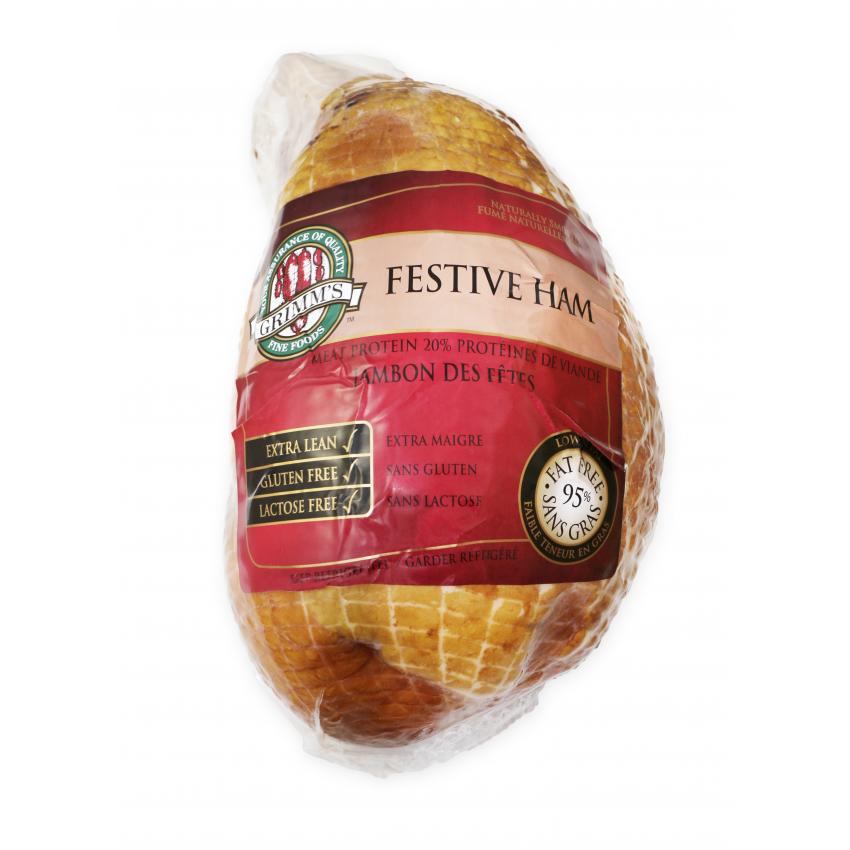 FESTIVE HAM
A testament to the time honoured methods of curing premium cuts of meat. Grimm's Ham & Bacon selections are prepared with exceptional care and traditional methods. Our master butchers begin with 100% Verified Canadian Pork™ to create some of our finest products. Our hams are slowly roasted and naturally smoked locking the flavour in each cut.
Gluten Free
Lactose Free
Soy Free
No MSG Added
EXTRA LEAN
Ingredients & Nutritional Information
INGREDIENTS: HAM, WATER, SALT, DEXTROSE, SODIUM PHOSPHATE, SODIUM ERYTHORBATE, SODIUM NITRITE, MUSTARD, SMOKE.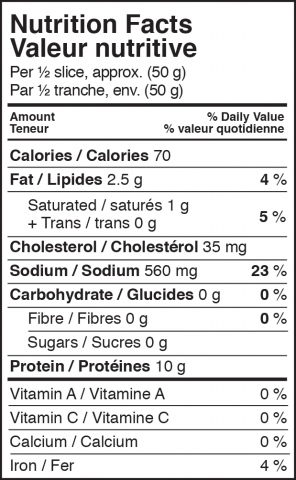 Featured Recipes Grilled Festive Ham with Cranberry Maple Glaze
You'll need to fire up the grill for this one. Toronto food blogger and barbeque aficionado, James Synowicki (zimmysnook), takes our Festive Ham to the grill with a mouth-watering cranberry maple glaze.
1 hour

Preparation Time

4 hours

Cooking Time

8-10

Servings
Featured Recipes Grimm's Festive Ham with Marmalade Bourbon Glaze
This juicy holiday ham will be the centerpiece of the family festive feast.
30 minutes

Preparation Time

3 Hours

Cooking Time

8-10

Servings
Featured Recipes Festive Ham & Split Pea Soup
Wondering what to do with holiday leftovers? Our Festive Ham and Split Pea Soup uses the shank bone and leftover meat from our Festive Ham to make a mouth-watering, hearty pot filled with goodness. This recipe is gluten & dairy-free!
25 minutes

Preparation Time

3.5 Hours

Cooking Time

8-10

Servings
Featured Recipes Festive Ham & Sweet Potato Soup
If you recently had a ham dinner and are looking for a way to repurpose your leftovers, this recipe might just do the trick. We whipped up this healthy soup with leftover Festive Ham and items found in most homes. It's quick, simple, and warms you on a cold winter day. As a bonus, this soup is perfect for those eating paleo, gluten-free, and dairy-free diets.
5 minutes

Preparation Time

20 minutes

Cooking Time

6

Servings