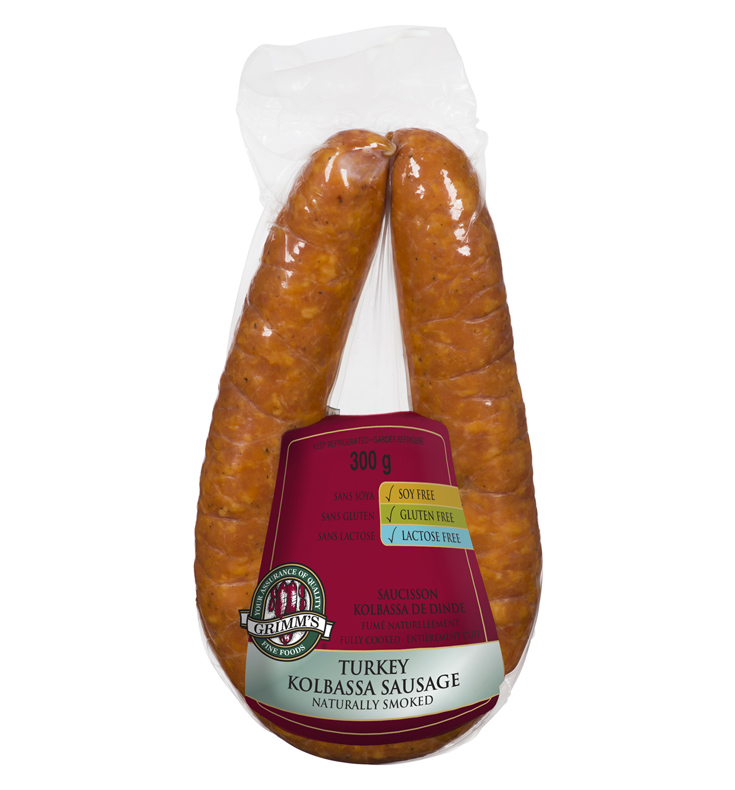 TURKEY KOLBASSA SAUSAGE
Sausage is where our roots lay, we're proud to let our heritage shine through and offer today's consumer a taste of our old world beginnings. Whether you are cooking breakfast for the family, snacking on cheese and crackers, or preparing a delicious pasta recipe, Grimm's Sausages are sure to be a crowd-pleaser.
Gluten Free
Lactose Free
Soy Free
Ingredients & Nutritional Information
INGREDIENTS: Turkey, Water, Salt, Mustard, Sodium phosphate, Spices, Dehydrated garlic, Sugars (dextrose), Sodium erythorbate, Sodium nitrite, Smoke, Pork natural casing.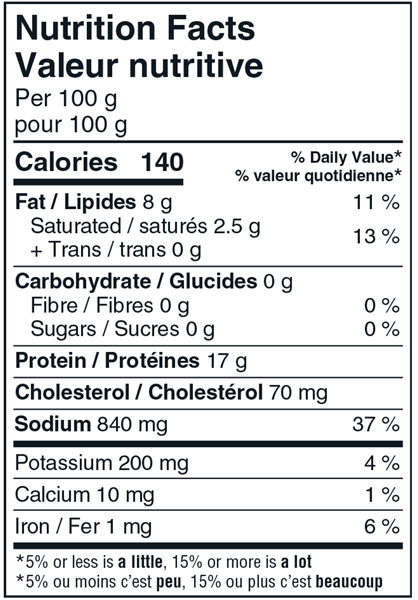 Featured Recipes Turkey Kolbassa Power Bowl
Enjoy the flavours of Korea with this quick and easy Turkey Kolbassa Power Bowl recipe by Jen Shrubsole, @naturally.nu.
15 min

Preparation Time

15 min

Cooking Time

4

Servings
Featured Recipes Turkey Kolbassa Kabobs
The key to a cozy Holiday canapé is to make it so you can eat with one hand. Why? So you can grab two, obviously!! Enjoy this easy and festive Kabob recipe from Michael Varga @VargaCooks 🎄🎁 Happy Holidays!
10 min

Preparation Time

0 min

Cooking Time

8-12

Servings