In charge of bringing a side to your holiday dinner? This Andouille Sausage Wild Rice by hereforthefoodie is bursting with southern flavours and pops of holiday colour from the red and green peppers.
Ingredients
1 pkg Grimm's Andouille Sausage (casings removed)
1 cup wild rice
2 cups bone broth
1/2 cup grape tomatoes
1/2 red pepper, chopped
1/2 green pepper, chopped
1/2 white onion
1 tsp garlic, minced
4-5 mushrooms, chopped
1 tbsp paprika
1 tsp oregano
salt and pepper to taste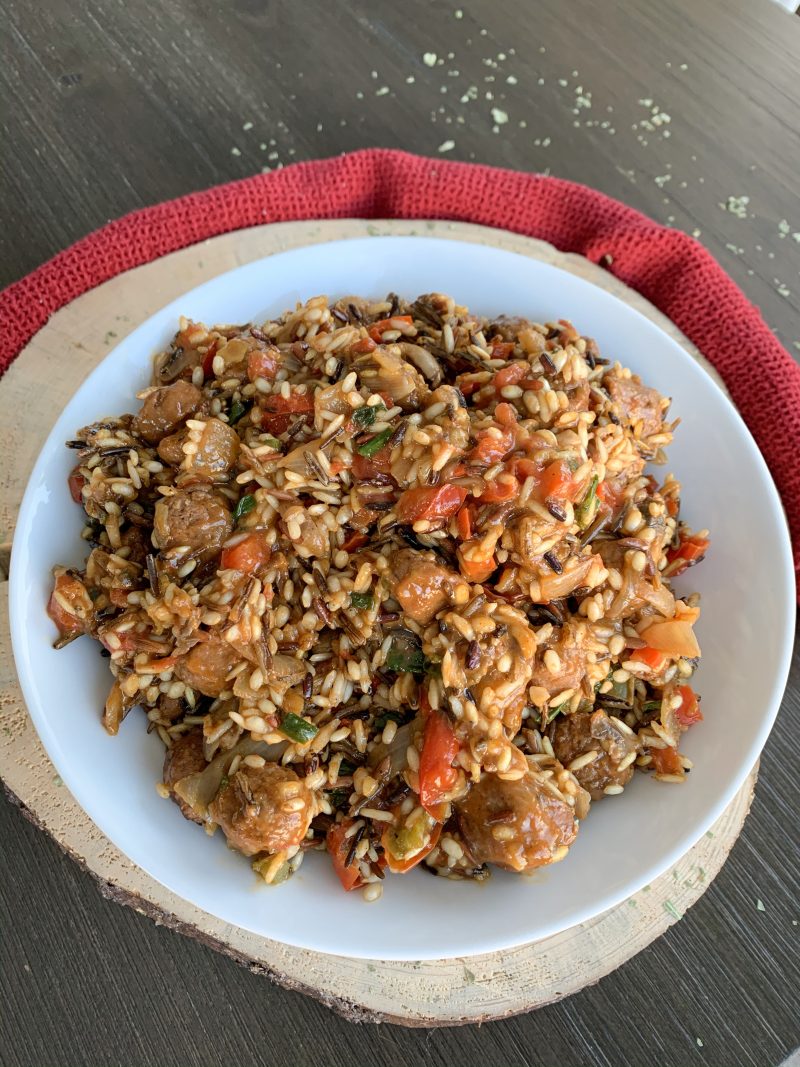 Preparation
Remove the casings from Andouille Sausage and chop.
Chop garlic, onions. peppers, and mushroom.
In a large pan heated over low medium heat, add garlic, onions, peppers, and mushrooms browning until fragrant and slightly softened.
Add chopped Andouille Sausage to the mixture and cook for 3-4 minutes.
Add bone broth, wild rice and tomatoes, simmer for 10-15 minutes on low heat until rice is tender. Serve.