Ingredients
1 cup Grimm's Old Fashioned Ham Half, diced
1 cup Medium Cheddar Cheese, grated
1 3/4 cup all-purpose flour (or gluten-free substitute)
2 tsp baking powder
1/4 tsp coarse salt
3 large eggs
1 1/2 cups buttermilk
6 tbsp unsalted butter, melted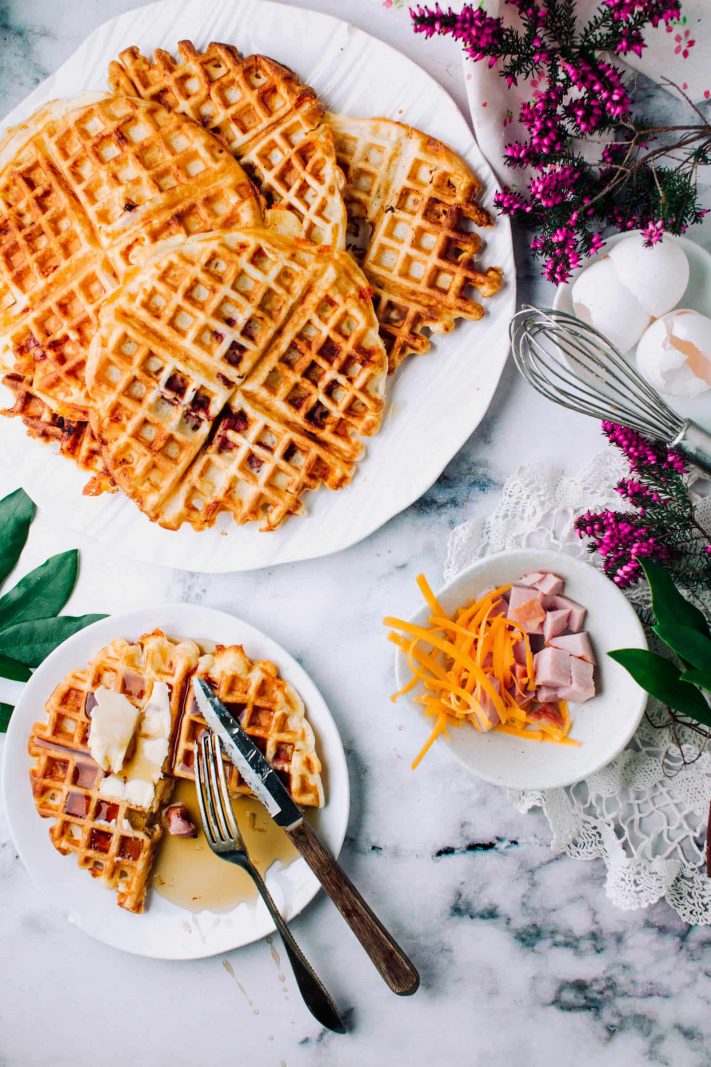 Preparation
In a large bowl, whisk the flour with baking powder and salt. In a separate bowl, lightly whisk eggs, then whisk in buttermilk and butter.
Pour the egg mixture into the flour bowl, and use a very light hand to gently mix.
When the ingredients about 80% combined, fold in the cheese and ham, being careful not to over-mix as waffles can become tough.  
Scoop about 3/4 cup of the batter into waffle iron (or per your waffle iron's instructions) and cook until golden and crisp for about 3 minutes.
Cook to order or keep them warm in a 200°F oven until ready to serve.

Note: A nonstick electric waffle iron is recommended for the best results.
The stovetop kind is more likely to stick, especially with melted cheese.