Our Cheddar Bavarian Smokies are the centrepiece in this breakfast inspired smokie that incorporates the creamy flavour and buttery texture of avocado along with the runny yolk from the fried egg and earthy green flavour of grilled asparagus.
Ingredients
1 pkg Grimm's Bavarian Cheddar Smokies
1-2 avocados
1 asparagus bunch
5 eggs
5 brioche buns
cream cheese for spreading
drizzle of olive oil
pinch of salt and pepper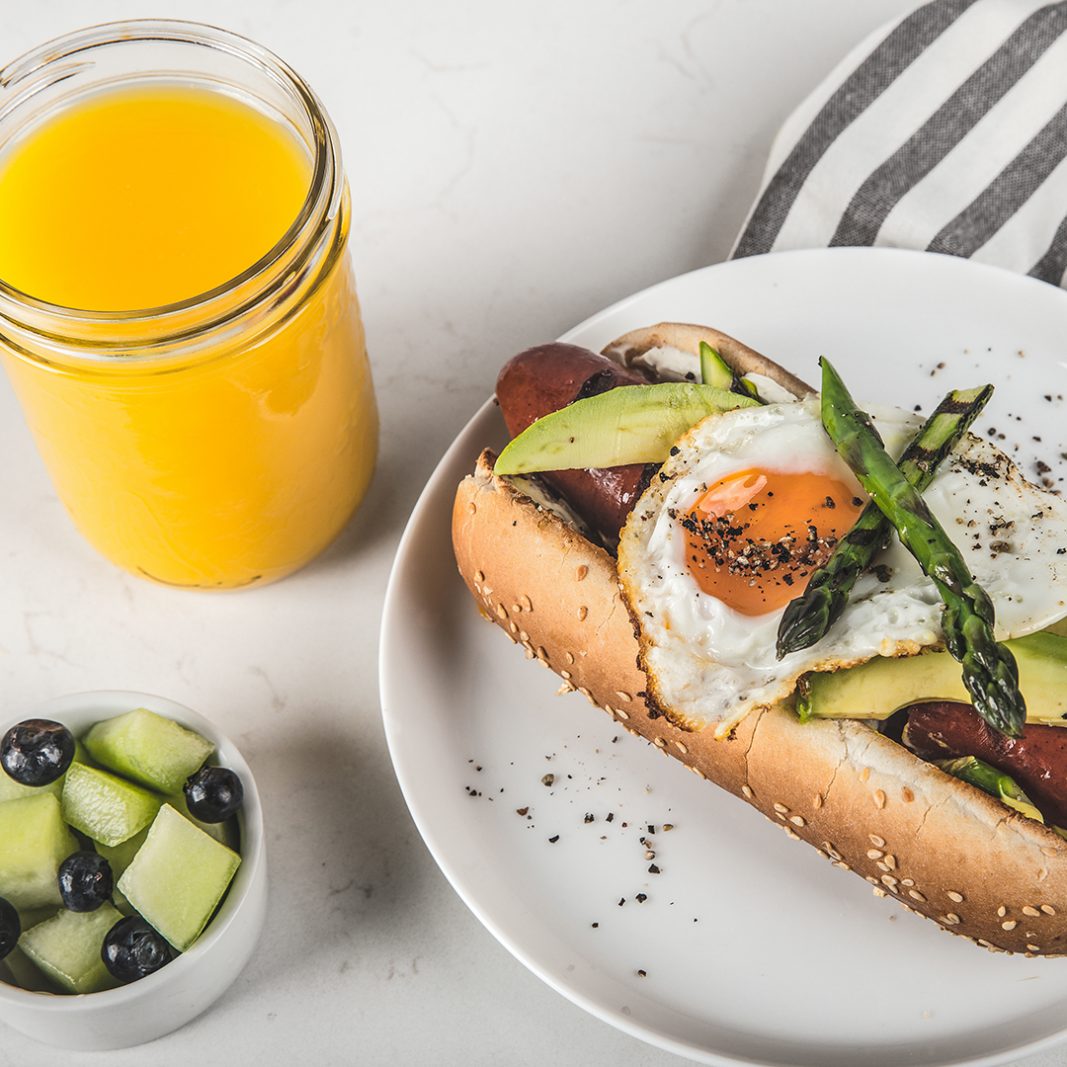 Preparation
Heat the grill medium high.
Cut the ends off the asparagus, and brush with oil, salt and pepper, place either in tin foil, grill pan or directly on the grill.
Grill Smokies and asparagus until desired heat and texture (cooking times will vary, about 5-10 minutes)
Fry egg in a pan, in the last minute, add a spoonful of water and cover with a lid to perfect yolk.
Spread cream cheese on buns, top with smokies, sliced avocado, egg, grilled asparagus and sprinkle with salt and pepper.
Pair with orange juice and a cup of fruit and breakfast is served.