Ingredients
1 pkg Grimm's Andouille Sausage, casings removed 
1 1/2 cups hash brown mix 
120 ml salsa
45 ml buttermilk ranch dressing
1 tsp cilantro, chopped
​4 large eggs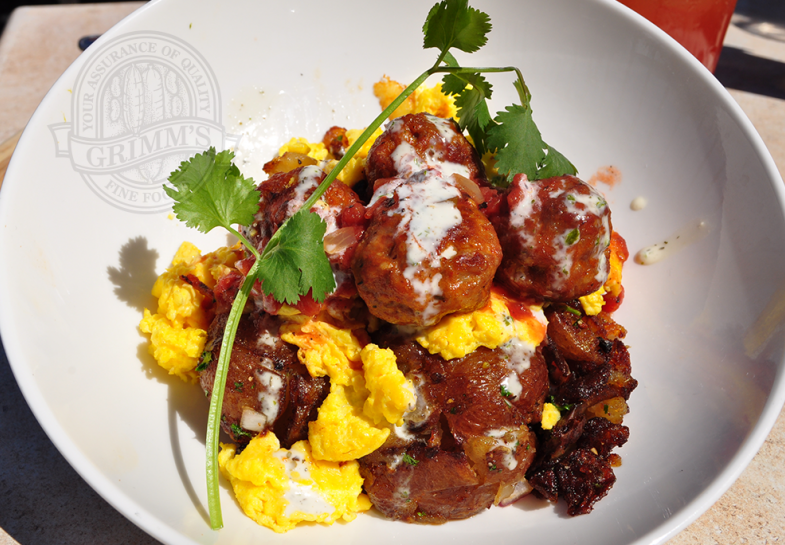 Preparation
Heat oven to 400°F and line baking tray with parchment paper.
Form bite-sized meatballs from the fresh sausage.
Spread hash browns and meatballs evenly on parchment paper and bake for 20 minutes or until done.
Scramble eggs in a nonstick skillet. 
Combine everything together, drizzling salsa, dressing, and cilantro last.