Ingredients
1 Grimm's Chorizo Sausage
​4 strips Grimm's Double Smoked Side Bacon
1 croissant
3 large eggs
1 1/2 tsp lemon juice
1 tbsp maple syrup
1/8 tbsp salt
1 tbsp vinegar (for poaching water)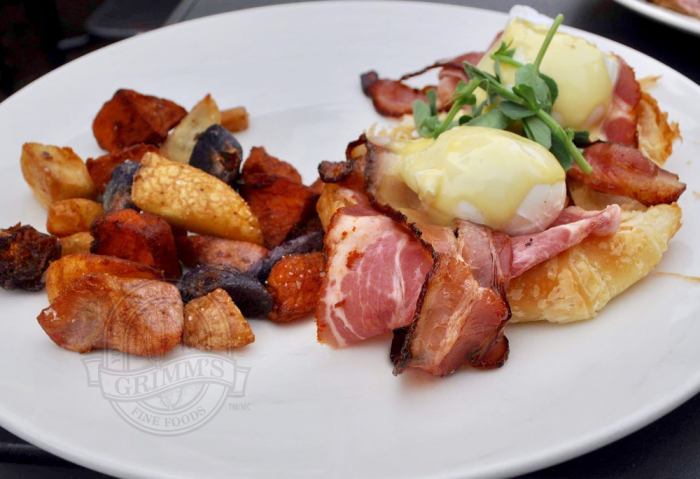 Preparation
For the hollandaise, whisk 1 egg yolk, 1 1/2 tsp lemon juice, 1/8 tsp salt. Place over a double boiler and whisk until thickened. Remove from heat and add 4 tbsps unsalted melted butter, 1 1/2 tsp water, and 1 tbsp of maple syrup.
Sear the bacon and chorizo until crispy.
Poach 2 eggs in boiling water to preferred temperature, adding 1 tbsp of vinegar.
Cut croissant in half and toast insides only.
Place croissant down first, stack the bacon, chorizo, poached egg, and smother with maple hollandaise.
Serve with fruit and hash browns.