Ingredients
Cheddar Biscuits
113 g Grimm's Medium Cheddar Cheese
2 cups sifted flour 
4 tsp baking powder 
3/4 tsp salt
1 tbsp light brown sugar
1/4 cup butter, frozen & grated 
2 eggs, beaten 
3/4 cup whipping cream 
Egg Wash
1 egg, beaten
1 tbsp whipping cream
Cajun Tomato Jam
60 ml bacon fat drippings
4 garlic cloves, minced 
1 small white onion, sliced thin 
89 ml white wine
454 g cherry tomatoes, cut in half
4 tbsp Cajun spice
1/2 tsp salt
30 ml honey 
Benny
1 Grimm's Andouille Sausage, cooked 
2 eggs, poached soft 
118 ml hollandaise sauce
1 Cheddar Biscuit 
60 ml Cajun Tomato Jam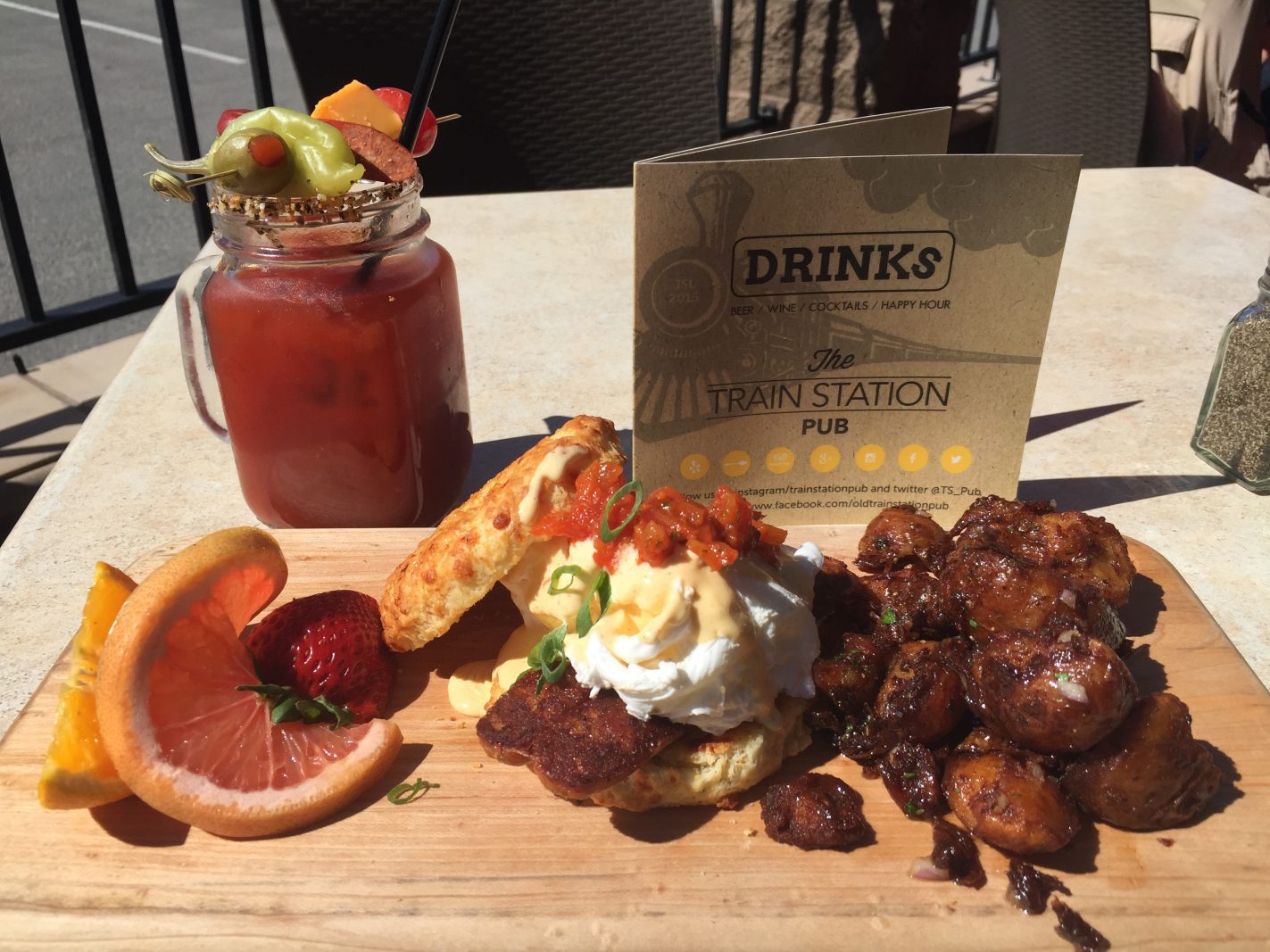 Preparation
Cheddar Biscuits
Preheat oven to 425ºF.
To make egg wash whisk together beaten eggs and whipping cream. Set aside. 
For the biscuits, sift the dry ingredients together. Add grated frozen butter and toss lightly to combine.
Beat eggs until light, then mix them with the whipping cream or heavy cream. Add this liquid mix to the dry ingredients, mixing as little as possible. 
Pat the dough until it is about 1/2 inch thick. Cut with a biscuit cutter and place on a greased and floured baking pan. 
Brush the tops lightly with the egg wash. Bake at 425ºF for about 14-18 minutes until lightly golden.
Cajun Tomato Jam
In a heavy bottomed sauce pot, sauté onions and garlic in bacon fat until translucent. Deglaze with white wine and allow to reduce by half.
Add tomatoes and all other ingredients. Allow to cook until tomatoes are soft and liquid is reduced, about 15 minutes. Allow to cool.
Cajun Eggs Benny
In a skillet cook Andouille Sausage on medium heat until cooked through.
Prepare hollandaise sauce.
Poach 2 eggs soft.
Place 1 sausage and eggs on a Cheddar Biscuit, top with hollandaise and 2fl oz. Cajun Tomato Jam.
Serve with hash browns.