Ingredients
6 slices Grimm's Honey & Maple Flavour Ham  
1.5 pkg shredded Grimm's Old Cheddar
6 slices of bread 
1 tbsp soft butter or mayo
Cheese Sauce
300 g shredded Gruyère, Emmenthal, aged Gouda or Grimm's Fine Foods Old Cheddar, grated
2 tbsp all-purpose flour
1 cup milk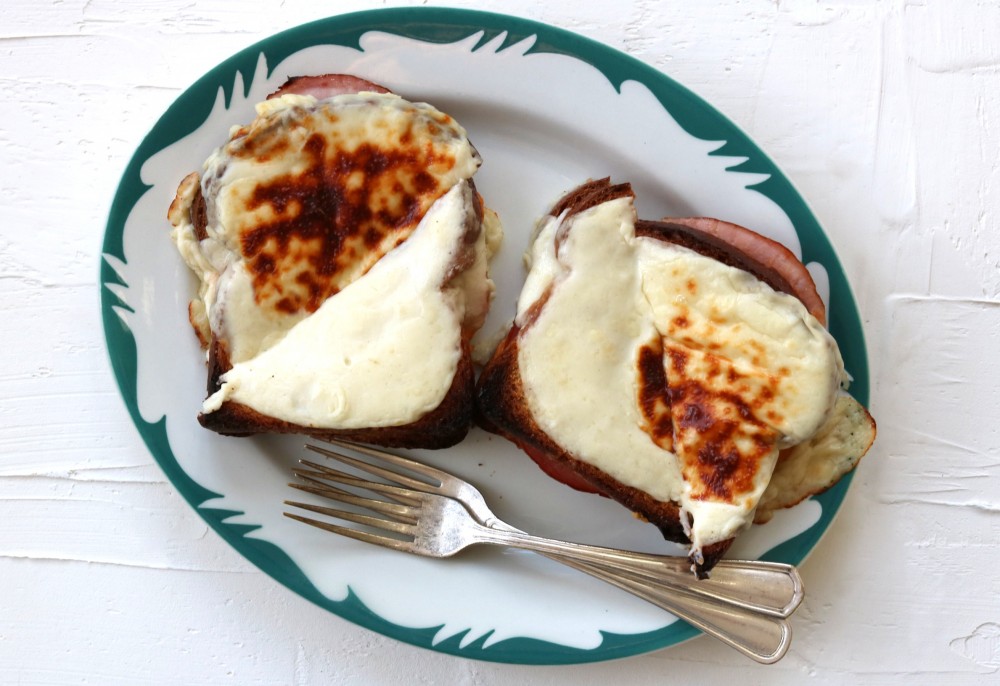 Preparation
Preheat the oven to 450°F. Assemble as many sandwiches as you'd like to make, using thinly sliced ham and cheese, and spread the outside of the sandwiches with soft butter or mayo. Arrange them on a parchment-lined baking sheet and bake for 10 minutes, flipping about halfway through, until golden.
Meanwhile, set aside a small amount of the cheese (enough to sprinkle a bit on each sandwich) and put the rest into a medium bowl. Add the flour and toss to coat. Heat the milk in a medium saucepan and when it's steaming, add the cheese in handfuls, stirring until each addition melts before adding the next. Stir until smooth.
​Pour some of the cheese sauce over each sandwich and top with a bit more shredded cheese. Return to the oven for 5 minutes, until the top is bubbly and golden. If you like, switch the oven to broil, but watch it carefully – it should brown in just 1-2 minutes. Serve warm.