Ingredients
Grimm's Hot Capicolli
1 bunch broccolini or broccoli
1 small yellow onion
2 cloves garlic
1 bunch basil
1 bunch mint
1/2 cup olive oil
1 box of penne
1/4 cup toasted pine nuts
1 lemon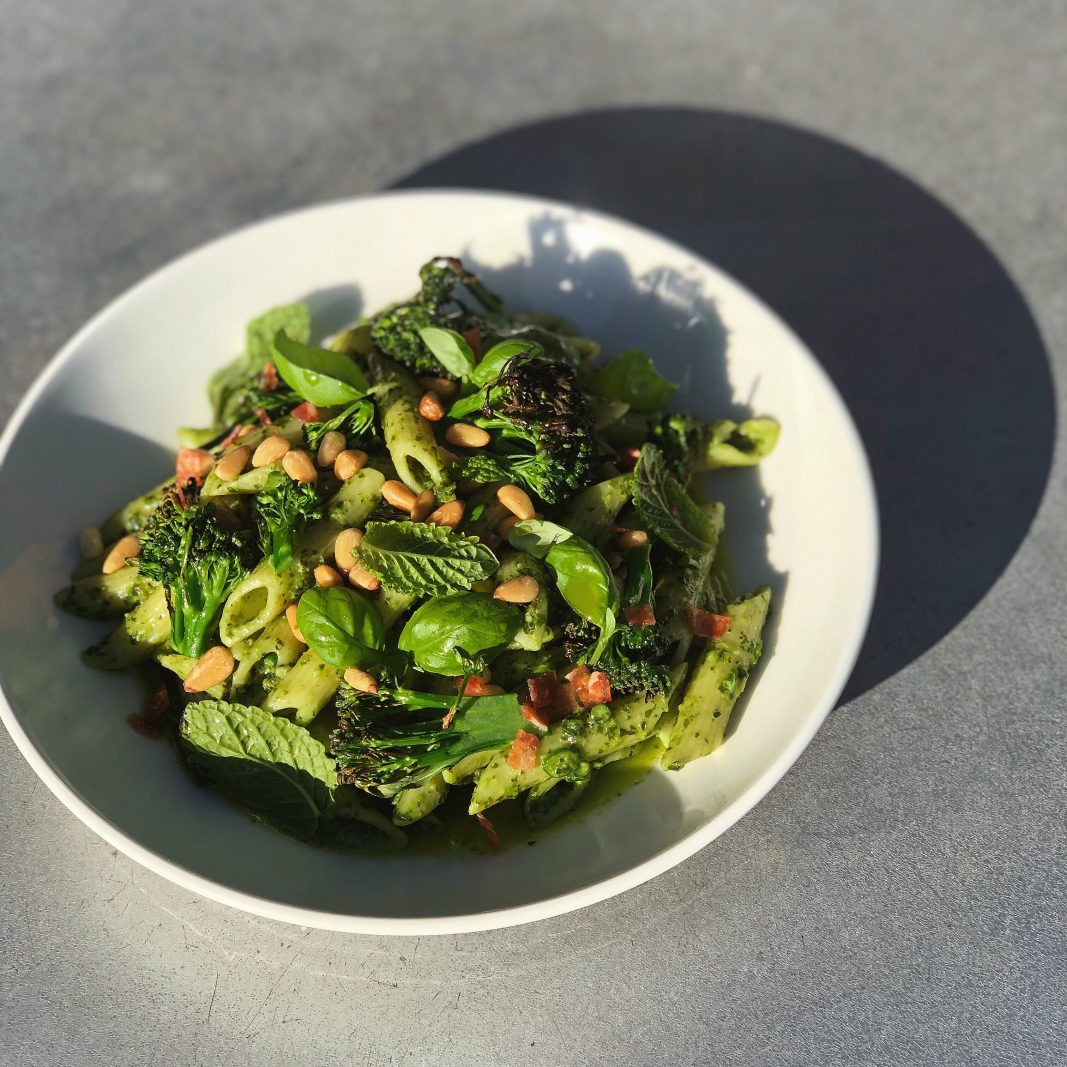 Preparation
To start, trim the ends off the broccoli. Next, use a pairing knife to remove the broccoli florets. Dice the stalks and Capicolli along with the onion and garlic.
Get a large pot of salted water up to a boil, add your pasta and cook according to package directions.
To a pan over medium high heat, add a splash of canola oil and roast the broccoli florets for 3-4 minutes, just until they are golden brown, season with salt and pepper, remove and reserve.
Next, add another small splash of oil and the diced stalks, Cappicoli, onion, and garlic. Reduce the heat to medium and cook for about 7-8 minutes, until the onions are translucent and fragrant.
When the pasta is cooked, strain it and add it directly to your pan, along with 2 tbsp of the pasta cooking water. Add your roasted florets, along with a splash of good quality olive oil and a sprinkle of salt and pepper. Toss a few times to bring the pasta together with the sauce.
To serve, garnish simply with torn mint and basil, a sprinkle of toasted pine nuts, and a generous pour of olive oil.