Who needs a bun? Our Sizzlin' Cheddar Smokie, served on our Corn Tortilla with cilantro guacamole, and grilled corn, has a fresh, citrusy and spicy taste.
Ingredients
1 pkg Grimm's Sizzlin' Cheddar Smokies
1/3 cup Feta Cheese
6 Grimm's Corn Tortillas
1 cup grilled corn
salsa
4-6 jalapeños, chopped
cilantro guacamole
chipotle mayo
6 lime wedges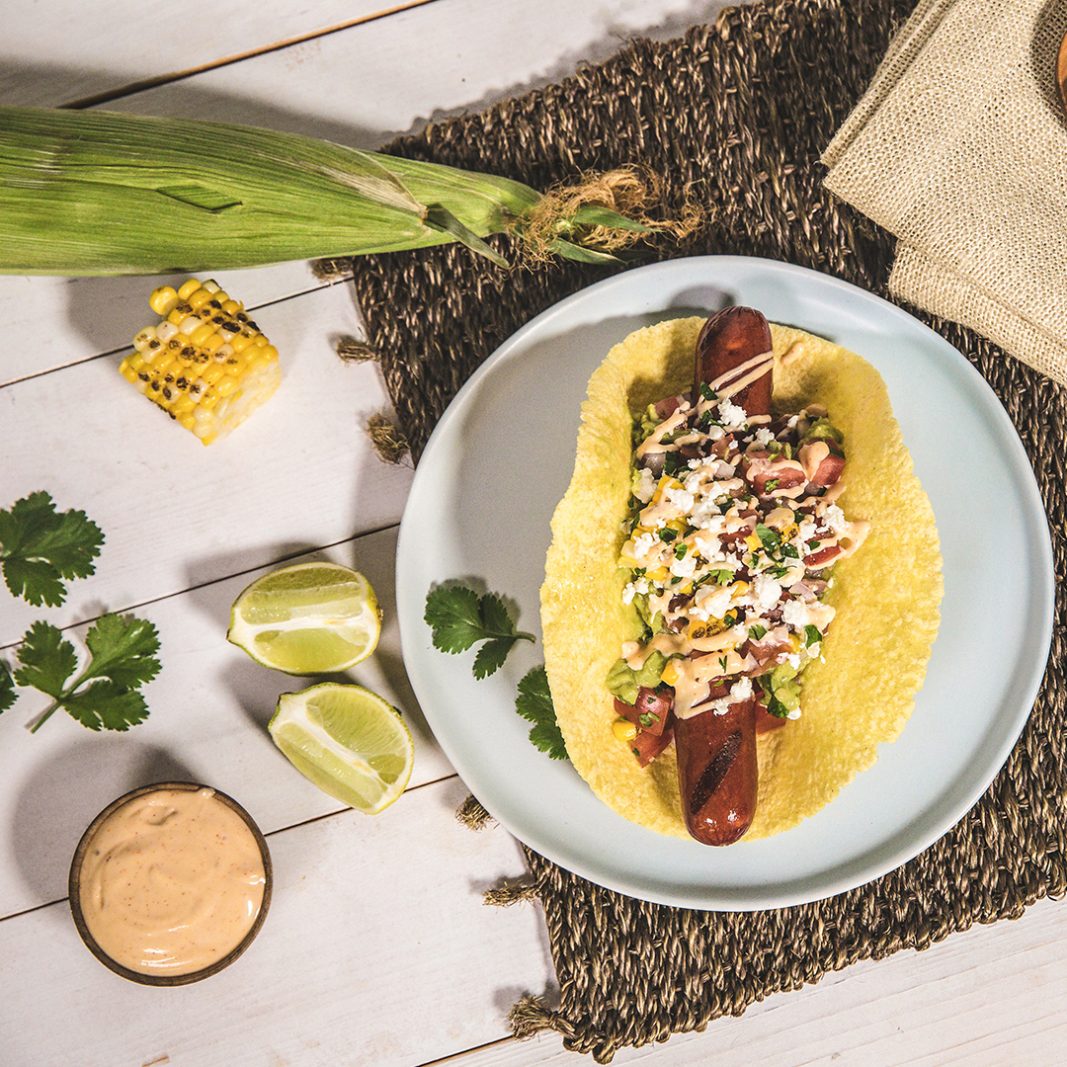 Preparation
Grill the Cheddar Smokies to perfection.
Place the grilled smokie on the corn tortilla. Top it with feta cheese, grilled corn, jalapeños, salsa, cilantro guacamole, chipotle mayo, then squeeze fresh lime juice.
Fold the corn tortilla together slightly and enjoy!