Although we love getting creative in the kitchen and coming up with recipes, every so often there's an existing recipe that lends itself so well to one of our products, we can't pass up recreating it.
This soup was taken from the Trim Healthy Mama Recipe Collection – it's our take on "Whoop Whoop Soup" using our Spicy Italian Sausage. Quick, delicious, and plentiful.
Ingredients
3 pkgs Grimm's Spicy Italian Sausage
8 cups chicken broth
1 cup water
1 cup cream
1 block frozen spinach
1 tsp onion powder
1 tsp garlic powder
1 tsp salt
1 tsp black pepper
1 tsp chilli flakes (if you want to turn up the heat)
1 1/2 tsp xanthan gum – to thicken.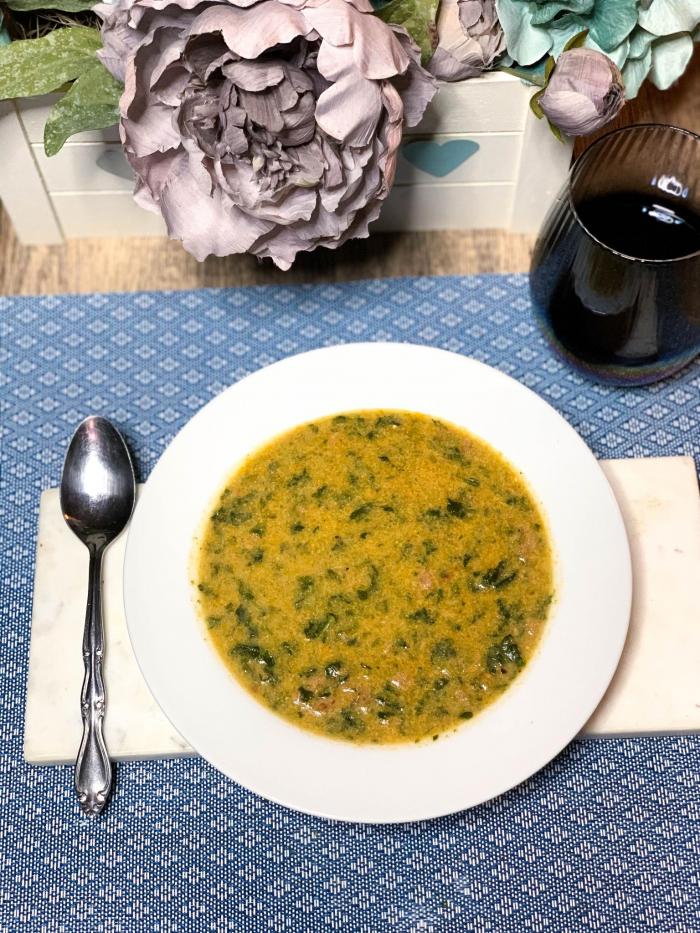 Preparation
In a large pot, brown the sausage
Pour in chicken broth, water, cream, spinach, and spices and let the spinach cook down.
Tap in xanthan gum, tapping in a very small amount at a time and stirring to avoid clumping.
Cook for about 10 minutes.
Serve hot.